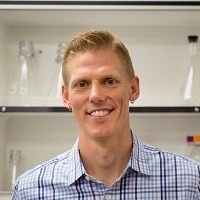 Alex Nord
Born: January 1, 1976 (Age 47)
Alex Nord was a big player who made a huge impact on the field from the moment he started playing the sport of ultimate. In a successful college career, Alex captained Carleton to a National College Championship final in 2000 and in 2001, the team won the National Championship while Alex was named the Callahan Award winner as the top college player.
After an accomplished college career and early in his Open division career, Alex joined Seattle Sockeye and was immediately a critical member of the Sockeye teams that won 3 championships in 4 years from 2004-2007. On those teams, and for most of his career, Alex dominated on the defensive line. His height, length, and athleticism allowed him to guard the most dangerous downfield cutter on the other team. It was impossible not to notice Alex on the field; he was a game-changer who consistently delivered highlight plays that often turned the momentum in Sockeye's favor. If the situation called for a zone or junk defense, the strategy was simple; put Alex in the deep position and dare other teams to throw it near him. When tested, Alex consistently came up with the stop, often in spectacular fashion.
In addition to his exceptional defensive ability, Alex was a strong offensive cutter and elite finisher, leveraging his physical skills to win his matchups. Alex could easily have played a consistent role on offense but he understood that playing D allowed him to dominate on both sides of the disc; first by stopping the other team and then by converting those turns into scores for his team. Injuries brought Alex's Open division career to an end in 2011, but not until he had cemented his legacy as a game-changing member of the elite Sockeye teams of the mid 2000's.