Class of 2021
Augie Kreivenas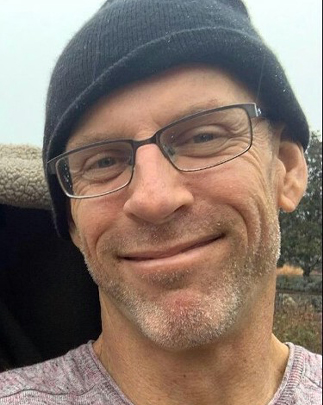 Augie Kreivenas
Born: January 1, 1965 (Age 58)
U.S. National Championships
1x U.S. Club Champion (2000)
2x U.S. Masters Runner Up (2010, 2012)
Augie Kreivenas was a dominant player during the 1990's and early 2000s. He was also the face of his Ring of Fire team that dominated the Southeast Region during the time he played. Augie was tall, muscular, and quick. He was Ring of Fire's primary disc mover while also being a downfield and in-the-air threat, making him a difficult matchup problem for opponents. Augie was a quietly fierce, game-impacting player when his team needed it, extremely formidable both offensively as a thrower and receiver, and as a strong-bodied versatile defender.
Augie was one of the founding members of Ring of Fire in 1989; he was the driving force on and off the field that established the team as a perennial contender at UPA Open Club Nationals. Augie was the primary thrower/playmaker for Ring of Fire during their rise to prominence in the 1990s. He was best known for being able to get the disc anywhere on the field, regardless of the mark/defense he was facing. His long forehand and backhand throws could open up the field in a way that few players of the era could match; critical to leveraging the potential of Ring's athletic cutters and receivers. In his 17 years on the team, including 7 years as captain, Ring qualified for Nationals 13 times, reaching the semi-finals 3 times. His Ring teams also participated in 4 WFDF world championship events with 2 semi-final finishes.
Augie earned the respect of opponents for exhibiting exemplary sportsmanship and fair play in the biggest games. As a player and coach, he taught and demonstrated respect for the game and for opponents, and was instrumental in improving the reputation of North Carolina-based teams. Augie continues to share his talent, success, and work ethic as a youth ultimate coach, having a significant impact on the growth and success of youth ultimate in his local community. He has coached a nationally-ranked high school program for the last 9 years (Carolina Friends School), a small school of only 170 high school students with a strong and fun culture of Ultimate Frisbee. He also coached the University of North Carolina "Darkside" Ultimate Frisbee team to their first 3 UPA College Nationals appearances in the late 1990's. The continued success of Ring of Fire clearly stems from a culture that was created by Augie and others in the 1990s. Augie's work ethic was unmatched when it came to training and this had a profound impact on his teams and future generations of Ring of Fire players.
Contributions & Service
1996-1997:

Commissioner, Triangle Ultimate Winter League

1998-2001:

Coached UNC Chapel Hill men's team to their first 3 Nationals appearances from 1999-2001

2013-present:

Coach Carolina Friends High School having achieved national rankings of 1st, 2nd, and top 10 ranking for the other years when high school teams were ranked.
Championship Tournaments
U.S. National Championships
Interview
Tell us about your life outside of disc.
I've devoted my professional life to serving immigrants in this country for the past 30 years; I'm an Immigration Attorney with my own small law office. I have 2 kids; my son was born in 2001 and my daughter was born in 2004. For the past 8 years, Ultimate-wise, I have coached Carolina Friends School High School Ultimate frisbee team.
What position(s) (e.g., handler, deep cutter, middle middle) did you usually play?
Primarily, I was an offensive handler, with strong cutting capabilities. On defense, I was a versatile defender able to cover handlers or cutters, often matching with opponent's better players, as needed.
Please describe your major accomplishments - both as a teammate and individual.
– One of the original founding members of Ring of Fire in 1989. There was no club team in the area for the two years before.
– Captain of Ring of Fire for 7 years.
– Captained Ring of Fire to first semi-finals appearance at Nationals in 1996. Team won spirit of the game award that year.
– Played on Ring of Fire for 17 years, including 13 Nationals appearances.
– Played in 5 world championships, including 2 semi-final finishes.
– National champion in co-ed division with Spear.
– Coached UNC Chapel Hill men for 4 years from 1998 to 2001, including to their first 3 Nationals appearances from 1999 to 2001.
– Coach Carolina Friends School High School team for the past 8 years, including nationals rankings of First and Second for 2 of those years, and top 10 ranking the other years there were rankings.
– Selected as an alternate to the USA's first World Games team at age 36; the 2001 World Games were held in Akita, Japan.
Please explain why you stood out among the elite players of your time. What was it that you did best or were known for?
I was known as an all around offensive threat, throwing goals or receiving goals, and being able to deliver the disc to any part of the field irrespective of mark. Long throws were game-planned by opposing teams at Nationals for over a decade, drawing opposing teams' best defenders.
What role did you play on the best (or most overachieving team) that you played on?
I was the primary cutter on Ring of Fire from 1991 to 1995, then the primary handler on the 1996 team that made semi's after not even qualifying for Nationals the previous year. For the next 10 years, I was the primary handler on offense.
What year was the peak of your career? During which years were you competing as the top player/highest achieving athlete on your team? If you continued playing after your peak years, how did your role change? In what year did you stop playing at the top competitive level?
My peak years were from 1992 to 2000. Then from 2002 to 2007, I remained the primary or one of the primary handlers on the team continuing until I retired from Ring of Fire at age 42.
Why do you believe you are worthy of being inducted into the Ultimate Hall of Fame?
Looking at the criteria for "What Makes An Ultimate Hall of Famer", I meet all of the criteria, particularly with respect to longevity,  leadership, and dominance as a player for whom other teams always had to game-plan.
Have you served in an official capacity as an officer, committee member, coordinator, or volunteer for USA Ultimate/UPA or other recognized ultimate or disc sports organization, or as a coach of a team? Describe role, dates served, accomplishments:
Coached UNC Chapel Hill for 4 years from 1998 to 2001.
Coach Carolina Friends High School for the past 8 years.
Commissioner of Triangle Ultimate winter league for one year.
Have you made other contributions to the development of Ultimate?
After playing with Ring of Fire for 16 years, I continued to play in the Masters division with Boneyard for 5 years, including as captain and with a finals appearance at Nationals in 2010. I continue to play with a Great Grand Masters team, Hurt.