Class of 2023
Chelsea Putnam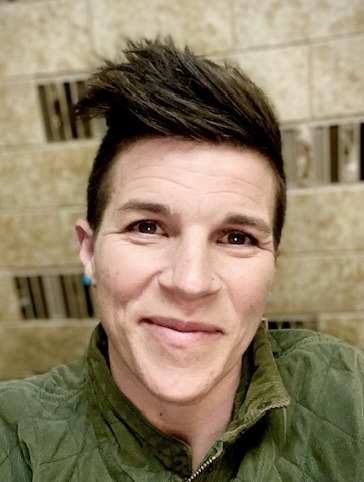 Chelsea Putnam
Chelsea's playing career has been nothing short of extraordinary. A versatile player, she exhibited her talent at the University of Oregon Fugue and on Schwa. Her accolades include the prestigious Callahan Award in 2003; a testament to her unparalleled skill even in the absence of a Nationals qualification. 

Chelsea was instrumental in Schwa's ascent from 2001 to 2009, contributing her athleticism, versatility, and leadership to the team's success. One of the many peaks of her career was in 2009 when she earned a spot on Team USA to attend the IOC World Games. This achievement solidified her status as a nationally exceptional player and a global representative of the sport. She was revered for her fearless layouts and her unyielding attitude, inspiring fellow players to push their limits. Her commitment to sportsmanship, infectious joy, and genuine warmth marked her as a beacon of integrity in the Ultimate community.

Chelsea's journey has spanned over two decades and is emblematic of a player who transformed challenges into opportunities for growth through sheer dedication and talent. Her contributions to the sport extended to coaching the US Junior girls' team in 2008 and 2010, further cementing her commitment to nurturing young talent and giving back. Chelsea earned a National title in the Masters division with the Golden Poppies in 2019 and at the GM level with Elderflowers in 2022. She continues to play in 2023 at the club level with LOL and on the Western Ultimate League's Oregon Onyx. 
Beyond ultimate, Chelsea's life revolves around her role as a dedicated mother to three children and her career as an elementary school teacher in Portland, OR. Her commitment to both family and profession underscores her well-rounded character, an attribute that translates seamlessly onto the field.

Chelsea's ability to excel under pressure, her unwavering commitment to the game, and her lasting impact on teammates and peers make her an excellent addition to the Ultimate Hall of Fame.