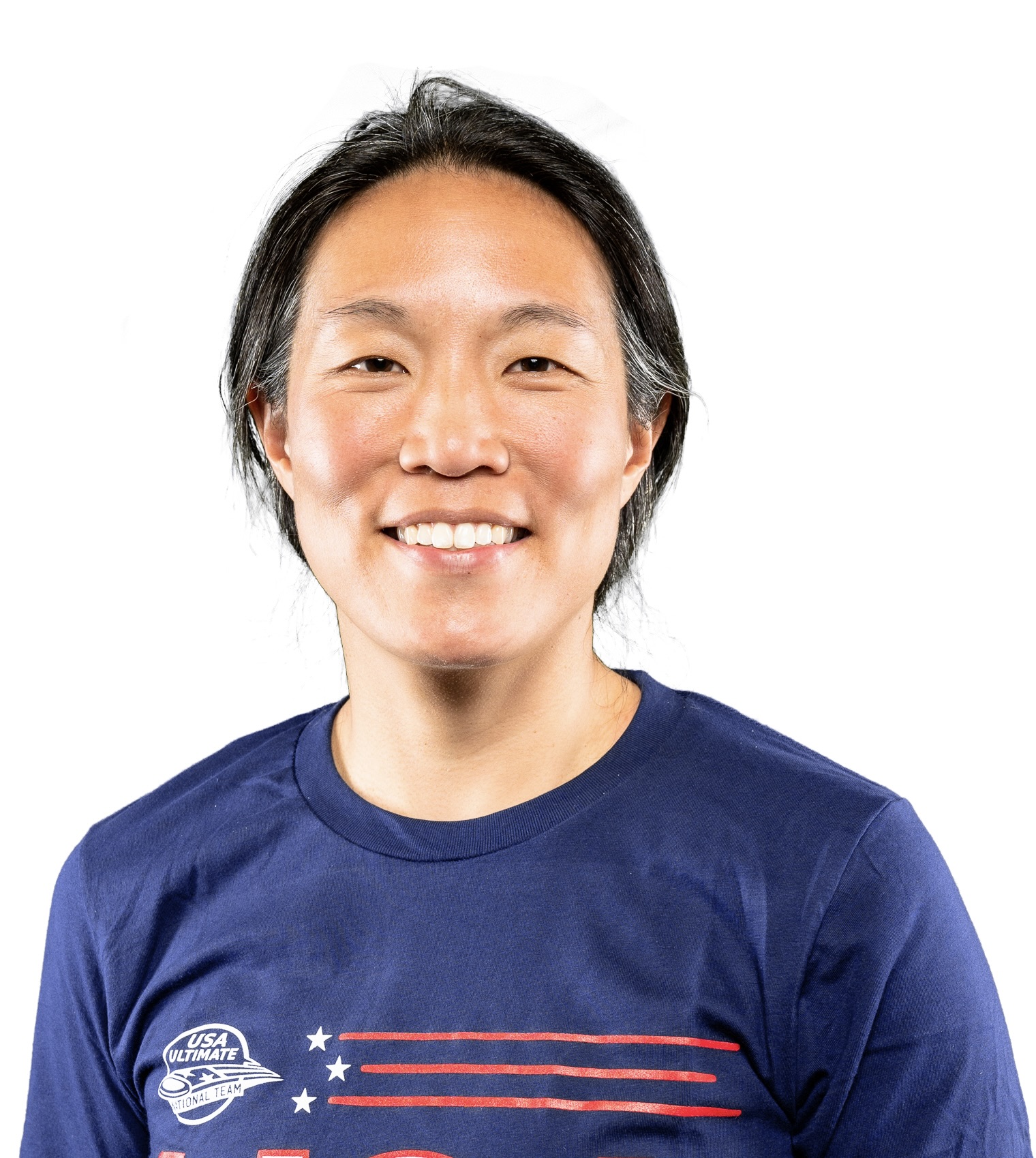 Nancy Sun
Nancy Sun has left an indelible mark on the sport through her exceptional play and leadership. Known for her remarkable throwing skills and field sense, Nancy's versatility on both offense and defense set her apart. Her legacy of 8 National titles and 3 World titles underscores her dominance at the highest level of competition.
Nancy's first championship was at Junior Worlds in 2000. She went on to play for the Massachusetts Institute of Technology on sMITe and was selected as a captain her sophomore year where she led the team to the College Nationals semifinals and then finals for the first time in the school's history. Nancy was also a founding member of Brute Squad, playing for 6 years and helping to establish the program as a perennial contender. Nancy moved to the West Coast and joined Fury in 2008, instantly being a major contributor to the team's double peak winning WUGC and Nationals that year. Nancy's legacy with Fury continues into 2023, 16 years later, with 8 National titles and 2 Worlds gold medals. She captained Fury between 2009 and 2013 and was selected for the Kathy Pufahl Spirit Award in 2013.

Nancy's play has been characterized by strategic brilliance, making her a vital asset to every team she graced. Described as having "a coach's brain in a player's body," her ability to elevate her teammates both through her play and calm presence showcased her exemplary leadership. Nancy's throwing arsenal perfectly complemented her ability to know exactly where to move the disc for maximum impact. On defense, her field sense let her anticipate where the offense wanted to go next and her strategic mind helped identify which defensive sets were most likely to find success. Her remarkable journey through the elite ranks of ultimate speaks volumes of her character, dedication, and mastery of the game. 
As a coach, Nancy has been selected for the US National Teams 4 times as an assistant coach and 4 times as a head coach; always coming home from Worlds with a gold medal. Outside of ultimate, Nancy is an accomplished engineer and entrepreneur who lives in Oakland.