Colorado Springs, Colo. (November 1, 2021) – The Ultimate Hall of Fame and USA Ultimate, the national governing body for the sport of ultimate in the United States, are excited to welcome nine new Hall of Famers to the Class of 2021.
The 2021 Class includes women's division inductees Gwen Ambler and Katey Forth. These new inductees are joined by open division inductees Dave Boardman, Augie Kreivenas, and Fortunat Mueller. Also inducted with the Class of 2021 is contributor Jennifer "JD" Donnelly, look back contributors Louie Mahoney Cohn and Frank Revi, as well as the Special Merit induction of the Early Photographers and Videographers.
"We are excited to welcome the newest members of the Ultimate Hall of Fame," said Dr. Tom Crawford, USA Ultimate Chief Executive Officer. "We are inspired by the phenomenal accomplishments and competitive excellence of the inductees and are proud to recognize these nine new members of the Hall of Fame. We look forward to honoring them, in partnership with the Ultimate Hall of Fame organization at the next Hall of Fame Induction ceremony to take place during the 2023 National Championships."
The 2021 inductees were selected by the current Hall of Fame voting members from a final slate of 16 players, the contributor and look back contributors, and Special Merit candidates announced in September. The candidates included in the Call to the Community were chosen by the Hall of Fame Vetting Committee from an accomplished pool of athletes and contributors through a review of peer voting results and written applications solicited by the committee.
To be inducted into the Ultimate Hall of Fame, potential candidates must complete three steps. The first stage involves "peer voting," where potential candidates are reviewed and ranked by a group of players or contributors from their own playing era. For 2021, the playing era time frame was 2001 to 2008. The second stage involves winnowing the field to a slate of up to 16 player candidates through a review of the peer voting results and written applications solicited by the 13-person Vetting Committee. The slate of 16 players, contributor candidates, and the Special Merit candidate were announced in the Call to the Community, which requested input from the ultimate community at large. The final stage involves two rounds of voting for all the candidates by the full voting committee, comprised of the Vetting Committee and the player and contributor members of the Ultimate Hall of Fame. Since 2018, voting has been segmented by division for player candidates, with women's division Hall of Fame members voting on women's division player candidates and open members voting on open player candidates. When contributor and Special Merit candidates are on the ballot, all Hall of Fame members cast votes for those candidates. Inductees in all categories must receive an affirmative vote by at least two-thirds of the voters to be selected.
"I continue to be proud of the efforts of the ultimate community and Hall of Fame members as we strive to improve and broaden the selection process. We had an incredible class of nominees this year, all worthy of consideration," said Hall of Fame Committee Chair Suzanne Fields. "We are so pleased to welcome these nine new members, including our Special Merit group of early photographers and videographers, into the Ultimate Hall of Fame."
The Class of 2021 is the 18th class inducted into the Ultimate Hall of Fame, which was established in 2004 to honor exceptional ultimate players and contributors whose accomplishments are worthy of recognition and merit acknowledgement by their peers. The 2021 Class will be officially inducted into the Ultimate Hall of Fame during a ceremony at the 2023 National Championships where we will honor the 2019 through 2023 inductees.
Player Inductees
Gwen Ambler, Seattle, WA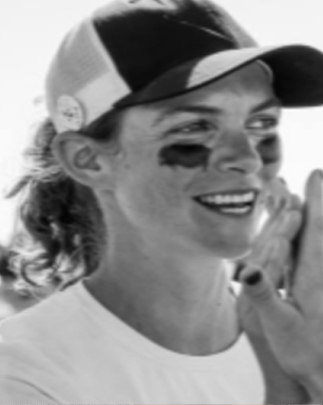 Gwen captained Stanford Superfly for two seasons, leading to the finals both years – culminating with the 2003 national championship in her senior year. That fall, she contributed to Fury's national title and was selected as captain for the team the following year, leading Fury to its first WFDF medal with a bronze at WUGC 2004. Gwen was also part of Fury's strategy committee for the 2006 and 2007 championship teams. She then captained the team in 2008 when Fury pulled off the elusive double-peak to win Worlds and a national title, earning the team spirit award at Nationals along the way. With Fury, Gwen finished as a semi-finalist twice, finalist once, and national champion four times and was a major contributor to establishing Fury as the dominant team in the division for years. During her 8-year tenure on Fury, Gwen was voted by the team as Rookie of the Year (2001), Offensive MVP (2003), Defensive MVP (2005), and Overall MVP (2007). She was also Fury's nominee for the Kathy Pufahl spirit award in 2007. As her coach, Matty Tsang, puts it, "Gwen is the best deep-deep to ever play the game". And on a team that relied heavily on in-game adjustments and crafty junk defenses, Gwen was often the most important player on their D line.
In 2009, Gwen was selected for the World Games team, was voted a captain, and helped the team earn a gold medal. She had been an alternate for Team USA in 2005.
Of the 7 years Gwen played with Riot, she was co-captain for 5 seasons—three of which were as captain-coach. She led the team to four semi-finals finishes and three finals at Nationals in that stretch. She also captained the team to a WUCC gold medal in 2014. While playing with Riot, Gwen won the Kathy Pufahl award and was voted the women's division Club MVP in 2012. After retiring from playing club in 2015, Gwen went on to coach Riot and she continues to be the team's head coach today.
Gwen lives in Seattle with her husband, Will Henry, and their two little boys.
Katey Forth, Houston, TX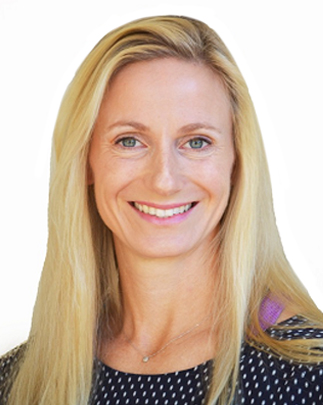 For the better part of two decades, Katey Forth has been one of the top competitors in the Women's division. As a complete offensive player, with exceptional hucking skill, ability to get open in the biggest moments, and effective strike cutting, Katey is a classic "pick your poison" player. She's smart, she's fast, she'll beat you deep, she'll gain the yards under, she'll throw the big shots for goals, she'll burn you up the line with her quickness, she'll shut you down with her mark, and she'll D you all over the field. This exceptional talent was apparent from the beginning of her career as she was hand-picked to join a team for World Clubs in her first year of playing in 1995, making a strong international impact right away. Katey creates match-up problems all over and is someone for whom your team absolutely has to make big strategic and match-up plans. And, even if you think you've got the perfect coverage, she will find a way to beat it. Now, at age 46, her speed, quickness, and playmaking ability continue to be on display in the Women's division; she has figured out how to grow, adapt, and continue performing at the highest level over the years.
Katey has unwavering confidence as a competitor and has displayed her skills across many teams including DC Scandal, TX Showdown, Houston Zanzara, London Bliss, NoTsuOh, the European All-Star Tour Team (Eurostars), Team Great Britain, Team USA, and with Austin Torch in the PUL from 2018 to 2021.
Katey competed at Club Nationals in the Women's division from 2001 through 2019, reaching semis or quarters in 8 of those 16 years, and achieved a second-place finish in 2019 with iRot in the Women's masters division. Internationally, she's competed in 14 World championships, including Team USA's Women's division in 2016 at age 41 with 2 children, the World Games with Great Britain in 2009, and has dominated Beach at Paganello with 8 golds, 2 silvers, and 2 bronze, along with strong World Beach performances with 3 bronzes.
Dave Boardman, Minneapolis, MN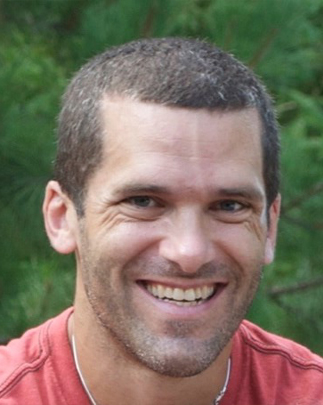 Dave Boardman was instrumental throughout his career in helping his teams reach a higher level of success. An All-American track athlete in college with a 36-inch vertical, Dave's physical attributes, combined with his ultimate skills (excellent field sense, timing, hands and a potent backhand), allowed him to excel as a cutter, deep threat, and defender. Despite all these innate gifts, Dave was renowned for his rigorous training; he took pride in outworking his opponents' preparation, enabling him to be a dominating player in the sport at all levels. Dave's enduring legacy is his involvement in building top level programs at Carleton College, as well as the Sub Zero and Surly club teams in Minneapolis.
At Carleton, Dave was part of an initial wave of top varsity athlete recruiting that helped propel the team from one that just qualified for UPA College Nationals into the most storied college team in the nation. As a starter on O and D and team captain, Dave helped to establish a team culture of high expectations, year-round training, recruiting, tactics, and athleticism, which created the foundation at this small school that has enabled CUT to become an elite college program. Advancing into Open Club competition, Dave made an immediate impact for Chicago Z as an unguardable receiver and lock-down defender, helping that team reach consecutive semi-final appearances in 1996 and 1997 at UPA Nationals. Dave's tenure on Sub Zero spanned two generations of players, bringing the team from success to rebuilding to success again. Joining the team in 1999, Dave's experience and defensive skillset helped Sub Zero reach the semi-finals at Nationals for the first time. But once the core of that team departed, Dave also took on the role of O line cutter and captain to lead the second generation of Sub Zero during a rebuilding period from 2003 to 2006. Dave was the guy in the huddle that young teammates looked to for calm and confidence in big moments, and who made game changing plays on the field. He successfully guided the team that climbed from losing nearly all its starters in 2003 to a 6th place finish at Nationals in 2005, regaining its elite level that continues today.
Dave is respected as a person of honor, integrity, and a wide-open heart, both on and off the field. It's impossible to fully describe the impact Dave has had on upper Midwest Ultimate. Dave ran community-wide track workouts for all the Minneapolis teams for over a decade and helped train players from teams across Open, Women's and Mixed divisions. Dave was a cofounder, captain, and fixture of Surly Ultimate, leading the team on and off the field to become the most steady and successful Masters team in America, later a Grandmasters team, and now an Ultimate program encompassing five teams competing in four USAU divisions and routinely winning Championships and Spirit Awards. Dave is now applying his love and knowledge of ultimate as a coach for his sons middle and high school teams.
Augie Kreivenas, Durham, NC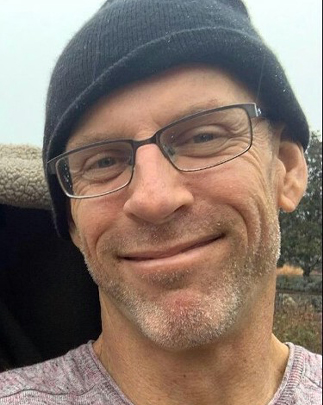 Augie Kreivenas was a dominant player during the 1990's and early 2000s. He was also the face of his Ring of Fire team that dominated the Southeast Region during the time he played. Augie was tall, muscular, and quick. He was Ring of Fire's primary disc mover while also being a downfield and in-the-air threat, making him a difficult matchup problem for opponents. Augie was a quietly fierce, game-impacting player when his team needed it, extremely formidable both offensively as a thrower and receiver, and as a strong-bodied versatile defender.
Augie was one of the founding members of Ring of Fire in 1989; he was the driving force on and off the field that established the team as a perennial contender at UPA Open Club Nationals. Augie was the primary thrower/playmaker for Ring of Fire during their rise to prominence in the 1990s. He was best known for being able to get the disc anywhere on the field, regardless of the mark/defense he was facing. His long forehand and backhand throws could open up the field in a way that few players of the era could match; critical to leveraging the potential of Ring's athletic cutters and receivers. In his 17 years on the team, including 7 years as captain, Ring qualified for Nationals 13 times, reaching the semi-finals 3 times. His Ring teams also participated in 4 WFDF world championship events with 2 semi-final finishes.
Augie earned the respect of opponents for exhibiting exemplary sportsmanship and fair play in the biggest games. As a player and coach, he taught and demonstrated respect for the game and for opponents, and was instrumental in improving the reputation of North Carolina-based teams. Augie continues to share his talent, success, and work ethic as a youth ultimate coach, having a significant impact on the growth and success of youth ultimate in his local community. He has coached a nationally-ranked high school program for the last 9 years (Carolina Friends School), a small school of only 170 high school students with a strong and fun culture of Ultimate Frisbee. He also coached the University of North Carolina "Darkside" Ultimate Frisbee team to their first 3 UPA College Nationals appearances in the late 1990's. The continued success of Ring of Fire clearly stems from a culture that was created by Augie and others in the 1990s. Augie's work ethic was unmatched when it came to training and this had a profound impact on his teams and future generations of Ring of Fire players.
Fortunat Mueller, N. Yarmouth, ME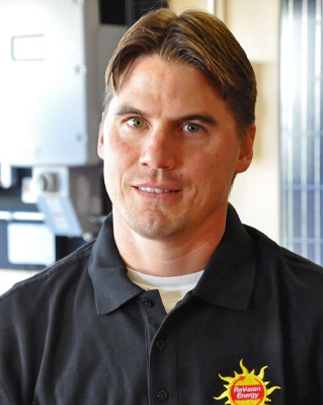 Fortunat Mueller was unquestionably one of the best players in the sport during the '00's. A versatile all-around player, 'Fortch' was best known as an unstoppable primary cutter, who consistently won matchups against opponents' best defenders. Fast and quick, with good field vision and instincts, Fortunat was always one of the most impactful individual players on the field, while his teams were always title contenders. During his 16 years playing competitive ultimate, Fortunat had success at every level of the sport; High School, College, Club, Worlds, and World Games.
Fortunat was a prodigy, selected for the 1994 USA Junior Worlds team in just his second year of playing while in high school. At the college level, Fortunat was the driving force behind Brown University's transformation from a not-so-serious, Regionals-caliber team when he first arrived, into a nationally competitive ultimate program, reaching the semi-finals at UPA College Nationals in 1998 and 1999, and capturing the 2000 title in his final year. In 1999, Fortunat received the Callahan Award as the top player in the collegiate game. Fortunat's next stop was Boston's Death or Glory, the 5-time defending UPA Open Club national champions. Among a roster full of future Hall of Famers, Fortunat quickly established himself as one of the top players on the team; his addition is often cited as the key factor that enabled the aging DoG team to secure a 6th straight UPA championship in 1999, as well as WFDF world championships titles in 1999 and 2000. Fortunat's immediate impact at the Club level, and his all-around skills, led to his selection as one of just 5 men (along with 5 women) chosen to represent Team USA at the inaugural entry of ultimate in the World Games in 2001. For the next 10 years, Fortunat was a dominant player on the top DoG/Ironside ultimate teams, which qualified for Nationals every year, reaching the semi-finals or finals five times. Fortunat's role evolved from primary offensive cutter and goal scorer on DoG into more handling responsibilities and deep thrower on Ironside, which he executed with equal aplomb.
Fortunat served as a captain or team leader on nearly every team he played for. Not prone to fiery speeches, Fortunat inspired his teammates through his work ethic at every practice and an infectious confidence. Throughout his career, Fortunat was regarded as a tough competitor, but also a fair one, as evidenced by his many former opponents who are now close friends.
Contributor Inductees
Jennifer "JD" Donnelly, Palo Alto, CA
Contributor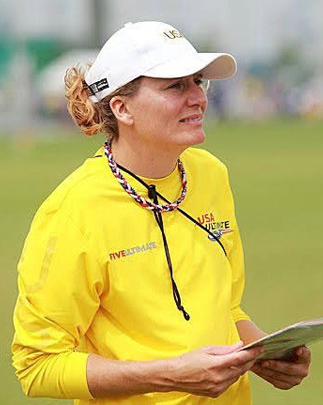 Jennifer "JD" Donnelly was one of the early coaches who provided a template for college coaching that would become ubiquitous by the time she stepped down. Jen was the coach of the Stanford Women's Team 1995 to 2001, with her team qualifying for Nationals in 6 of 7 years and winning in a three peat in 1997-1999. In those championship years, her team was undefeated with a 106-game win streak and produced two Callahan Award winners. She had been an NCAA basketball player and brought the team mindset, focus on technique, and athletic commitment to her teams. After stepping down as the Stanford coach, JD continued to assist various teams with clinics from 2002-2005 and she was called back to be the coach of the gold medal winning USA Women's Master's team for WUGC 2012 in Japan. Jen also served as a UPA board member from 2000 to 2002. In her playing career, she played with the national and WUCC world champion Maine-iacs in 1993 and, having helped found Fury in 1997, won two more National Championships in 1999 and 2003.
"Louie" Mahoney Cohn, Englewood, CO
Look Back Contributor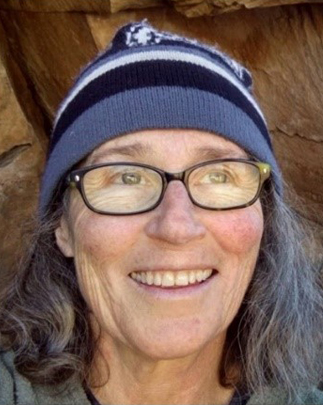 Mary Louise "Louie" Mahoney Cohn was one of the driving forces behind the introduction of the Women's division of ultimate. As most women did in the early days, Louie began playing Ultimate with men. She loved Frisbees and all forms of disc games but, being a talented field sport athlete, she was mostly drawn to Ultimate. Boston was an early hotbed of Ultimate activity and Louie was a founding mother of the long tradition of successful Boston women's Ultimate teams. Before there were critical numbers of women playing, she recruited and taught many of the early women's players while advocating for a separate women's division be established within the UPA. Louie was one of the top female athletes on the field playing in the first Women's division at Club Nationals in 1981 and a huge part of BLU's (Boston Ladies Ultimate) championship title that year. Women's Ultimate wouldn't be what it is today without Louie's early years of planting the seeds and showing those who followed the potential in the sport and in themselves.
Frank Revi, San Francisco, CA
Look Back Contributor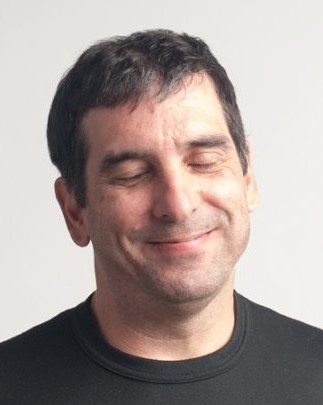 Frank Revi was the long‐time UPA College Director from 1986 to 1994. While Mike Farnham kicked off the formalization of the College Division as its first college director, it was Frank who fully figured out what colleges required in order to treat Ultimate as a full "Club Sport," including requiring teams to have a roster composed solely of athletes formally registered with the college and also meet reasonable limitations on playing eligibility. Quite frankly, the decision to do away with "ringers" was initially quite unpopular, and the administration of the roster collection was a real grind, especially in the early days, but Frank managed it all in good spirit and with quiet efficiency. Frank had the staying power to sort out and nurture the College division to become the largest division in the UPA, and it remains so with USAU today. Frank began playing Ultimate in high school in the late 1970s, captained his MIT teams to College Nationals in 1985 and 1986, and played with Windy City in the late 1990s, competing in three Nationals and at the first World Ultimate Club Championship in 1989, before moving to the west coast and finishing his competitive career in the late 1990s.
Special Merit Inductees
Early Photographers & Videographers
The Special Merit category recognizes there are stories that need to be told to fully describe Ultimate and its history that don't get captured in an individual award.
Stu Berringer: Club Nationals 1980‐1985
Rick Collins: Club Nationals 1995‐2004
Karl Cook: Club Nationals 1980‐86, '89‐91, College Nationals 1989 & '91, Easterns 1981‐91
Dan Hyslop: Club Nationals 1983‐2002, Midwest '82‐'85, West '85‐'02, top teams '99‐92
Chris Perry: Regionals and other West Coast events 1980-1987
Scobel Wiggins: USAU College Nationals 1999-2007, Club and Masters Nationals from 2003-2007, WFDF Worlds in 2002 and 2008, 2009 World Games in Taiwan
Lee Flynn: hundreds of ultimate games and tournaments videotaped throughout the 1980's and early '90's
J.R. Reynolds: Club Nationals video producer '90, '91, '93, & '94, UPA training videos and media guides, and WFDF documentaries in '92 & '94.
The Vetting Committee Includes:
Suzanne Fields (Chair, Hall of Fame Vetting Committee) – Hall of Fame Inaugural Class of '04
Keay Nakae (Open Peer Co-chair) – Hall of Fame Class of '12
Steve Dugan (Open Peer Co-chair – Hall of Fame Class of '17
Jeff Cruickshank (Open Peer Co-chair) – Hall of Fame Class of '17
Dominique Fontenette – (Women's Peer Co-chair) – Hall of Fame Class of '18
Vivian Zayas – (Women's Peer Co-chair) Hall of Fame Class of '20
Lori Parham Ewald – (Women's Division Peer Co-chair) – Hall of Fame Class of '19
Pam Kraus (Mixed Division Task Force Leader) – Hall of Fame Class of '17
Chris O'Cleary – (Vetting Committee advisor) – Hall of Fame Class of '13
Bill Rodriguez – (Vetting Committee advisor) – Hall of Fame Class of '15
Robert "Nob" Rauch (Contributor Peer Chair) – Hall of Fame Class of '06
Steve Mooney (USA Ultimate Board Liaison) – Hall of Fame Class of '06
Pat King – (President, Ultimate Hall of Fame Board of Directors) – Hall of Fame Class of '09