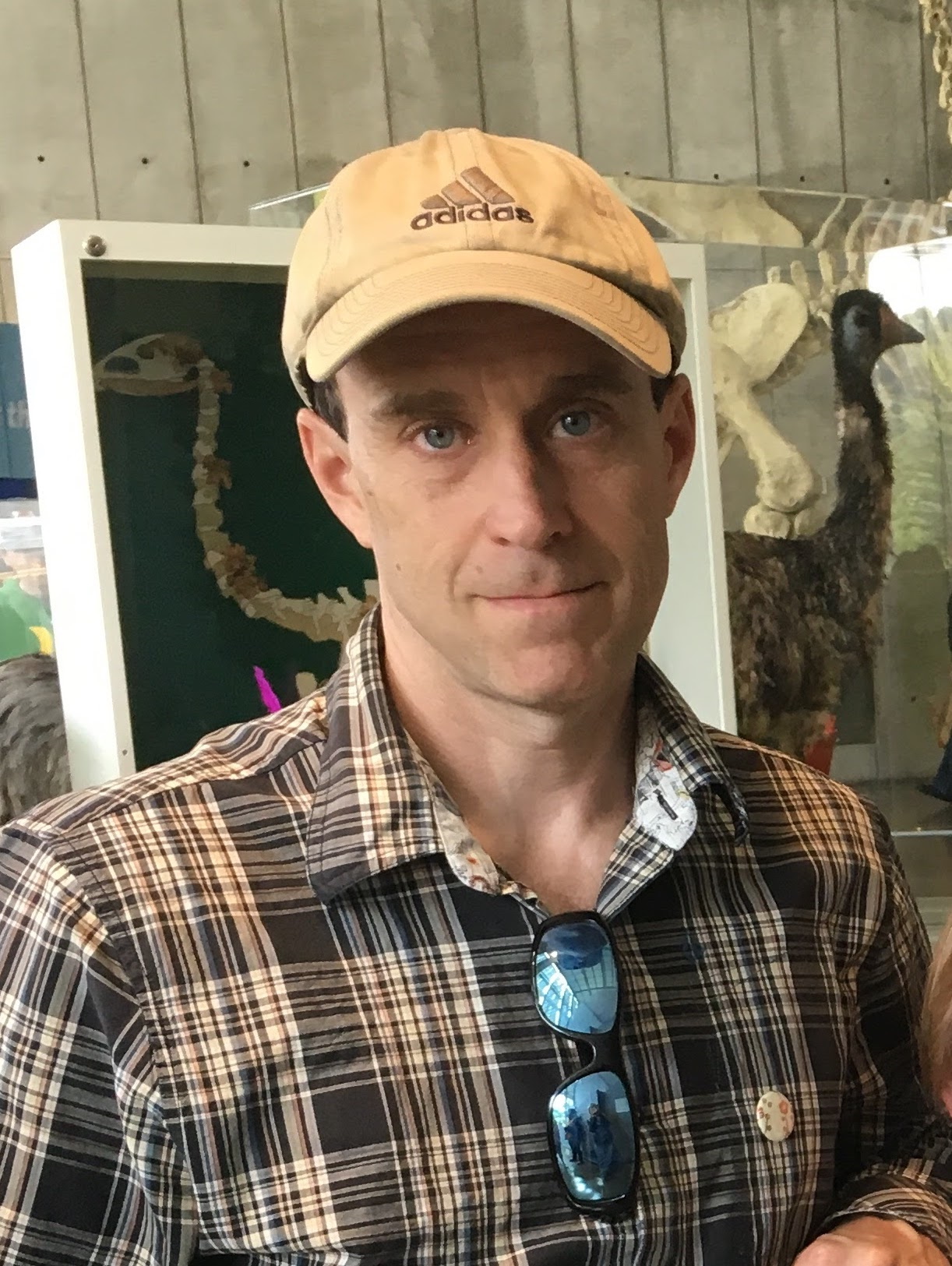 Andy Crews
U.S. National Championships
1x U.S. College Champion (1996)
2x U.S. Club Champion (2000, 2001)
1x U.S. College Runner Up (1993)
3x U.S. Club Runner Up (1998, 1999, 2003)
Awards
Callahan Award Nominee (1996)
Farricker Spirit Award (2003)
Andy Crews was one of the co-captains and dominant players that reestablished the legendary Santa Barbara Condors as the best team in the sport in the early '00s. Although quiet by nature, Andy's preparation, focus, accountability and ability to communicate inspired the best from his teammates. Andy was always the first pick when forming teams at practice, and on a team with a "call your own subs" policy, he was the player his teammates always wanted on the field when the game was on the line.
Andy's initial success in the sport occurred while leading the UCSB Black Tide to a UPA College National Championship in 1996 and was that team's Callahan Award Nominee. As co-captain of the Condors, the team reach the finals at the UPA Club Nationals five times during the six-year period from 1998-2003, which included back-to-back titles in 2000 and 2001, along with a WFDF World Championship in 2002. Andy was the most impactful two-way player on those teams. On offense, his exceptional quick first step made him an un-guardable mid and reset cutter. On defense, his quickness and speed, combined with his ability to outjump taller players, allowed him to effectively matchup against players of any size.
Andy's high character and integrity provided a moral compass for those who played with and against him, earning their unquestioned respect throughout his career. In 2003, Andy was the recipient of the Farricker Spirit Award.
Contributions & Service
1997-1999:

Coach of UCSB college women's team

1997-1999:

Southwest College Sectional Coordinator

2007-2008:

Player-coach of San Francisco Mischief
Championship Tournaments
U.S. National Championships
Interview
What position(s) (e.g., handler, deep cutter, middle middle) did you usually play?
Although I longed to be a deep, I didn't like being too far from the disc when it mattered most, so I played handler most often. I also liked defense a lot! At Nationals in 1998 we reached the finals and I remember (or claim to remember discussing with teammates–memories are faulty) that I played every position on zone defense at some point during the tournament, filling in wherever needed at deep-deep, short-deep, wing, point and middle-middle.
Please describe your major accomplishments - both as a teammate and individual.
First, one of my early accomplishments actually occurred in the same year as one of my biggest failures. In 1995, I was one of two captains of the UCSB Black Tide. While we were a good team, we failed to qualify for nationals, losing to LPC twice in regionals. However despite not making nationals, we had victories during the season over the four teams that reached the semifinals of nationals that year!
And something I feel I accomplished successfully? In 1996, my work took me to the SF Bay Area where I made some friends and joined Saucy Jack. They had been trying to qualify for a spot at nationals for years, implementing different combinations of players and forms of strategy along the way, but powerhouses Double Happiness and Sockeye, one of which made the finals of nationals for the previous four years, always stood in the way. Being neighbors with Double Happiness, we played them a lot and lost to them the first five times that summer, including during pool play at regionals. It was a giant double-regionals with teams from the northwest and southwest together in Las Vegas. We made our way to the back door…and met Double Happiness again. That sixth time we played them that summer, we won! Friends told me they heard people exclaim, "Andy is going off over in the backdoor finals!" I was so fired up and I loved the guys on the Saucy Jack. It was an amazing team victory and team experience overall.
Outside of my team accomplishments, I was nominated by UCSB for the Callahan Award in its inaugural year (1996), but after that year the team decided to stop nominating single individuals and instead honor the entire team at the end of each year. I also won the Farricker Spirit Award in 2003 as part of the Condors.
Please explain why you stood out among the elite players of your time. What was it that you did best, or were known for?
What I enjoyed most, and I think what made me stand out, was playing defense on the best opponent, no matter if they were taller or faster than me. Around 1994, we played Double Happiness and I met a guy they called "Biscuit" who may have been their best player. My captain, Steve Dugan told me, "Andy, they say that guy is uncoverable." While smiling, he followed up with, "See what you can do." I don't think I ever got a D on Biscuit, but I made him work! I loved D and thought I could cover anyone. In the UPA open finals in 1999, in total, our opponent turned it over four times, one of which was a D that I caught.
What role did you play on the best (or most overachieving team) that you played on?
I was one of three captains of the Santa Barbara Condors who organized and helped the team move from simply qualifying for nationals in 1997 to reaching the finals in 1998, 1999, 2000, 2001 and 2003, including two championships in that streak. During that period, I think I was in our top-7 defensive players, and I also played offense when the others were fatigued.
What year was the peak of your career? During which years were you playing as the "stud" of your team? If you continued playing after your peak years, how did your role change? In what year did you stop playing at the top competitive level?
My peak years were 1998-2003, but I was also a key player on the team from 1993-2003, although it was easier to be a key guy on the Condors in the early years (1993-1995) than on the team that went to the finals of Nationals five out of six years. Knee injuries that required surgeries on both knees stopped me playing at my highest level in 2004, but in 2008 I did reach the semifinals of nationals again, this time with the mixed team San Francisco Mischief. With Mischief I had trouble deciding whether to be a coach or participating player, and did both sometimes.
Have you served in an official capacity as an officer, committee member, coordinator, or volunteer for USA Ultimate/UPA or other recognized ultimate or disc sports organization, or as a coach of a team? Describe role and dates served.
For three years, I believe from 1997-1999, I served as Southwest College Sectional Coordinator, and also was the coach of the UCSB women's team coach during that time. Additionally, I was a coach-player Coach and sometimes player for Mischief in 2007 and 2008.
Have you made other contributions to the development of ultimate?
I helped found the Caltech Ultimate Machine and was inspirational in being able to field a team for small local tournaments, which the team was able to continue attending long after I left.
Why do you believe you are worthy of being inducted into the Ultimate Hall of Fame?
From 1993 until 2003, I put everything I had into ultimate. I played both college and club, then coached college women's when I ran out of college eligibility. I think giving my all paid off, as I reached the highest levels with a team of guys I loved. With Greg and Steve, we made difficult decisions as captains (coaching before coaches), implemented new offenses and defenses, and helped each other and our teammates reach and exceed their potential. I earned their trust. In the finals of nationals the first time we won, I threw a turnover to take us to double-game point. I put my head down and started walking to the sideline for a sub, but a couple teammates shook their heads and insisted I play that last point. I was honored.