Class of 2009
Robert Evans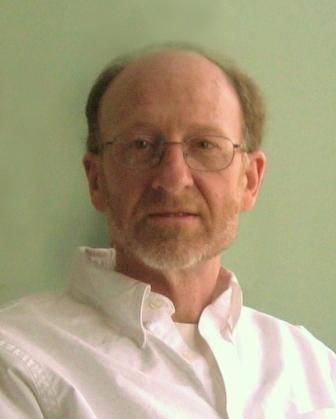 Robert Evans
Born: April 25, 1954
Died: October 4, 2017 (Age 63)

U.S. National Championships
1x U.S. Club Runner Up (1980)
World Championships
2x World Champion (1995, 1997)
As a player and team leader, Evans was among the first "modern" Ultimate players. Evans began playing Ultimate early in the development of the sport, when the athletic possibilities were just starting to be recognized. His enduring legacy lies in the transformation of Ultimate from a countercultural pastime into the demanding, competitive athletic sport we know today. At a time when competitive Ultimate was rare, Evans brought a revolutionary approach: a long game based on his legendary backhand; aggressive athletic play at the deep back position; relentless pressure after turnovers; laying out for the disc; recruitment of athletes; and a profoundly serious, intelligent and analytical approach to the game. 
While having a reputation as a sharp-tongued curmudgeon, Evans was, in fact, invariably gracious in victory and humorously sullen in defeat. He was generous to opponents and enthusiastically supportive of teammates. A fine teacher, Evans' approach was instilled in his younger teammates and also widely adopted by opponents, spreading virally throughout the Ultimate community, echoing down to the present day. He was also deeply involved with the evolution of the rules of the game, beginning with his early days at Columbia High School in New Jersey. After CHS, Evans was the spiritual leader of the Princeton team and an active club player. Evans competed at the 1980 UPA Club Championships and at the World Championships with Princeton Alumni in 1995 and 1997.
Evans passed away in October 2017 at the age of 63. He leaves behind his wife Jane (1981 National Champion with BLU), son Joshua, daughter Dora, and a large extended family.
Championship Tournaments
U.S. National Championships
Interview
What position(s) (e.g., handler, deep cutter, middle middle) did you usually play?
During my collegiate career I'd say middle. I was blessed with a few outstanding teammates who were excellent handlers – Alan Talkington, Robin Hamilton, and David Okaya. I often took the throw and immediately inbounded to Alan, and then took off.
The long game was part of our repertoire, and at middle I could cut back and get a pass and let if fly before the defenders adjusted, as well as cut back as if to take an outlet, and go long.
Please describe your major accomplishments - both as a teammate and individual?
I helped develop the zone defense. This was originated by Irv Kalb at Rutgers, and we adopted it the next semester. It was later perfected by Kevin (Igor) Harper and others at Glassboro, but I think we contributed.
I was a strong advocate of both Spirit of the Game and giving the game your all. This is now commonplace, an intrinsic part of the Ultimate culture, but I believe that I helped establish this attitude, which is unique to Ultimate, and part of its appeal. At the time, there were only a handful of first-class athletes, and the perception of any Frisbee sport was something for hippies and dogs.
I helped write the early edition of the rules and published a newsletter with Larry Schindel before the UPA was formed.
Please explain why you stood out among the elite players of your time. What was it that you did best, or were known for?
Hard, flat laser-guided backhands to the cone, leaving receivers with bloody hands. This is why I declared myself a Frisbee God. I think I was one of the funniest (with due respect to the late Dave Meyer). I got a lot of good play out of teammates with limited athletic, and only good, disc skills.
I was an outstanding defense back at a time when the zone was still developing. I was able to convince opposing teams that they could not possibly complete a long throw, and allowed my middle defense to generate turnovers and quick counter-scores. Later in my career, when playing man-to-man, I was tenacious.
What role did you play on the best (or most overachieving team) that you played on?
I would say as a leader on the Princeton teams from '74 to '78. I taught a lot of players, who went on to successful club careers, as well as teaching yet more players.
What is the most memorable game you participated in?
Finals of Regionals at UMass in 1981. It was freezing rain, and everyone would have been happy to see the game end. I remember trying to crank up the (facetious) trash talk with CVB, Danny Weiss, and (I don't know why I remember this) Bill Nye, etc., to keep both sides pumped up.
Then there was the loss to Columbia at Easterns in '78. It was a windy day, and I was playing in the back of the zone. They scored two upwind goals on me, on floaters that hung while the crowd of us jumped two or three times. Columbia went on to lose to eventual winner Penn. I felt we could have beaten Penn, and it was the last year the original core of my Princeton team was together.
Another game I remember was against Bucknell, either in Lewisburg or State College. Again, I was in the back of the zone, and it was the first time I had seen a hammer at any distance. Somebody (John Sinnenberg?) kept throwing them to Harvey Edwards, and I was baffled for about ten throws. I think in my confusion I fouled him several times, which was yet more embarrassing.
Double-overtime win against RPI in the semis at Easterns in 1975.
What year was the peak of your career? During which years were you playing as the "stud" of your team? If you continued playing after your peak years, how did your role change? In what year did you stop playing at the top competitive level?
I quit playing competitively in 1988. I continued to play in the Boston area corporate league, which slowly morphed into a general summer league. I last played in a BACUL game in… 2002? I played in a pickup game recently. It's really no fun being a slow player with mediocre throws.
Why do you believe you are worthy of being inducted into the Ultimate Hall of Fame?
Actually, I don't. I think the idea of a player HOF at this stage of development is silly, beyond recognizing important early pioneers who contributed off the field, like Irv, Dan, TK, Larry, Shalom, Sue Fields, Rob Rauch, and maybe me.
It is something like electing HOF baseball players in, say, 1870. In 1870 there were professional leagues, box scores, and statistics. We don't even know how many games I played in, against who, where and when. Most games throughout the '70s were dual meets. Very few of us ever saw any other players, except perhaps at finals of the rare tournaments (and even then I personally was usually sulking in my tent). HOF voting is based on vague thirty-year-old memories, rumors of reputations, etc. I'm not even sure I was ever the best player on any team I played on (Alan Talkington, Vinnie Shelton, Steve Vaccaro, others).
I was a good teacher, coach and friend; a strategic innovator; in the '70s I helped shape the rules of the game, and the attitude that people took towards the game. I've told people that I am not the avalanche that is Ultimate, but I was one of the little pebbles that started the avalanche, and the game would be different had I not been there. -Robert "The Pebble" Evans.