Class of 2005
Jim Herrick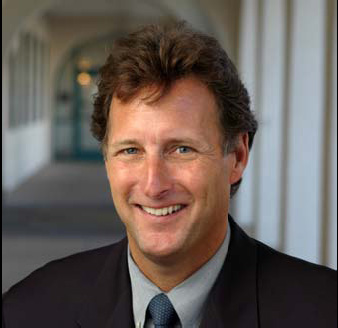 Jim Herrick
Born: July 27, 1954 (Age 68)
U.S. National Championships
1x U.S. Club Champion (1982)
1x U.S. Masters Champion (1994)
1x U.S. College Runner Up (1978)
1x U.S. Club Runner Up (1980)
Awards
1988 Individual National Champion: National Championship in La Mirada, CA (1988)
Jim Herrick stands out as a complete package: playing ability, Spirit of the Game, leadership, and infectious enthusiasm about play. He began playing Ultimate with the Cornell University team in 1974 and in 1976 was selected to play in the Wham-O Frisbee Championships and to represent the East squad in The Rose Bowl Ultimate Game. A fitness fanatic, Jim's on-field athletic prowess, throwing and catching skills, consistent play, and strategy contributions culminated with his 1982 National Championship and 1983 victory at the first ever World Ultimate Championship with the Rude Boys of Boston. An all-round disc player, he was the 1988 Individual National Champion and also co-developed the game of Goaltimate.
Jim grew up in a large family in Wellesley, MA, and attended Cornell University. His entire family embraced Frisbee playing subsequent to his invitation to play in California as an ultimate all-American in 1976. Jim's younger sister, Lynn Snyder, founded Wellesley Ultimate Frisbee in 1977 and ran the club for years. His father played catch into his 80's. Jim moved to San Diego in 1984 and shortly thereafter began working in the Athletic Department at San Diego State University. Jim is married to wife Leslie and has five children combined from previous marriages. The family enjoys playing Ultimate in thier backyard. Jim remains the Alumni Director at San Diego State and plays basketball every week with college kids and occasionally joins SDSU's Ultimate practice. While he rarely gets to play Ultimate anymore, he takes great pleasure from playing catch with his children in his free time.
Contributions & Service
Selected and invited to play in the Wham-o Frisbee Championships and to represent the East squad in The Rose Bowl Game

1976-1982:

Other tournaments included 1975 Easterns at Yale, Cornell, and every big tournament in Amherst, Purchase, New York, Boston, and Ithaca

1976, 1978, 1979:

Played in major California tournaments and events including the Rose Bowl

Early 1990s:

TD and host of UPA Nationals in San Diego

1987-1990:

Taught flying disc sports PE class at San Diego State

Ran and assisted in the running of dozens of other Frisbee event tournaments

Along with fellow Wellesley Ultimate teammate Mark Ide, invented Goaltimate

Contributed to the advent of more vertical throwing as a strategy for breaking zones

Along with other teammates, contributed to some early defensive strategies including "prefense," aggressive switching and the science of poaching
Championship Tournaments
U.S. National Championships
Interview
What position(s) (e.g., handler, deep cutter, middle middle) did you usually play?
Defender, Receiver, zone breaker, strategist
Please describe your major accomplishments - both as a teammate and individual?
Even 25-30 years later I recall my teammates with awe: Jon Cohn, Toby Lou, Ed Dissosway, Don Eibsen, Chip O'Lari, Paul Brenner. Lynn Herrick, Bo Low, Nick Fulham. Leif Larsen, Buz Laughlin, "Sox," "God," Hunter, Guido Adams. Mooney, Nick Donahue, Finlay Waugh, Chris Heye and Paul Shields. The incredible Pete Farricker. They were all so much more than great players. I guess I am proud that during the thousands of hours of time together between games we played relentlessly and laughed constantly. As a teammate, I tried to make us all better by rehearsing, strategizing, and supporting. We'd practice throws before games with a keen sense of wind direction. Never allowing a disc to hit the ground was important all of the time. Repeating sidearms by the hundreds was essential to a new player. Reinforcing great plays was automatic. In hindsight, I was fortunate to be able to play with such stellar humans and athletes. Individually, I just loved running and catching. Still do. And I felt that any airborne disc was mine. I loved making a block or guarding my man so closely he never got it. I loved poaching. I loved adverse field conditions. Mostly I felt like I was incredibly lucky to be playing such a beautiful sport. My major accomplishment was hugely enjoying the abundant revelry.
Please explain why you stood out among the elite players of your time. What was it that you did best, or were known for?
I believe I stood out among elite players in my era because I helped my teams win. I caught passes thrown towards me, had a low turnover rate, defended tough opponents, created turnovers, had my head in the game, encouraged collective effort and willed success. What I did best was catch. I think I might have been best known for being a good teammate, a difficult opponent and good sportsmanship.
What role did you play on the best (or most overachieving team) that you played on?
The '82 Rude Boys, while not the most overachieving team, was the best. My role included throwing, defending, receiving, hammering zones and getting blocks and hand blocking.
What year was the peak of your career?
During which years were you playing as the "stud" of your team? If you continued playing after your peak years, how did your role change? In what year did you stop playing at the top competitive level?
While I suppose "studliness" may have characterized my play, I was never the only one. I did continue to play past 1983 with an assortment of San Diego teams. While I felt like I was still a good player I never felt the same sense of camaraderie and being part of a leadership team like I had with Rude, Boston and Cornell. Other life demanding activities took precedence and I redirected my athletic pursuits towards overall Frisbee events.
Why do you believe you were inducted into the Ultimate Hall of Fame?
Not having grown up in Maplewood, New Jersey I was not present at the birth of Ultimate. But I was there during the critical toddler and early adolescent years. During that era I loved and respected the sport. Through quality play, love of teammates, respect for opponents and commitment to sportsmanship I tried to do my part in instilling the fundamental integrity of the sport and championing its defining spirit.