Class of 2005
Jon "JC" Cohn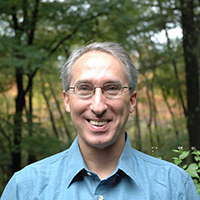 Jon "JC" Cohn
Born: August 31, 1955 (Age 68)
U.S. National Championships
1x U.S. Club Champion (1982)
1x U.S. College Runner Up (1978)
Jon "JC" Cohn, inducted in 2005, was considered one of the most dominant players on the Ultimate field in the second half of the 1970s. He started playing in 1970 at Columbia High School and went on to found the team at Cornell University, which became the powerhouse of the northeastern United States and which lost to the Santa Barbara Condors at the National Ultimate Championship in 1978. On field, JC was an athlete when few players were, and had throwing skills far beyond those of his peers, including the best pull on the east coast. He was also a master strategist, introducing set offensive plays designed to attack zone defenses and exploit man-to-man mismatches. JC introduced the sport of Ultimate to and inspired many of the next decade's stars. Hampered by a series of knee injuries, he nonetheless continued to play through the 1980s.
JC currently lives in Wayland, Mass., with his wife "Louie" Mahoney Cohn, a leading member of the first women's national Ultimate championship team in 1981, and four disc-playing sons. His wife and all four of his sons have won at least one World Frisbee Championship. His oldest son played in his first UPA Nationals last year in Sarasota with Drive Thru Liquor, a Colorado co-ed team. He also is the 2004 WFDF World Distance Champion (209 meters). Professionally, he's a quantitative researcher designing hedge fund systems. JC has been coaching basketball for many years, from town recreation leagues, to town traveling teams, to high school aged AAU teams. Although knee injuries preclude Ultimate play these days, JC still participates in many of the old World Frisbee Championship overall disc events, particularly Double Disc Court.
Contributions & Service
Involved in many of the early rules meetings at Columbia High School (N.J.)

Put together a somewhat random collection of Ultimate players and Freestylers as an entry in the first cash prize Ultimate tourney at Georgia Tech. After struggling through enough games to make it to the championship game, instituted a "no forward pass rule." Nobody on the team but Cohn was allowed to throw a forward pass. He faced a heavily favored Boston area all-star team in the finals and his team won.

Only person in the world to have qualified for every Wham-O-sponsored World Frisbee Championship, the first two years of which were by invitation only, with invitation based on his Ultimate reputation.

Many second-place finishes in National and World Frisbee Distance Championships, and made the final 5-some in the first World Frisbee Golf Championships.

Freestyled in a wheelchair in the Rose Bowl after first ACL reconstruction

1979:

One of the original members of Boston Aerodisc, and brought along several former Cornell teammates, including Jim Herrick, Stick Dissosway, Paul Brenner, Toby Lou and Joe Johnson

1982:

1st Place: World DDC Championship

Participated in the organizing and seeding for the first few "nationals" at Yale and Amherst

Founded and coached the Cornell Buds, Cohn's Clones, and the Bell Labsters

Unofficial coach of Boston Ladies' Ultimate in their winning the April Fools Tourney and the first Women's Nationals in Austin, Texas, calling several of their key timeouts and setting up a couple of crucial game winning plays.

1970s:

New York Regional coordinator for the ACU-I National series of college flying disc championships

Member of the WFDF Double Disc Court Rules Committee
Championship Tournaments
U.S. National Championships
Interview
Please describe your major accomplishments both as a teammate and individual.
In retrospect, my greatest accomplishment with all of the teams which I ran was in my ability to teach my teammates to love and respect the game as much as I did. The sheer number of my former players who continued to play Ultimate for many, many years at the very highest level is the greatest evidence that I must have been doing something right. As close as we came a few times, I actually never won "the whole thing." I can still take great pride in the fact that many of my students not only went on to win National and World titles, but did so as the leaders and key players on those teams. These included championship teams in Boston, Chicago, Seattle, and San Francisco. Multiple key players on all of those teams came from the JC school of Ultimate. Equally as important as the results, I believe every one of those players always played fully within the Spirit of the Game, and went on to become great ambassadors of the sport.
Please explain why you stood out among the elite players of your time. What was it that you did best, or were known for?
It was the '70s. I was one of a very few who could throw the length of the field from both sides. Combine that with three years of playing 365 days a year before most of the players of my time had even heard of the game. Then, add in some natural field sense skills, an analytical mind, and a fierce competitive streak. On top of that, mix in a whole lot more quickness and speed than most people realized I had. I was THE hucker of the '70s.
What role did you play on the best (or most overachieving team) that you played on?
I essentially played the same role on all of my teams. I was the captain, the coach, the strategist, the handler (we didn't have three handlers … we didn't have two handlers … I did ALL of the handling), and the hucker. Less known was that I also led all of my teams in defensive plays, as well, either as one of the original "poachers" or via point blocks.
What year was the peak of your career? During which years were you playing as the "stud" of your team? If you continued playing after your peak years, how did your role change? In what year did you stop playing at the top competitive level?
My peak was from 1976-78. I guess I was playing competitively from 1970 through 1989. Of those 20 years, I suppose I was the new kid in the first two years, and in 1980 I was rehabbing from my first ACL reconstruction. Other than those three years, I was the "stud" of every team I played on. I would say that 1979 was the last year that I was trying to win the National Championship. Immediately after that, I was rehabbing a knee. Then, starting in 1982, my priorities changed. I continued to play within the UPA Sectional and Regional structure, but my goal was no longer to win. I was more focused on spreading the gospel to the less experienced players at Bell Labs and in Holland. So, after my peak years, my role didn't change with my teams, but my goals for those teams didn't include winning Nationals.
Why do you believe were inducted into the Ultimate Hall of Fame?
Basically, I was the dominant player in the sport in the mid-1970s. The mighty Rutgers juggernaut of 1973 –76 had to modify their 3-2-2 zone to play against us. They dominated everyone in those days, essentially playing nothing but their 3-2-2. They implemented the "Cohn Zone" to play against my teams, covering me man-to-man to try to keep the disc out of my hands. I faced double teams, goon squads, intentional fouls. None of it mattered. If I had a good game, we won. Unfortunately, I didn't always have a good game…
A personal highlight of my career came in '76 when Buddha declared me to be the best player in the sport, even better than our idol, Irv. I was one of the first formal strategists in attacking zone defenses and exploiting man-to-man mismatches. I originated the first totally set offense in Ultimate, with Cohn's Clones. I also originated the use of the stall count as a defensive weapon in a trapping defense as time ran out on the count.
Aside from my playing skill, I was right in the middle of, and an active participant in the growth of Ultimate. I traveled to the IFT in Michigan, and to Toronto with my CHS teammates to promote Ultimate in those early years. I participated in many of those early rules debates pre-UPA. I participated in the first several Smithsonian Festival Ultimate demos. I played in the Ultimate demonstrations and all-star games at all of the Wham-O World Frisbee Championships in the Rose Bowl.
Something that I feel is very difficult for younger players to comprehend and appreciate is just what it took to start those early teams. Founding a team in the Age of Ultimate isn't very difficult. Ultimate exists. Try to imagine what it was like recruiting the caliber of athlete I convinced to play this Frisbee game at Cornell, in an era where nobody, and I mean nobody, had ever heard of Ultimate. Then, look over the list of 2005 Hall Of Fame Candidates. There are quite a few on that list that I taught to play the game. That is perhaps my greatest legacy: Chris Van Holmes, Dan Weiss, Ed "Stick" Dissosway, Jim Herrick, Paul Brenner, not to mention several others that could have been on that list.