Class of 2006
Robert "Nob" Rauch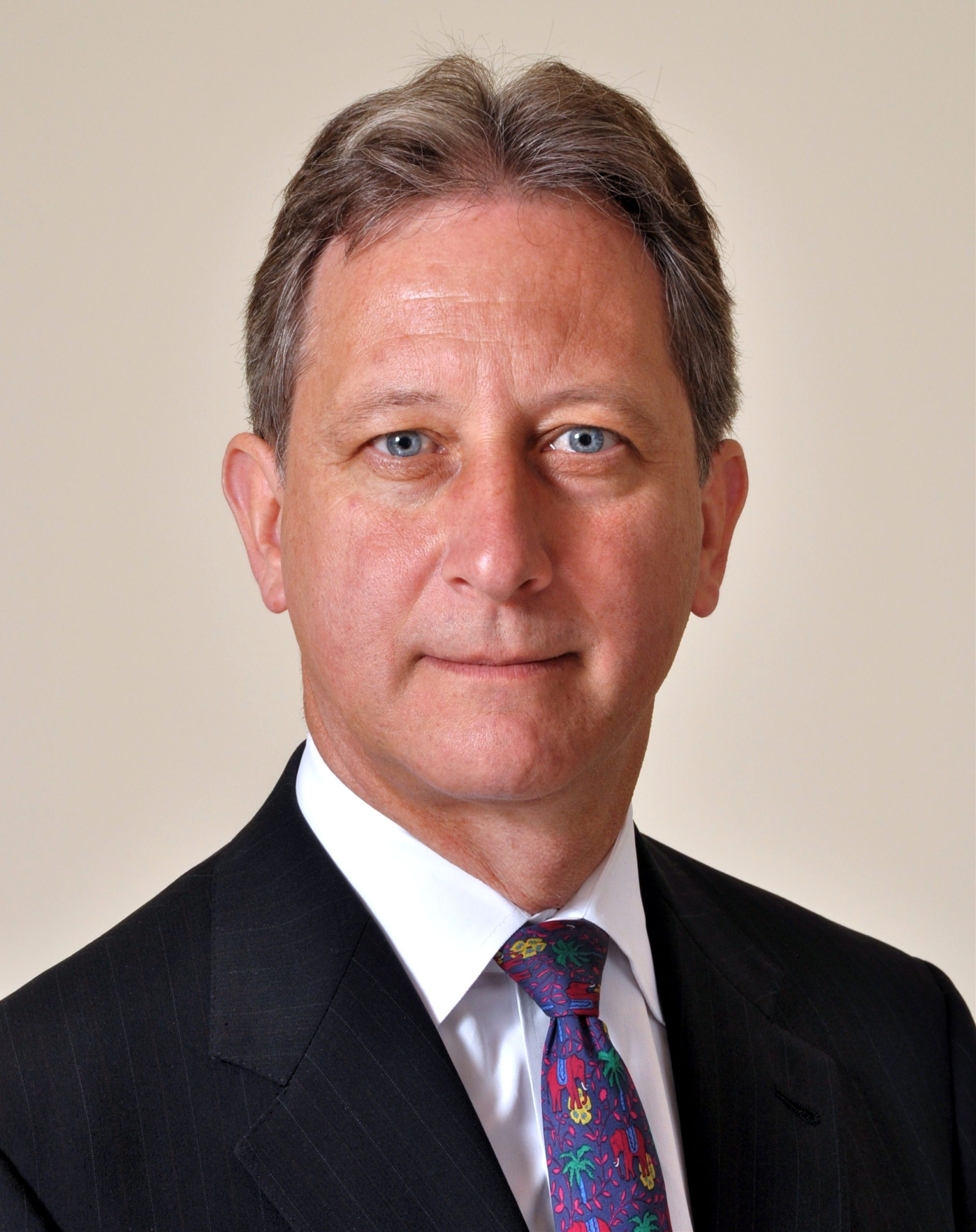 Robert "Nob" Rauch
Born: September 10, 1958 (Age 64)
U.S. National Championships
4x U.S. Club Champion (1983, 1987, 1989, 1990)
2x U.S. Masters Champion (1991, 1992)
1x U.S. Club Runner Up (1985)
World Championships
5x World Champion (1983, 1984, 1988, 1990, 1994)
Robert "Nob" Rauch spearheaded the reorganization of the Ultimate Players Association into a professionally managed sports governing body. Elected as the fourth national director of the UPA in 1987 and serving as its first executive director, Nob received the "box of stuff" that was the UPA and three years later left behind a toll-free number, a corporate structure still used today, a disciplinary policy, the Certified Observer Pool, an approved disc program, the ninth-edition rules, liability insurance program for tournament directors, and a tripled budget that would shortly thereafter, with him as board chair, support the first stand-alone headquarters. Nob developed the concept for the World Ultimate Club Championship first played in 1989 and followed as President of World Flying Disc Federation (WFDF) from 1992-94, where he revamped the international disc sports' organizational structure and prepared successful applications for WFDF's membership in GAISF and the International World Games Association. During this period of exceptional leadership of the administration of the sport, he also won six UPA Club Championships and five World Championships, with teams including the Rude Boys, Windy City, and New York. Nob continues his involvement with disc sports today. He was a contributing writer for "Ultimate: The First Five Decades" published in 2004 (Volume I) and 2019 (Volume II) and has been a member of the Ultimate Hall of Fame Vetting Sub-Committee, Treasurer and Member of the Board.  He has been serving a second stint as President of WFDF since 2011 where he has introduced and trained full time staff, continued to run a successful World Championship event schedule, grown new member countries in Eastern Europe, Asia, Latin America, and Africa to double country members to nearly 100, and secured official recognition by the International Olympic Committee.
Contributions & Service
1985, 1987:

April Fools Frisbee Fest (Kaboom/New York)

1987–90:

National Director/Executive Director, UPA

1988–92:

Chairman, Ultimate Committee, WFDF

1991–92:

Chairman, Executive Committee of the Board, UPA

1993:

Board Member, UPA

1996, 2002:

April Fools Frisbee Fest (WesWill)

1992–94:

President and Chair of the Board, WFDF

1995–2005:

President Emeritus and consultant, WFDF

2000, 2001:

Purple Valley Frisbee Fest (Krafty Vets)

2004, 2008, 2013:

Organizing Committee, UPA Alumni Reunion

2004–05:

Ultimate Hall of Fame Organizing Committee

2005–07:

Treasurer, Executive Committee and Board Member, WFDF

2007–Present:

Ultimate Hall of Fame Vetting Sub-Committee

2008–Present:

Board Member, WFDF

2011–2015:

Member of Investment Committee, USA Ultimate

2011–Present:

President and Chair of the Board, WFDF

2020-Present:

Treasurer and Board Member, The Ultimate Hall of Fame
Championship Tournaments
U.S. National Championships
Interview
Describe your major contributions to the growth and development of Ultimate?
My primary contributions have been to improve the administrative infrastructure of the governing bodies for Ultimate.  When I took over from Gary McGivney, I literally received a "box of stuff" and, shortly thereafter, some stationery.  The UPA was the same grass roots organization that had been instated at its genesis.  While I was head of the UPA, we drafted new bylaws, reinstated our corporate and not-for-profit status, set up an office with an 800 number, and got a field liability insurance policy in place for tournament directors.  We changed the corporate organization chart, setting up corporate officers and a separate board of Directors.  We raised regular member dues from $7 to $25 (instituting a student membership rate of $15), increasing revenues from $47,000 in 1987 to $137,000 in 1990, which allowed us to provide further large tournament and grass roots development support.  Membership increased in that same period from 4,300 to nearly 6,000 members.  On the play side, we came up with the Ninth Edition of the rules, improved the National Championship Tournament Series, set up the first discipline policy and the Certified Observers Pool, obtained an insurance policy to provide field liability insurance to ensure field access for local tournaments, developed the approved disc program, and supported the development of the Juniors programs and local leagues.  And we tried to keep the "P" in UPA, informally by being accessible and writing a lot for the UPA Newsletter, and formally with the introduction of an annual questionnaire.  After resigning as Executive Director at the end of 1990, I was on the UPA board as Chair of the Executive Committee for two years and helped Neal Dambra and Cindy Fisher get the first standalone headquarters established.
Internationally, I was chair of the World Flying Disc Federation Ultimate Committee from 1988-92 and introduced the World Ultimate Club Championship. I was President of WFDF from mid-1992 to 1994, focusing on many of the same organizational and financial issues including corporate status and revision of the bylaws, in addition to preparing the successful applications for GAISF and the World Games.  Since 1995, I have remained involved as a WFDF consultant, and I agreed to rejoin the board at the end of 2005 and serve as Treasurer, a position that had gone unfilled for the previous two years. Over the last several years, I was responsible for revamping the finances of WFDF, establishing a new chart of accounts, implementing a new accounting system, and providing for a PayPal account to accept credit card payments from members. I negotiated an arrangement for WFDF to obtain certain administrative support from the UPA and got half a dozen WFDF Member Associations whose memberships had lapsed to get in good standing.  I have also headed the task forces that did a complete revision of the WFDF Bylaws and developed WFDF's first Conduct Policy.
How did your contributions impact the sport and/or its organization?
I believe that my efforts left the UPA with the structure and resources to support the growth and stability of the sport of Ultimate. Efforts at WFDF also greatly expanded the scale and scope of international Ultimate play.
How would the sport or its organization be different if you hadn't made your contributions?
Ultimate is a great game and I think things would have muddled through even in the absence of a viable UPA. However, I'm not sure that Ultimate would be as ubiquitous as it is globally, on college campuses and in high schools, without central organizational support, and it is uncertain that the quality of the top-level tournaments could have been maintained.
Why did you do what you did?
As a player at the national and international level in the mid-1980s, it seemed to me that the lack of professionalism in the way the sport was being run was greatly hindering its growth and frustrating players. I felt that the UPA had lost focus in the mid-1980s and was not responding to the changing requirements of the sport and players it was representing. My motivation was two-fold:  first, to make sure that the UPA was serving all of its constituencies, including the elite, mid-level, and grassroots players and, second, to provide much-needed administrative and organizational direction to the UPA, to try to help ensure that Ultimate survived. With all of the possible activities for people to pursue, my fear was stagnation. I believed that there was a need for a stronger central organization that could address the challenges the sport was facing, and a need to introduce basic business practices in order to keep it going. Moreover, there was a need to make all the UPA and WFDF volunteers feel like their efforts were appreciated and that they were part of something important.
During which years did you make your principal contributions? How much time did you typically spend in making your contributions during your peak years?
My peak involvement was 1988-94. On average, I spent around 35-40 hours a week on disc administration activities from 1988-92, and around 15-20 hours a week from 1993-94. These days I spend about 6-8 hours per week on disc-related matters.
Has the candidate organized Ultimate tournaments, leagues, teams, etc? Describe role and dates served:
In my three years as head of the UPA, I was involved in the general organization of "Nationals" and had primary responsibility for formats, seeding and the captains meeting. I did the same while Chair of the WFDF Ultimate Committee from 1988-1992, and to a lesser extent while WFDF President. I also developed the idea for the World Ultimate Club Championship first played in 1989.
Separately, I was a founding member of the Williams Ultimate Frisbee Organization (WUFO) in 1977.
I set up Yahoogroups listservers in 2000 for alumni players of Windy City and New York. I also established the listserver "NYC_Ultimate" in February 2001 (which I subsequently passed on to Melle Clark) for New York metro area Ultimate activities and which now has over 900 subscribers.
Has the candidate made other contributions to the development of Ultimate?
I continue to be involved with Ultimate, recently working with Nick Jr. Magazine to put together a "how-to" piece for disc sports for kids that appeared in their September 2005 issue, and getting an Olympics feature story in the Wall Street Journal in 2004. I co-chaired the alumni reunion committee for the UPA 25th anniversary and worked with Moons to organize the Ultimate Hall of Fame in 2004, providing advisory support to the Committee through early 2006. In 2004-05, I participated in the "Ultimate:  The First Four Decades" history book project as a contributing writer. I have been on the Ultimate Hall of Fame Vetting Sub-committee since 2007 and was on the organizing committee for the 2008 Alumni reunion. I also revamped and greatly expanded the content for the Ultimate Hall of fame Web Site in 2008.
Why do you believe you were worthy of being inducted into the Ultimate Hall of Fame?
The criterion for inclusion of a "contributor" states that it is those "Individuals who have made exceptional contributions that have furthered the growth, reputation and character of the sport." What questions might be relevant to separate a true Hall of Famer from the rest? I think they would include: Was the way the sport was administered or organized significantly impacted by changes introduced by the candidate or by their contributions?  Is that impact still being felt today? Were the candidate's accomplishments widely recognized at the time and/or did they become apparent only after the passage of time? Can the history of Ultimate be written without including this candidate? I got involved at an important turning point for the UPA. The sport was growing, the level of play was improving, players expectations were increasing, but the UPA was increasingly coming up short. I set out concrete goals, communicated them in detail to the membership, devised solutions, and then implemented them. The basic organizational structure that I developed is still in place, and working reasonably well. Many of the issues we first tackled in the late 1980s- sponsorship, spirit of the game and discipline, media attention, etc. remain the issues of today, but at least we have thought them through once before and there is an understanding of how to frame the discussion. I feel proud of how I shaped the UPA and WFDF and am pleased that these organizations have been able to continue to support the growth and development of the great sport of Ultimate. My involvement continues today as I try to contribute in some small ways to ensure that Ultimate's governing bodies continue to be responsive to the evolving needs of players today.