Colorado Springs, CO (August 28, 2023) The 2023 Class includes Women's division inductees Alyson Walker, Chelsea Putnam, Enessa Janes, Kirsten Unfried Zalisk, and Nancy Sun. These new inductees are joined by the Open division inductees Beau Kittredge, Josh Markette aka Cricket, Jon Remucal, and Chase Sparling-Beckley. Also included in the Class of 2023 are the Mixed division inductees Kendra Frederick, Kevin Seiler, Mary Burke, and Tyler Grant.
"We are thrilled to welcome these impressive new members to the Ultimate Hall of Fame," said Suzanne Fields, UHoF Administrator and Vetting Committee chair. "Their accomplishments and competitive excellence are renowned throughout our community. We look forward to honoring them at the next Hall of Fame Induction ceremony to take place during the 2023 USAU National Championships in San Diego from October 19-22, 2023 where we'll be honoring the 2019 through 2023 Classes of Hall inductees."
To be inducted into the Ultimate Hall of Fame, candidates must complete three steps. The first stage involves "peer voting," where player candidates are reviewed and ranked by a group of players from their own playing era. For 2023, the playing era time frame was 2004 to 2012. The second stage involves winnowing the field to a slate of up to 10 player candidates from Open, 10 from the Women's division, and up to 8 Mixed division player candidates through a review of the peer voting results and written applications solicited by the 14-person Vetting Committee. The slate of 28 player candidates were announced in the Call to the Community, which requested input from the ultimate community at-large. The final stage involves two rounds of voting for the candidates by the full voting committee comprised of the Vetting Committee and the eligible player and contributor members of the Ultimate Hall of Fame. Since 2018, voting has been segmented by division for player candidates, with Women's division Hall members voting on Women's division player candidates and Open members voting on Open player candidates. For the Mixed division, the Mixed division Task Force, which included eligible Hall members and knowledgeable Mixed community members, identified the slate of nominees and cast their vote to identify the final slate with eligible Hall members voting on this year's candidates. Inductees must receive an affirmative vote by at least two-thirds of the eligible Hall voters.
"I am proud of the efforts of the Vetting Committee and Hall of Fame members as we continue to improve and advance the selection process as we strive to include the broader ultimate community. We had an incredible class of nominees this year, including many first Ballot inductees," said Hall of Fame Board President, David Blau. "We are excited to welcome these new Hall of Fame player members."
The Class of 2023 is the 20th class inducted into the Ultimate Hall of Fame, which was established in 2004 to honor exceptional ultimate players and contributors whose accomplishments are worthy of recognition and merit acknowledgement by their peers. The 2023 Class will be officially inducted into the Ultimate Hall of Fame during a ceremony at the 2023 National Championships where we will honor the 2019 through 2023 inductees.
HALL OF FAME CLASS OF 2023
WOMEN'S DIVISION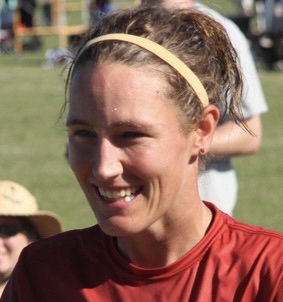 Alyson Walker (Toronto, Ontario)
Alyson Walker, fondly known as "Walker," is an ultimate frisbee icon whose influence goes beyond the playing field. A driving force behind Eastern Canada's team, the Capitals (team name retired in 2016), her leadership and skills propelled the team to the USAU finals in 2010 and tied for bronze in 2009 and 2011, marking the team's peak years.
In addition to the Capitals, Walker represented Canada internationally. On Team Canada, her dedication and athleticism shone while simultaneously in the roles of team leader, captain, and distinguished competitor. Her top three accomplishments highlight her competitive prowess; dominating for Team Canada on the international stage at the 2004 WUCC (gold), 2008 WUCC (bronze) and 2009 World Games (4th), leading the Capitals' 2010 USAU tie for 3rd, and crucially contributing to their 2011 USAU Finals appearance. Additionally, Alyson was recognized as the Canadian Ultimate Athlete of the Year in 2009 and was inducted to the Ultimate Canada Hall of Fame in 2021.
Her legacy isn't just about her exceptional abilities; it's her leadership that sets her apart. Walker gave her all in practices and games, leading by example to inspire her teammates. Her charisma and belief in her team were unparalleled, transforming their mindset to that of champions. Her huddles and strategic planning inspired confidence and cultivated a winning spirit. Her ability to excel on the field and lead, with unwavering determination during critical moments, makes her worthiness for the Hall of Fame undeniable.

Alyson's legacy is one of exceptional leadership and skill. Her influence on the Capitals and Team Canada is immeasurable. As an exemplary team leader, motivator, and player, she epitomizes the values of the Hall of Fame. Outside of ultimate, Walker is an accomplished sports executive who lives in the Toronto area with her husband and son.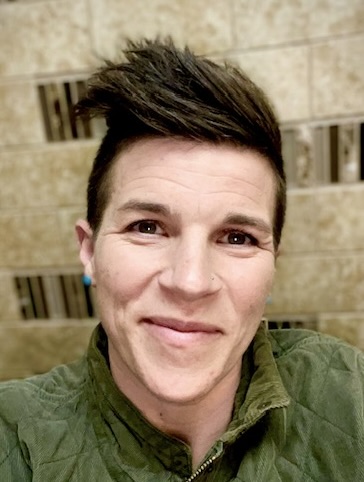 Chelsea Putnam (Portland, OR)
Chelsea's playing career has been nothing short of extraordinary. A versatile player, she exhibited her talent at the University of Oregon Fugue and on Schwa. Her accolades include the prestigious Callahan Award in 2003; a testament to her unparalleled skill even in the absence of a Nationals qualification.
Chelsea was instrumental in Schwa's ascent from 2001 to 2009, contributing her athleticism, versatility, and leadership to the team's success. One of the many peaks of her career was in 2009 when she earned a spot on Team USA to attend the IOC World Games. This achievement solidified her status as a nationally exceptional player and a global representative of the sport. She was revered for her fearless layouts and her unyielding attitude, inspiring fellow players to push their limits. Her commitment to sportsmanship, infectious joy, and genuine warmth marked her as a beacon of integrity in the Ultimate community.

Chelsea's journey has spanned over two decades and is emblematic of a player who transformed challenges into opportunities for growth through sheer dedication and talent. Her contributions to the sport extended to coaching the US Junior girls' team in 2008 and 2010, further cementing her commitment to nurturing young talent and giving back. Chelsea earned a National title in the Masters division with the Golden Poppies in 2019 and at the GM level with Elderflowers in 2022. She continues to play in 2023 at the club level with LOL and on the Western Ultimate League's Oregon Onyx.
Beyond ultimate, Chelsea's life revolves around her role as a dedicated mother to three children and her career as an elementary school teacher in Portland, OR. Her commitment to both family and profession underscores her well-rounded character, an attribute that translates seamlessly onto the field.

Chelsea's ability to excel under pressure, her unwavering commitment to the game, and her lasting impact on teammates and peers make her an excellent addition to the Ultimate Hall of Fame.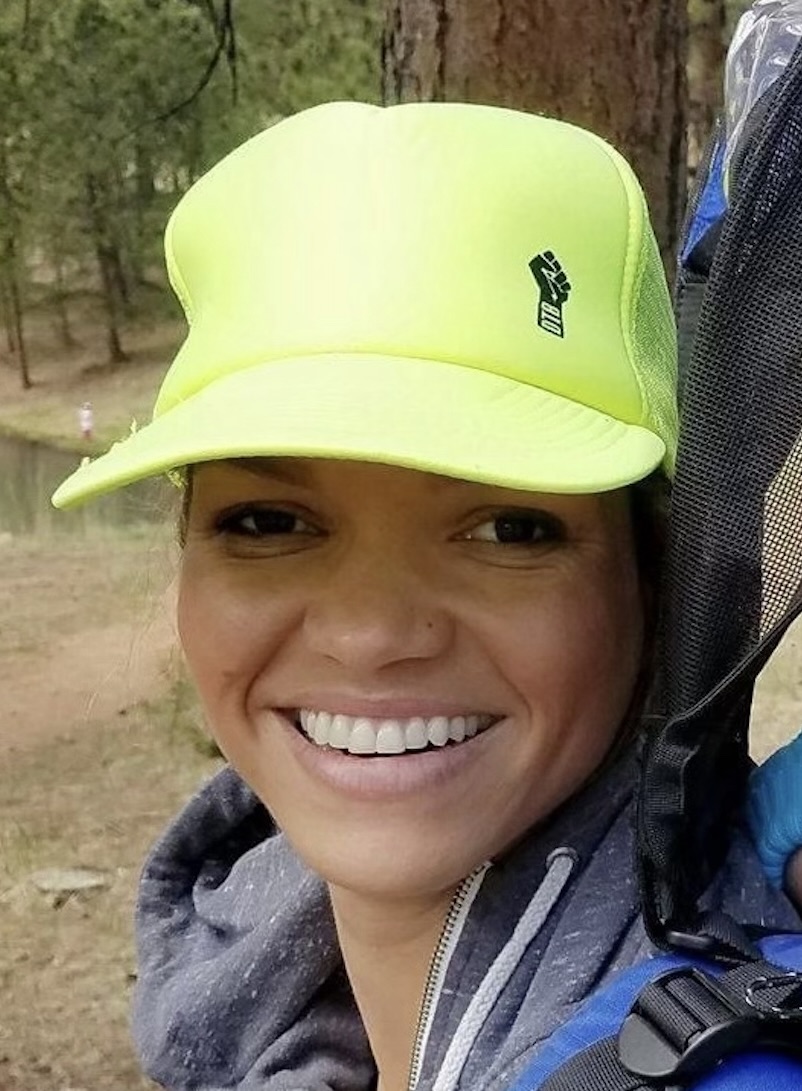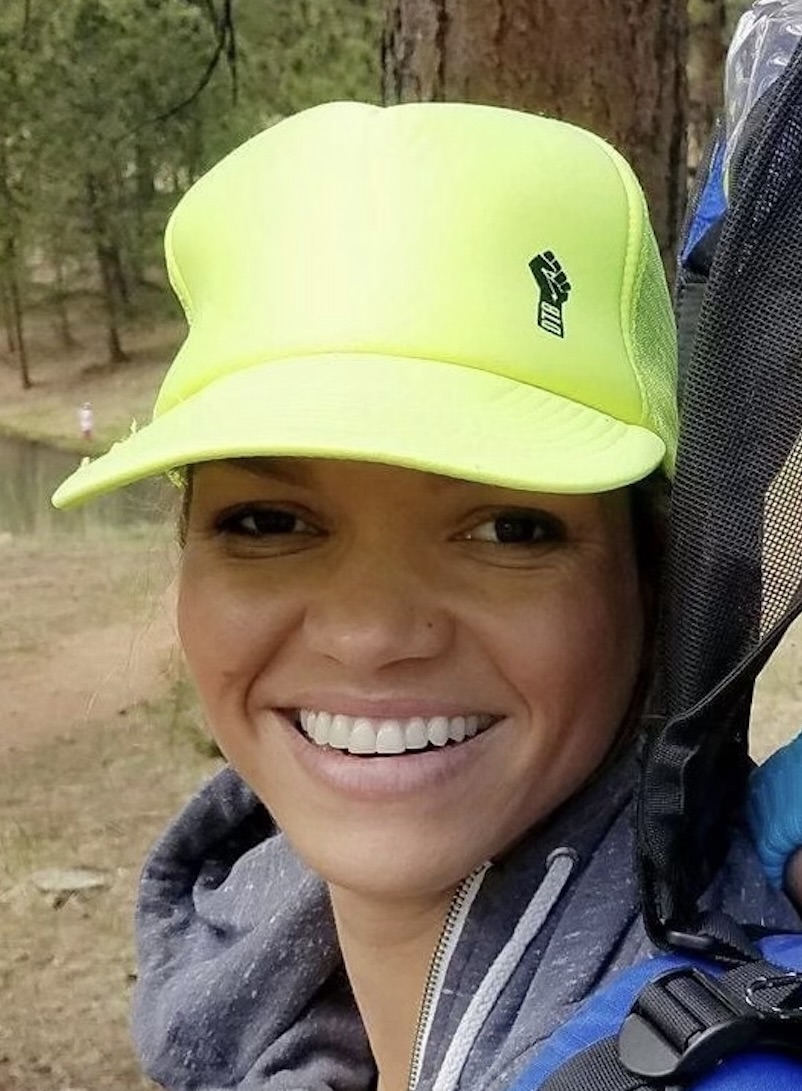 Enessa Janes (Arvada, CO)
Enessa Janes is an athletically gifted player with an intense competitive drive that pushed her to thrive under pressure. From 2003 through 2009, Enessa won 8 championships at the college, club, and Worlds levels. Throughout her ultimate career, she was a marquee player making impact plays on both sides of the disc.
Enessa started playing ultimate in college and quickly found success with Stanford Superfly. Enessa's 5-year college career included 4 finals appearances and 3 College National titles, culminating in back-to-back championships as the team's co-captain in 2005 and 2006. In club, Enessa won 4 National titles with Fury during her 5 years on the team, earning gold with the U.S. Women's National Team in 2008, and then moved to Colorado and joined Molly Brown for 2 seasons. She wrapped up her playing career in 2013, helping lead Showdown to its first semifinal appearance at Club Nationals. Enessa was also part of Downtown Brown, including playing at 2006 Potlatch on the DTB squad that was one of the first elite mixed teams of BIPOC ultimate players.
Enessa joined Fury in 2005 during the team's initial season playing horizontal stack; her skillset was critical for unlocking the offense's potential. Enessa's ability to get open 1-on-1 showcased her notable speed and hops, along with her elite athleticism and fierce determination, made her essentially unguardable in the middle of the ho stack. A true two-way player, Enessa's contributions on defense were second to none as a lock-down defender. Her greatest impact often happened away from the disc where she closed off whole parts of the field and denied top receivers from touching the disc. She was routinely matched against opponents' star players, allowing her team to put pressure elsewhere to generate turnovers. One of her greatest attributes was her mental toughness and resilience, which were on full display in Fury's legendary 2008 comeback, overcoming a 1-10 deficit to win a National Championship.
Enessa lives with her family and works in Arvada, CO.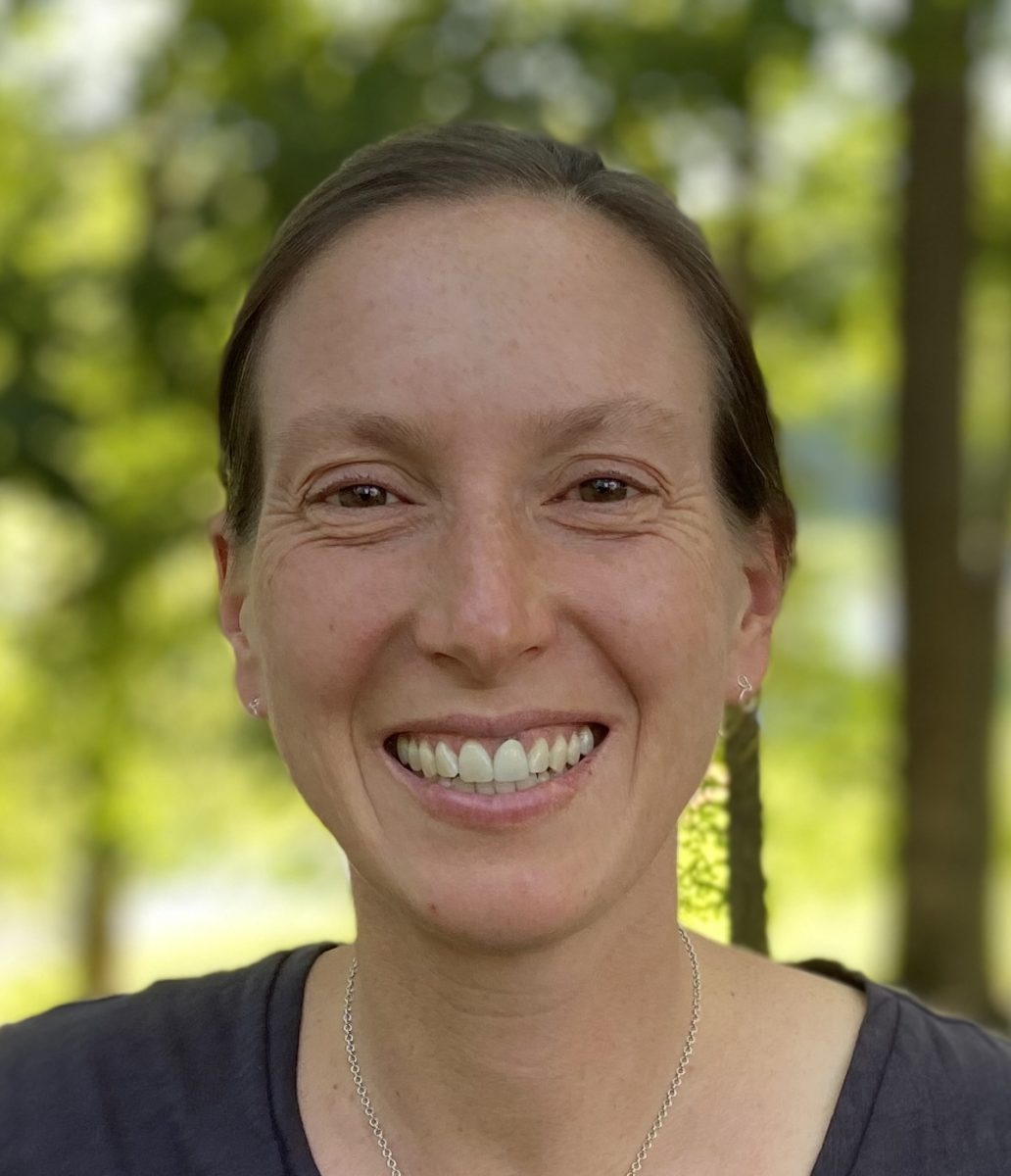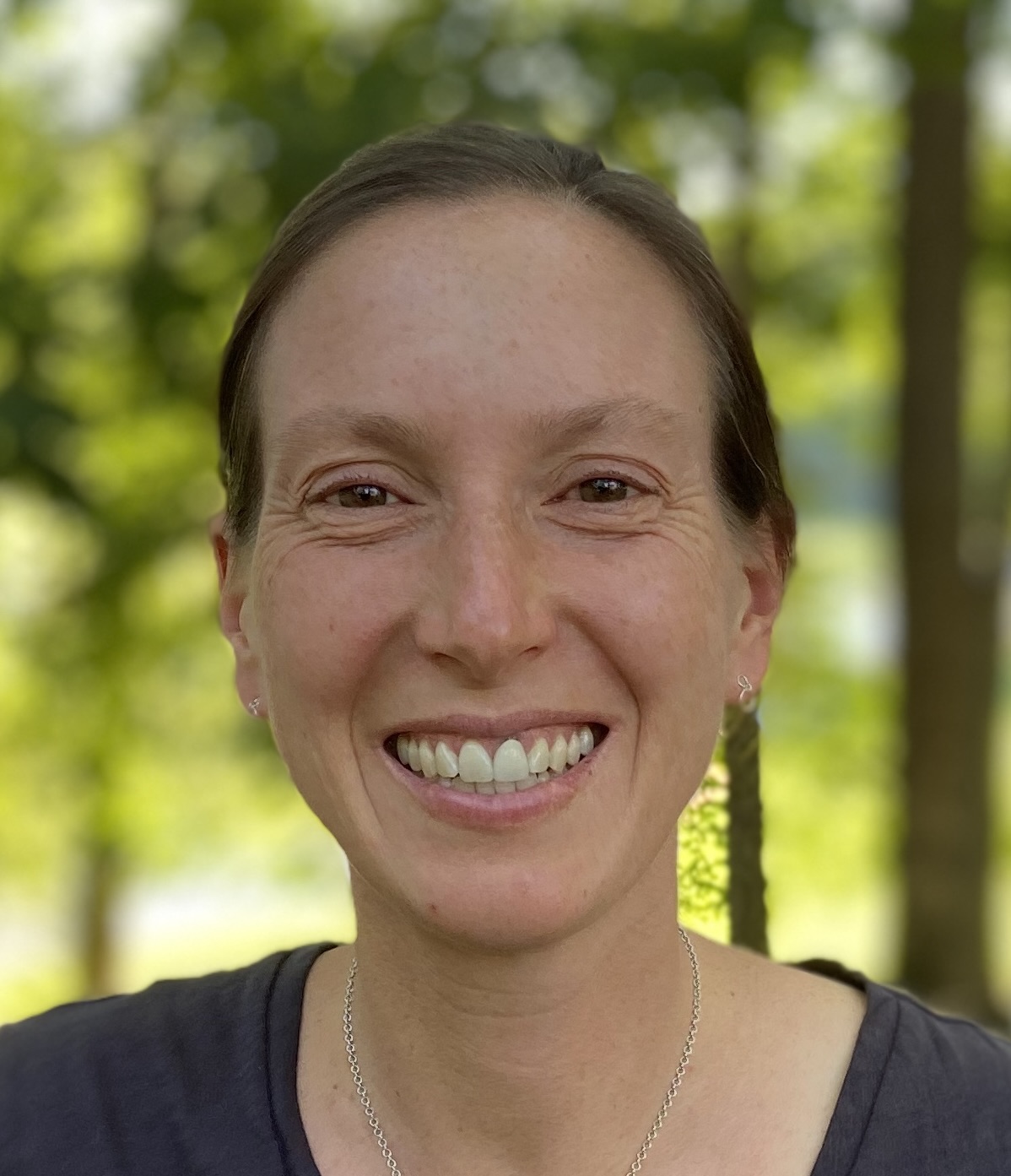 Kirsten Unfried Zalisk (Kirkland, WA)
Kirsten Unfried Zalisk was a silent assassin, always in the right place at the right time, seamlessly filling any role required with polish and poise. Playing on teams coast-to-coast, Kirsten made every squad better, winning 2 National titles and being selected for the 2005 World Games team.
In her senior year at Tufts, Kirsten traded varsity softball for ultimate and never looked back. In graduate school at UCSD, she helped the team make the semifinals for the first time in 2001. San Diego Safari was her first club ultimate team where she played for 3 years. Throughout her storied career, Kirsten also played with Fury, Ozone, Scandal, and Brute Squad. Over 11 years at club Nationals (2001 to 2014), she made it to the semis on 4 different teams and won it all ten years apart with Fury in 2003 and Scandal in 2013.
Kirsten played with gritty consistency as she excelled on both offense and defense as a cutter with perfect timing and zero turnovers. A quietly effective cutter, she relentlessly took apart defenses by being dangerous exactly where and when her team needed her. She had a grind-it-out mentality that helped her tirelessly push to win the long points in clutch moments. Her shut-down defensive skills led her to take on the toughest receiver match-ups. This adaptability, combined with her steadfast excellence, made her a coach's dream. Her humble leadership, tenacity, and flawless play set her apart as an invaluable teammate. Her calm demeanor served as the engine of her team's success and inspired those around her.
Kirsten also played at the Masters level with Safaritarians and Lame Duck and in the GM division with Furari, winning the GM championship in 2018, and competing in the GM finals with Elderflowers in 2023. Her induction into the Ultimate Hall of Fame not only celebrates her on field brilliance but also recognizes her personification of excellence, inspiration, and unwavering commitment to the team.
Off the field, Kirsten provides monitoring and evaluation support to global health programs. She lives in Kirkland, WA with her husband and two children.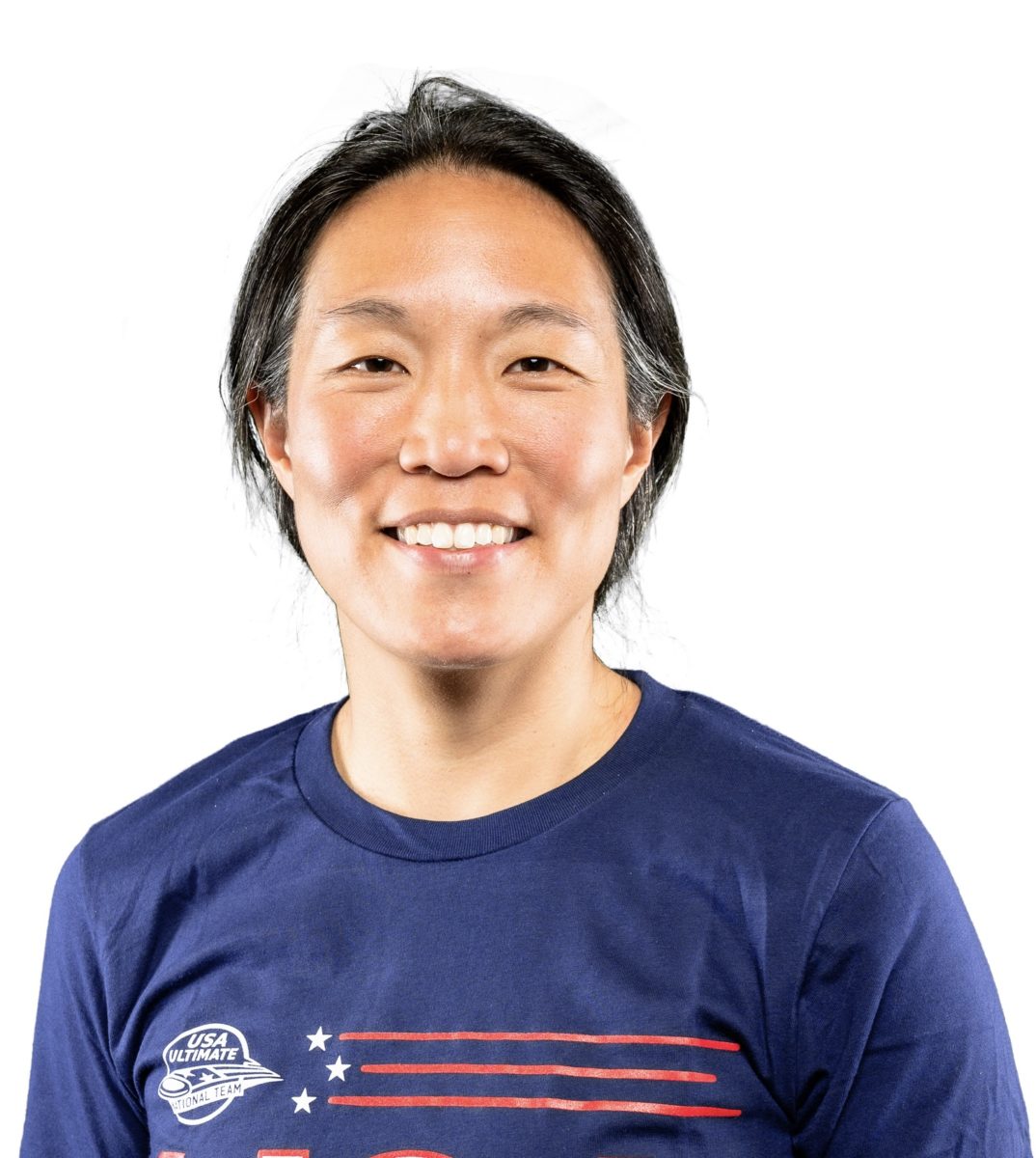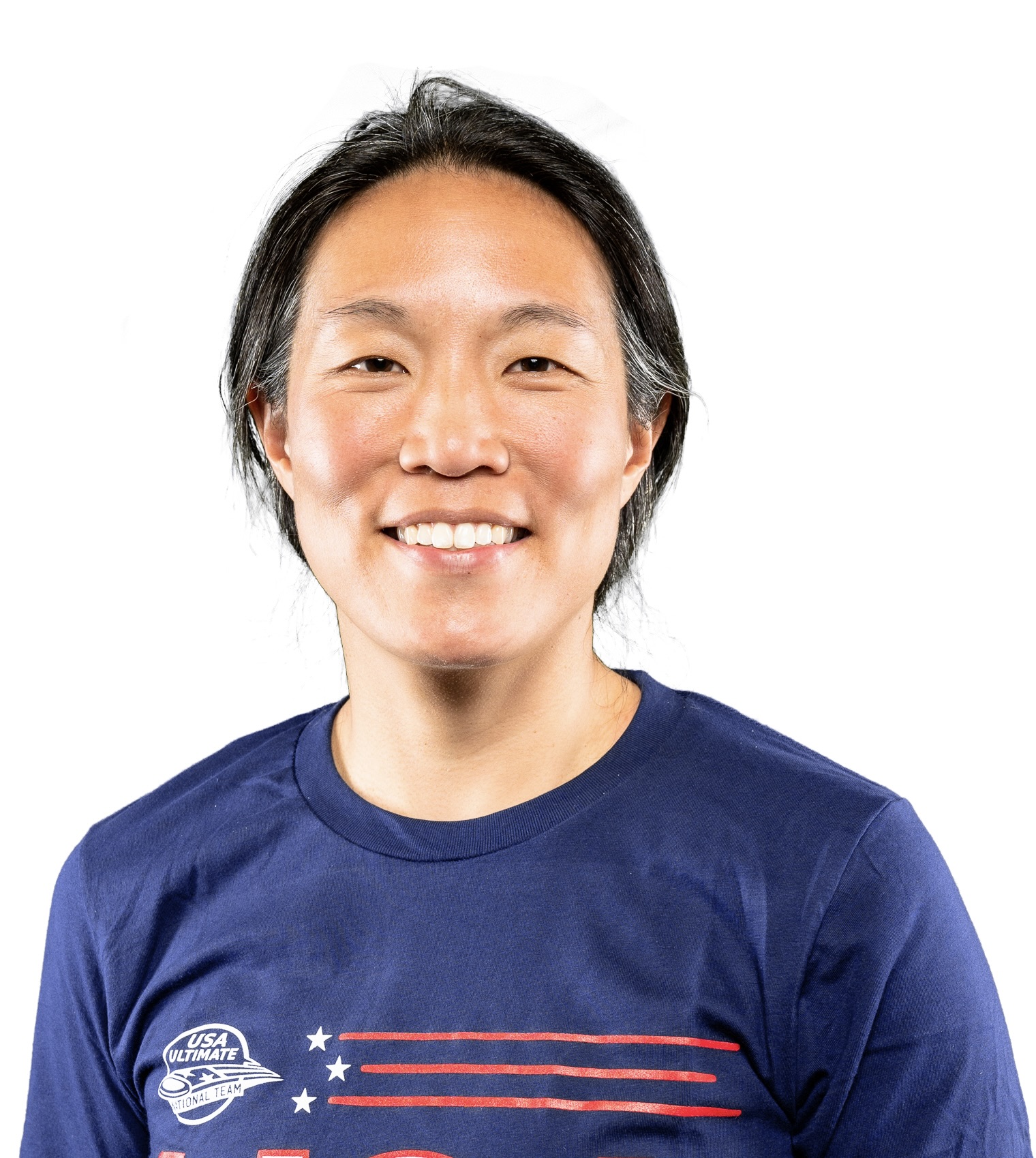 Nancy Sun (Oakland, CA)
Nancy Sun has left an indelible mark on the sport through her exceptional play and leadership. Known for her remarkable throwing skills and field sense, Nancy's versatility on both offense and defense set her apart. Her legacy of 8 National titles and 3 World titles underscores her dominance at the highest level of competition.
Nancy's first championship was at Junior Worlds in 2000. She went on to play for the Massachusetts Institute of Technology on sMITe and was selected as a captain her sophomore year where she led the team to the College Nationals semifinals and then finals for the first time in the school's history. Nancy was also a founding member of Brute Squad, playing for 6 years and helping to establish the program as a perennial contender. Nancy moved to the West Coast and joined Fury in 2008, instantly being a major contributor to the team's double peak winning WUGC and Nationals that year. Nancy's legacy with Fury continues into 2023, 16 years later, with 8 National titles and 2 Worlds gold medals. She captained Fury between 2009 and 2013 and was selected for the Kathy Pufahl Spirit Award in 2013.
Nancy's play has been characterized by strategic brilliance, making her a vital asset to every team she graced. Described as having "a coach's brain in a player's body," her ability to elevate her teammates both through her play and calm presence showcased her exemplary leadership. Nancy's throwing arsenal perfectly complemented her ability to know exactly where to move the disc for maximum impact. On defense, her field sense let her anticipate where the offense wanted to go next and her strategic mind helped identify which defensive sets were most likely to find success. Her remarkable journey through the elite ranks of ultimate speaks volumes of her character, dedication, and mastery of the game.
As a coach, Nancy has been selected for the US National Teams 4 times as an assistant coach and 4 times as a head coach; always coming home from Worlds with a gold medal. Outside of ultimate, Nancy is an accomplished engineer and entrepreneur who lives in Oakland, CA.
OPEN DIVISION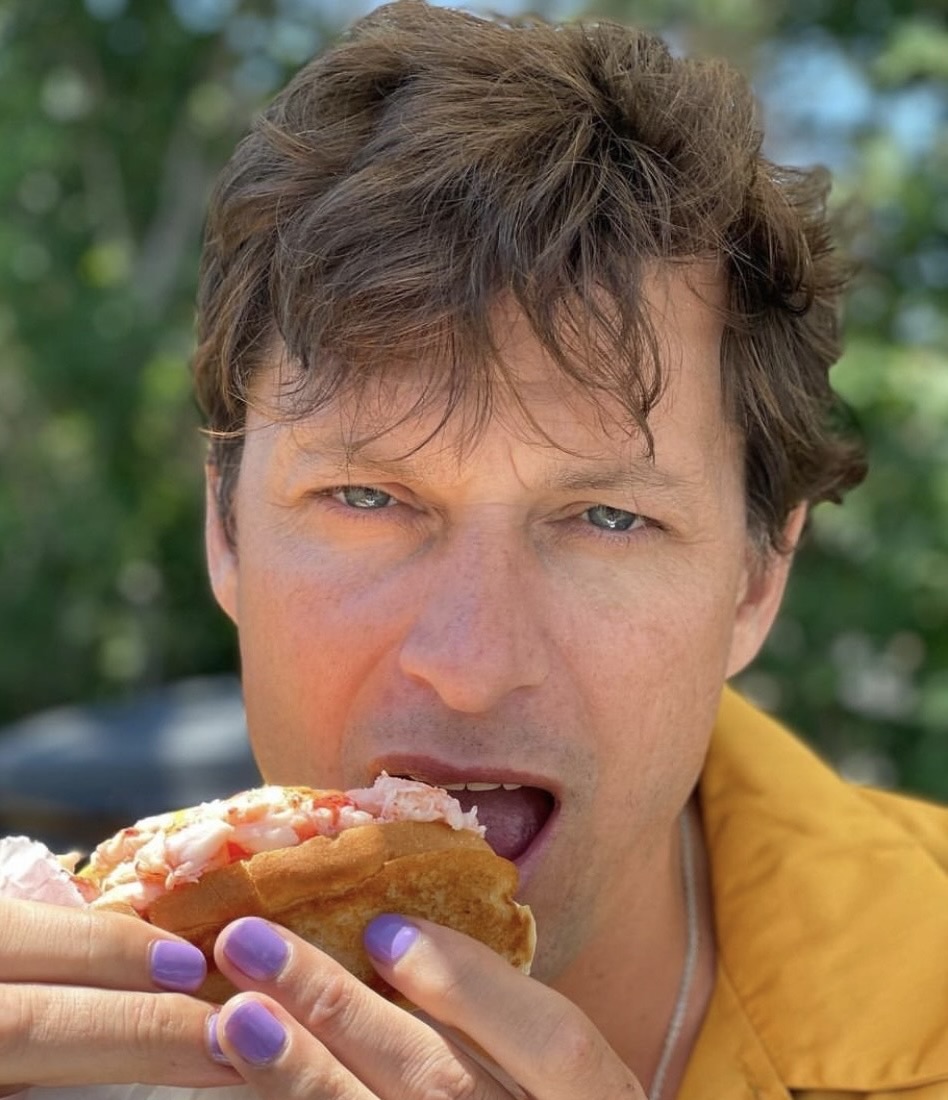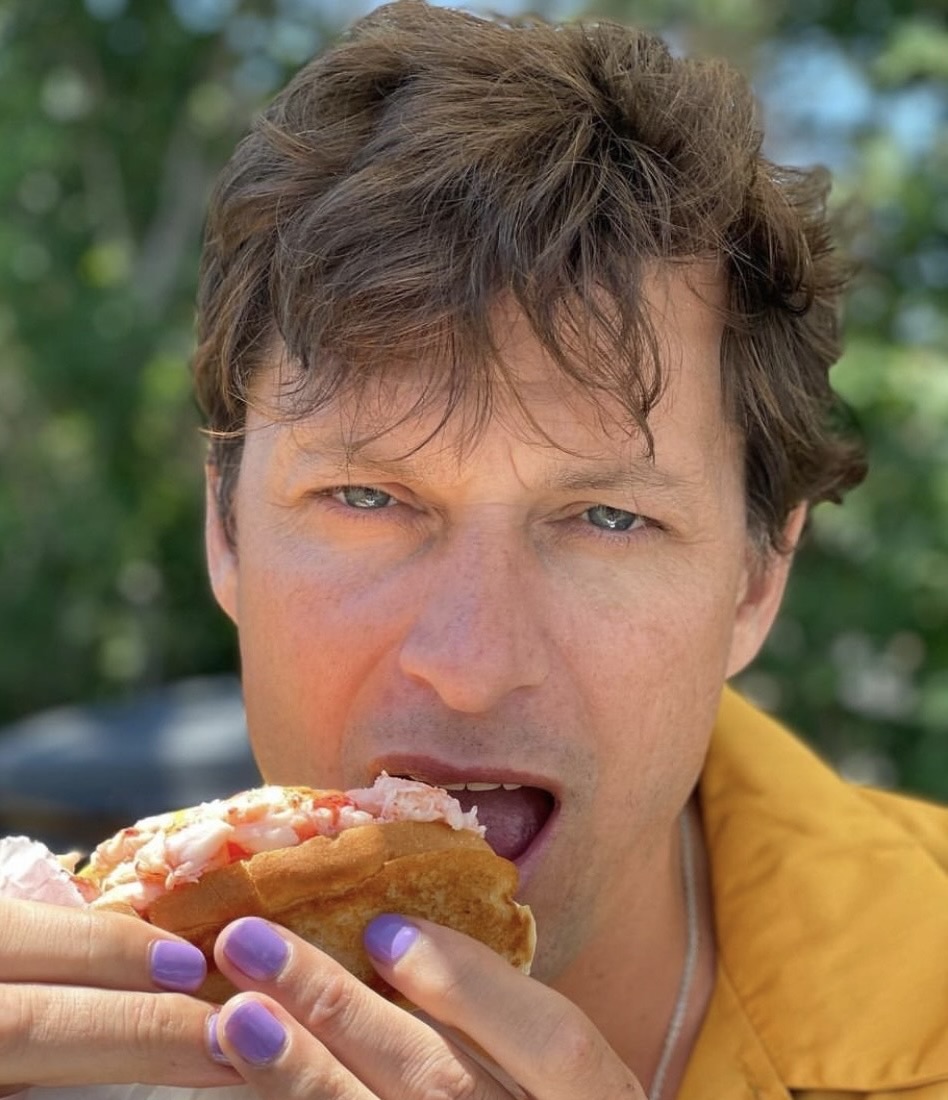 Beau Kittredge (NY, NY)
Beau Kittredge was a generational talent and one of the most well-known players in the history of the sport. His athleticism and ultimate IQ put him in a league of his own; many of his jaw-dropping athletic plays are legendary among generations of players. During Beau's career, he was easily the most dominant player on the field and a nightmare matchup for anyone assigned to cover him.
Beau's greatness stemmed from his devotion to both physical and mental preparation. While naturally physically imposing, he trained relentlessly and was athletically elite. He studied and prepared mentally; achieving the highest levels of field sense, spatial awareness, and timing. His speed and vertical jumping ability were essentially unmatched along with his effectiveness around the disc as most defenders worried about being beaten for big yards or an easy goal.
Despite being the most obvious threat on the field, and being constantly game-planned for, Beau was still the most dangerous player on the field. And if he wasn't churning up yards or beating defenders to the endzone, he was consuming defenders and creating space for teammates. In almost every game, Beau was worth at least a couple of easy goals, accelerating past his defenders to reach a top speed or air space that was unattainable by most. Defensively, Beau's goal was to recover possession of the disc; he would often bait throws to those he covered, then use his anticipation and athleticism to generate a block.
In 15 seasons, Beau's teams made the USAU Club finals a remarkable 10 times, winning 6 National Championships. He is also a 4-time World Champion and was selected to represent Team USA at the World Games on 3 occasions (most ever), winning gold each time. This resume of success is a testament to Beau's greatness and as further validation, he was a unanimous first ballot choice to join the Ultimate Hall of Fame.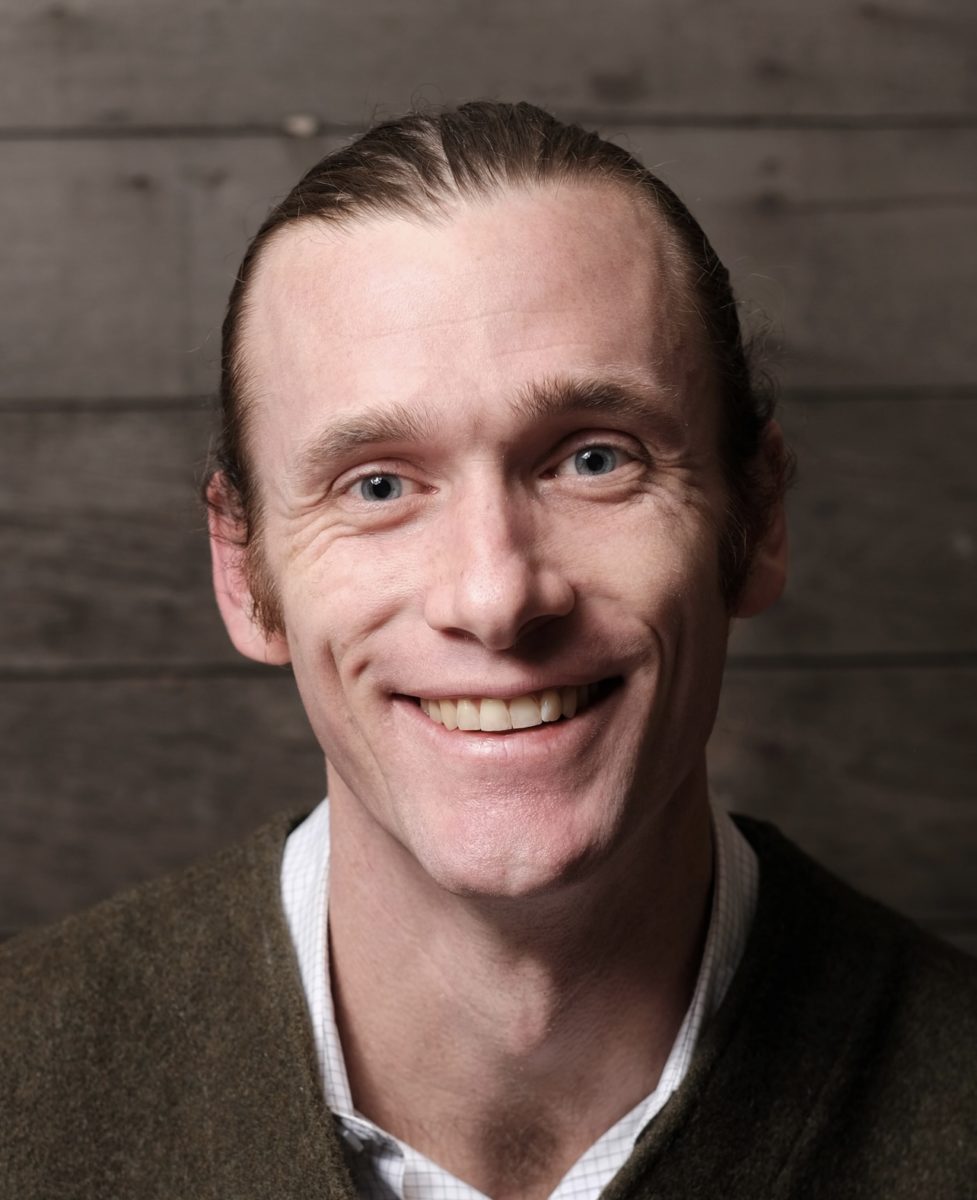 Chase Sparling-Beckley (Hood River, OR)
There are few players in the history of the sport with the combination of stature and grace on the field as Chase Sparling-Beckley. While Chase was often the biggest player on the field, he was also one of the most fluid. He was light on his feet, had incredible top speed, and the ability to launch himself up in the air or to full layout extension with relative ease. He cut with knife-like precision and with a throwing motion that was smooth and graceful.
As much as Chase had dominant physical skills, he was also known and appreciated for his leadership, humility, and team-first mentality. In the tensest of moments, Chase offered calmness through both his presence and counsel to teammates; he was a critical part of team culture. Yet this calmness did little to hide the fierce competitor underneath as Chase had a rare ability to simultaneously exude calm and play like a beast. He played a huge role as an offensive lane-cutter, chewing up yards, breaking the mark, and making consistently accurate continuation throws. He could beat you underneath with timed, slashing cuts, and was also huge in the air as a receiver. In addition to being an offensive star, Chase was also a universe point style defender with both shutdown and layout block ability and would cross over to play defense at critical points. In recognition of his exhibition of personal responsibility, integrity, and fairness combined with a high standard of playing ability, Chase received the Farricker Award in 2007
Chase was a winner. He was best known for being a key member of the Seattle Sockeye teams that won 3 USAU championships in 4 years from 2004-2007 and part of the 2005 gold-medal winning Team USA at the World Games. In addition, and quite uniquely, Chase has won national championships in high school (Moho 2000), college (Carleton 2001), Mixed (Axis of Cville 2009) and Masters (Voltron 2019). There are many teammates and opponents who view Chase as one of the most elite players of his generation for his combination of on-field abilities and calm, spirited demeanor.
In addition to winning on the field, among Chase's proudest ultimate moments was coaching the USA U20 teams in 2006 and 2012 as an assistant coach and as head coach in 2014 and 2016. The team won Gold at Devins, MA in 2006, Gold in Dublin, Ireland in 2012, Silver in Lecco, Italy in 2014, and another Gold in Wroclaw, Poland in 2016.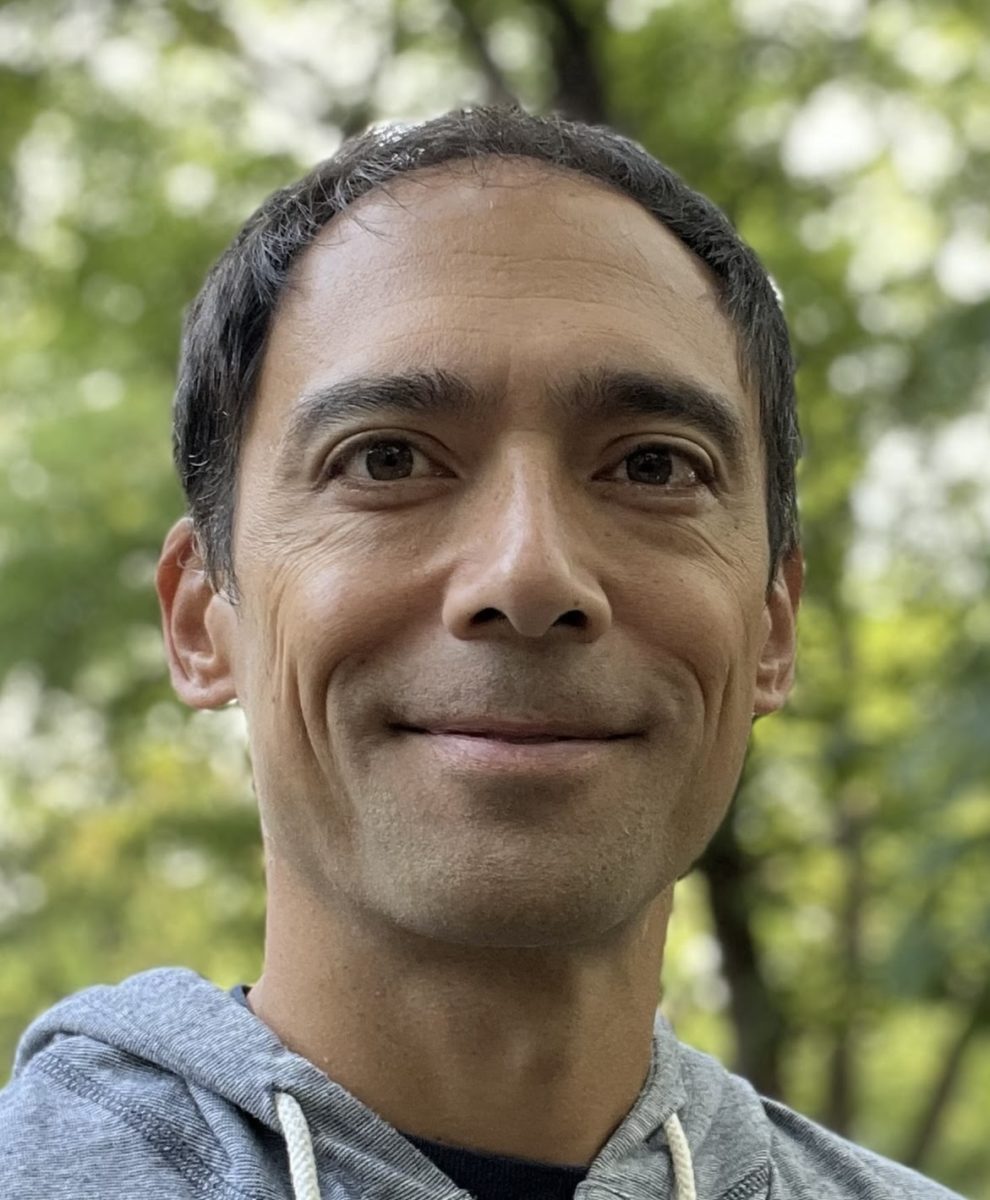 Jon Remucal (Madison, WI)
Jon Remucal was one of the most understated stars of his time. While not flashy or loud on the field, Jon possessed an all-around top-end skillset that made him truly elite. Multiple players have claimed that while some of their teammates perhaps had more star power and name recognition, it was Jon who was known and appreciated as one of the best players and often the best player on his teams. As evidence of the class of player Jon was, he was selected as one of the members of the 2009 Team USA gold-medal winning World Games squad, an honor most players do not achieve. He also played a critical role with the San Francisco Jam team that won USAU Nationals in 2008.
Jon was extremely versatile, able to fill multiple roles with equal effectiveness. He could start on either offense or defense and play as either a cutter or handler, depending on what the team needed. Offensively, Jon was an elite and consistent thrower who had all the throws including the most difficult reset throws under high pressure. He broke marks regularly and could also huck for goals. Although he was relied upon to make tough throws, his completion percentage across a tournament was better than most. In addition to this elite offensive skill set, Jon was also a lockdown defender who excelled as one of the shutdown stars of championship teams. He was both quick and fast and extremely cerebral; a combination that allowed him to cover almost anyone on the field. He could generate consistent shutdowns and timely blocks against the most elite offensive players.
Finally, in addition to his elite "Swiss Army Knife" skill set, Jon was an amazing teammate and spirited opponent. Quiet and humble, Jon dominated the field with consistent excellence and always elevated his teammates to achieve their highest level of play. He is universally respected as one of the superstar players of his time.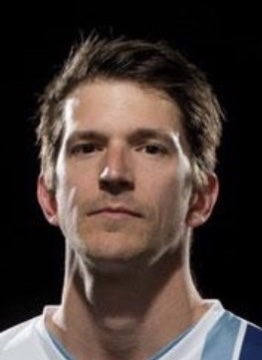 Josh Markette (Newton, MA)
Some players attain a level of play in their career that puts them among the elite. Some players are both dedicated and fortunate enough to play for a really long time. And in rare situations, a player has a really long career at a sustained elite level. Such is the case with Josh Markette aka Cricket.
Josh has been one of the best players in the Open Division for more than 2 decades. During that time, he had a run of 19 straight Open Nationals appearances; tied with the legendary Steve Mooney for the longest streak in the history of the sport. His teams had an incredible 8-year run of semi-finals or better from 2009-2016 and he is a two-time National Champion (2009 with Chain Lightning and 2016 with Ironside). On each of those teams, Cricket's contributions were critical to the team's success.
Through a combination of intelligence, exceptional throwing repertoire, and endless stamina, Josh has been an extremely versatile offensive star for his entire career. Some of his more unique throws earned the name "Crickshots" as a nod to the idea that only "Cricket" could produce them. Josh has been equally comfortable and effective quarterbacking the offense or cutting downfield in a hybrid role. He was very often the engine that drove the offense on both his Atlanta and Boston teams and was difficult to contain due to his multifaceted offensive skillset. Despite it being obvious that Josh was going to be around the disc a lot, attempts to limit his effectiveness were difficult due to his quickness, conditioning, and incredible field sense. And once he had the frisbee in his hands, he had an almost unmatched ability to distribute it with consistent accuracy.
In addition to being an exceptional player, Josh is also known for playing "the right way". He is both highly spirited and a great teammate; part of his longevity is due to his genuine love for playing. For a career that is almost unmatched in terms of excellence and has continued for over 2+ decades, Josh Markette is a deserving member of the Ultimate Hall of Fame.
MIXED DIVISION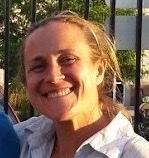 Kendra Frederick (Boise, ID)
A loyal teammate and fierce competitor, Kendra Frederick was as approachable and easy going off the field as she was unmatched on it; she was an absolute force in mixed ultimate for nearly fifteen years. Competing with a variety of teams throughout New England (Chinstrap, Slow White, District 5, and Metro North), Kendra was both a tenacious defender and relentless cutter who combined athleticism, endurance, and field sense in a devastating package.
As a defender, she consistently took the toughest downfield matchups, forcing opponents to have to look elsewhere as she guarded their most potent offensive options. On offense, Kendra was a relentless, ankle-breaking cutter who would turn defenders inside out and possessed impeccable timing for continuation, whether under, break-side, or deep. Her incredible hands made for a huge catching radius; she came down with nearly anything thrown her way. Her exceptional footwork, body control, positional awareness, and a complete lack of fear with her highlight producing layouts made her a reliable contributor on both sides of the disc. Kendra made the most of her height and natural athleticism through an intensity and seriousness in training that pushed herself to be the best. She was a strong leader on and off the field, whether serving as captain or setting the bar for focus and effort.
Wherever she played, success followed. Kendra competed in 4 National finals across 3 different teams between 2006 and 2016, along with 6 other appearances in the Mixed division at the National Championships. She also earned bronze at WUCC 2006 with Slow White and in the Women's Masters division with Loose Cannon.
In addition to her club contributions to the Mixed division, Kendra has always been a strong advocate for mixed competition locally. As a prominent club player, she set the standard in the Connecticut Ultimate Club's summer, fall, and winter leagues, mentoring newer players and leading by example with her hard work and worldly perspective. She served for five years on the board of Connecticut Ultimate and was a College Regional Coordinator in the Northeast for three seasons.
Kendra is a Data Scientist who lives in Boise, ID with her partner. She enjoys spending time outdoors hiking, running, biking, and playing disc golf.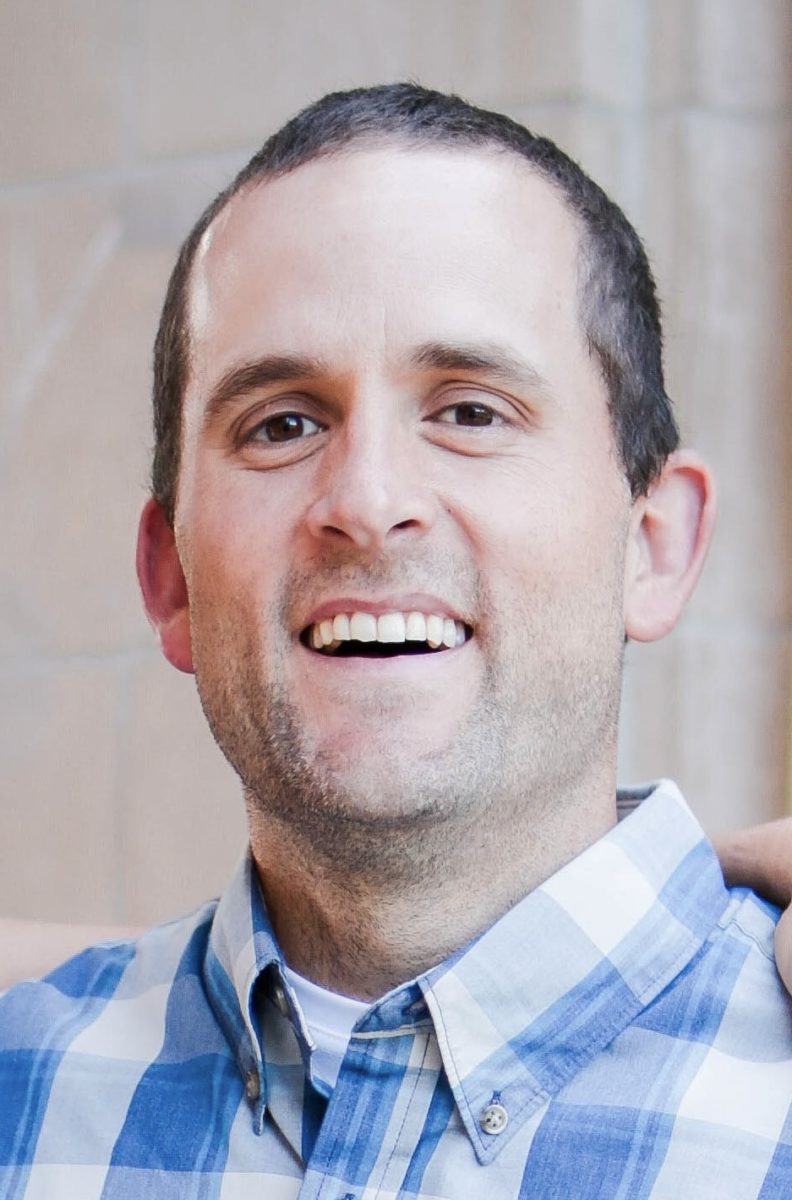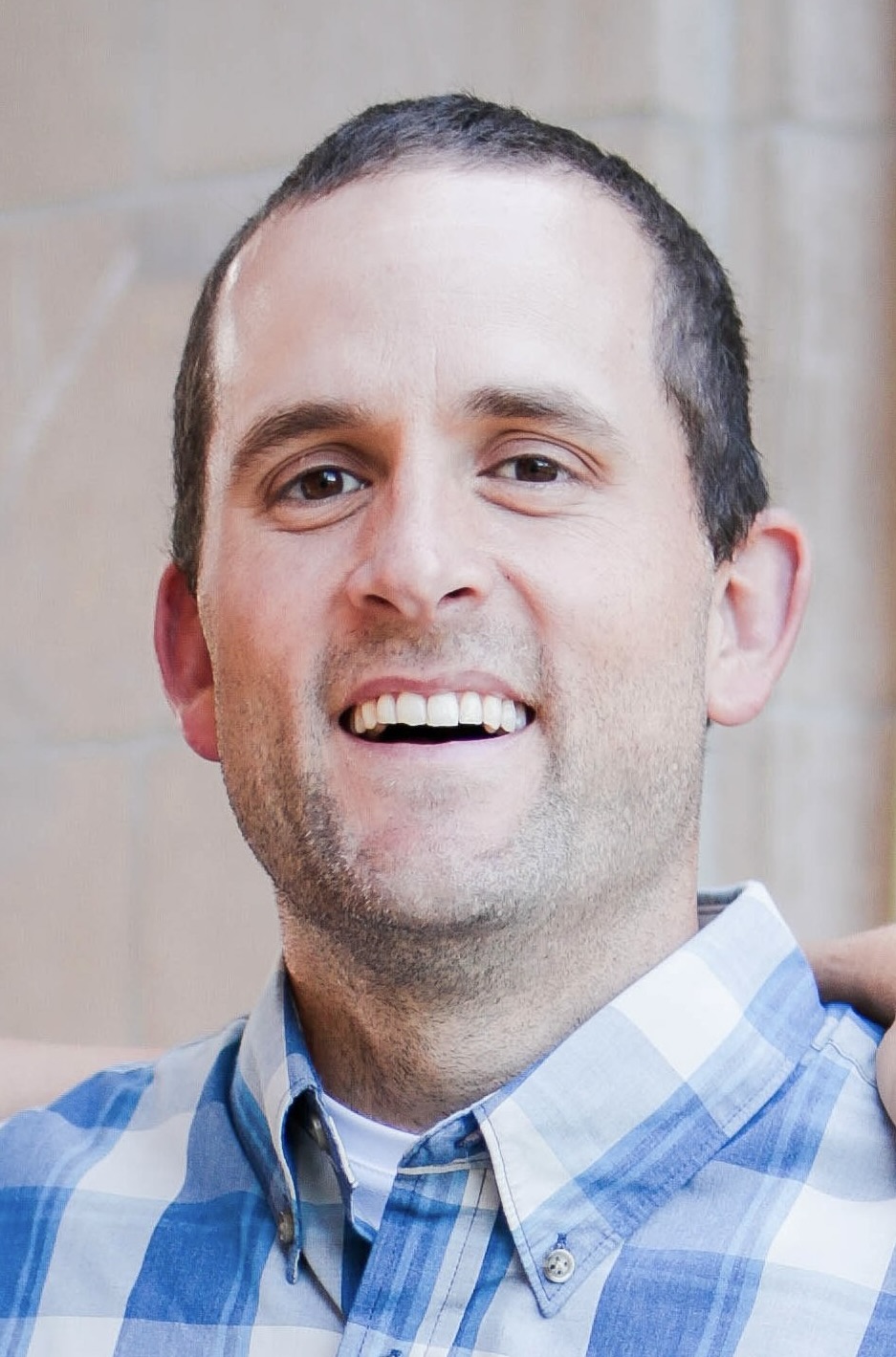 Kevin Seiler (Ames, IA)
After starting his ultimate career at Iowa State University, Kevin Seiler stuck around Ames after graduating and founded what would become one of the most successful mixed programs in the division's history; The Chad Larson Experience (CLX). Starting in 2004, he led his teams to 12 consecutive Nationals qualifications, reaching the semifinals in six of those appearances and never failing to make the quarterfinals in 10 Mixed Nationals. While he was never able to capture a domestic club title, Kevin led CLX to a gold medal at WUCC 2010 in Prague. He finally tasted USAU glory with 3 Men's Masters Championships as a part of Minneapolis Surly.
A gifted all-around player, Kevin was equally dangerous as a cutter downfield, chewing up huge yardage gainers and scoring loads of goals, and as a thrower finding targets in the endzone. Not only was he capable of delivering big hucks, his intuitive field sense and huge array of throws made him a devastating zone-breaker. During his peak, he took on the tough defensive assignments while playing most points for his teams. A true competitor, Kevin raised the level of his game in the biggest moments of late-game pressure situations. That intensity never compromised Kevin's spirit or respect for the game and his opponents; a respect that was returned by all who competed with and against him.
Kevin's impact on the field may pale in comparison to his impact off it. His leadership built and sustained a decades-spanning program in a part of the country not known for being an ultimate hotbed. Everything about his teams' strategy and identity revolved around his gravity; he led competitive, spirited teams through example. That example made him the defining figure of Midwest mixed ultimate for a decade and helped legitimize mixed as a full-career pursuit for top-level players; a legacy credited by many for seeding ongoing success throughout the region. Beyond his competitive career, he dedicated himself to supporting generations of players who followed him, including coaching the women's team at his alma mater for seven seasons.
Kevin continues to live in his hometown of Ames, IA with his wife – a long-time teammate on CLX – and their four children.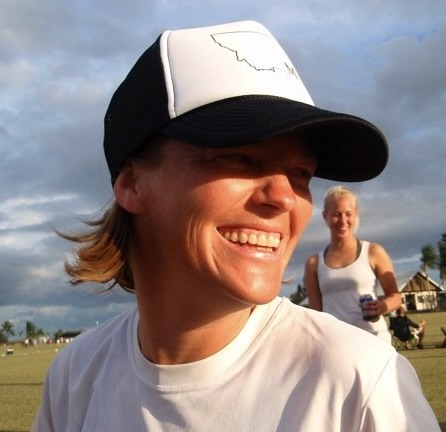 Mary Burke (McKinleyville, CA)
After spending much of the 1990s competing in the Women's division up to the national level in college with UCSB's Burning Skirts and club with Home Brood based out of the San Francisco bay area, Mary Burke transitioned to the Mixed division in 2001. She immediately impacted the division as a game-breaking handler and fantastic leader. Mary was in the leadership circle for Donner Party, a synergy-driven mountain team that won two National Championships and two World Championships in the early 2000s, before capturing additional titles with Montana-based Mental Toss Flycoons; Club gold in 2008 and WUCC bronze in 2010.
Mary was known as an absolutely ridiculous handler, possessing all the throws needed to break any zone including the lowest forehand release in the game. When not breaking the cup of a zone, she was able to throw to places on the field that defenders least expected. Whether it was striking long with a huck or lofting a dagger of a hammer on the break side, no receiver was out of range, no matter how fast or slow, tall or short, male matching or female matching. The quiver of throws Mary Burke possessed simply frustrated the competition and made her presence on the field impossible to game plan around.
Mary was a steady and dependable leader. She loved team building and celebrated the spirit of the game as a team ethic and within each player. Through her long and healthy playing career, Mary had many mentors who shared their skills of the craft. And in turn, Mary could draw upon these lessons to bring her best to any ultimate game, be it community pick-up, snowy drill laden practices, or universe point. Later as a coach for the Humboldt Hags as with during her competitive career, she conveyed confidence to the players around her to realize their greatness and they in turn elevated her game and joy of playing.
Today, Mary lives with her partner and son in McKinleyville, California where she works for a non-profit conservation organization.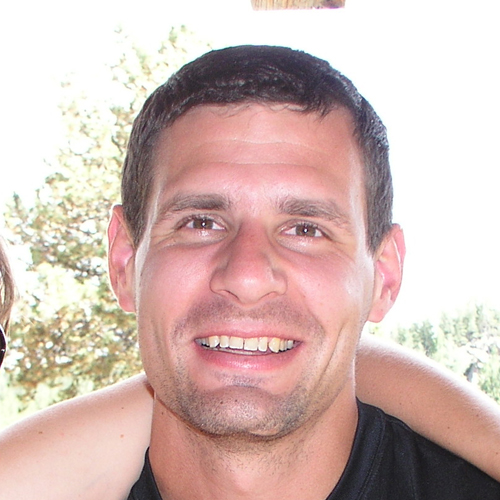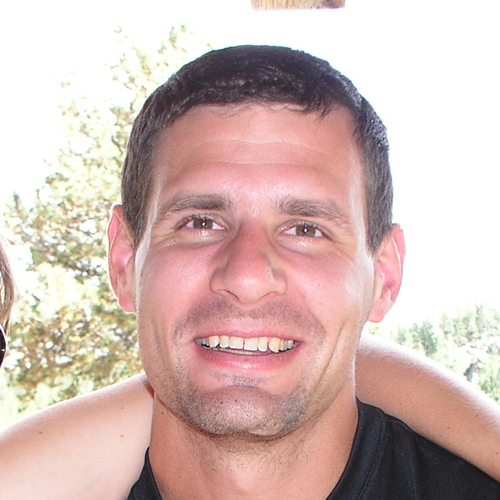 Tyler Grant (San Francisco, CA)
In a young Mixed division trying hard to earn the respect of the entire ultimate community, Tyler Grant broke the mold of players from the Open division moonlighting as mixed players. Capable of dominating in any division, Tyler played twice as many Mixed club seasons as Open seasons, seamlessly transitioning between the two throughout his career – and winning championships the whole way.
The three most consistent descriptions of Tyler Grant as a player center around his athleticism, his determination, and his success. Tyler brought to the mixed game a physicality that simply couldn't be matched; he was bigger, faster, and stronger than most players on the field and used it to blow by opponents on both offense and defense. His position varied over the years from an unstoppable cutter, a threatening defender, to a crafty handler, and he was invariably on the field at critical moments. At his peak, he was known as almost impossible to cover, and did so with a temperament and spirit to gain and keep the respect of his peers. His natural tenacity was infectious, and helped his entire team believe that success was always possible with the right focus. Tyler dove deep into team strategy and was dedicated to helping his teammates improve with each game they played throughout the years, both as a player and as a coach.
As a result, his teams won. A lot. He owns 3 Mixed division club gold medals from his time with Mischief and Blackbird in 2006, 2011, and 2012. He helped the now stalwart Open division program, Revolver, to both their first USAU and WUCC titles in 2010. He won on the beach at the national and international levels, and has continued winning in Masters divisions on grass and on the beach. All told, Tyler has won 10 gold medals, 7 of which came from Mixed division play.
Whether for his speed, vertical, field sense, intensity, or successes, if you played high level mixed club between 2006 and 2016, you knew Tyler Grant.
Tyler lives in the San Francisco Bay Area with his wife and two children, working as a software engineer and enjoying trail runs and biking when he can find the time.
The Ultimate Hall of Fame invites the ultimate community to join us in celebrating these inductees and their fellow Hall members and ultimate alumni in San Diego from October 19-22, 2023. Watch for event registration information available by September 1st!
Suzanne Fields (Chair, Hall of Fame Vetting Committee) – Hall of Fame Inaugural Class of '04
Jeff Cruickshank (Open Peer Co-lead – Hall of Fame Class of '17
Bart Watson (Open Peer Co-lead) – Hall of Fame Class of '22
Jim Parinella (Open Peer Co-lead) – Hall of Fame Class of '14
Dominique Fontenette – (Women's Peer Co-lead) – Hall of Fame Class of '18
Katey Forth – (Women's Peer Co-lead) Hall of Fame Class of '21
Miranda Roth Knowles – (Women's Division Peer Co-lead) – Hall of Fame Class of '22
Pam Kraus (Mixed Division Task Force Co-lead) – Hall of Fame Class of '17
Emily Smith-Wilson (Mixed Division Task Force Co-lead) – Hall of Fame Class of '22
Scotty Conway (Mixed Division Task Force Co-lead) – Hall of Fame Class of '22
Jennifer JD Donnelly (Contributor Co-lead) – Hall of Fame Class of '21
Joe Seidler (Contributor Co-lead) – Hall of Fame Class of '22
Gwen Ambler – (Vetting Committee advisor) – Hall of Fame Class of '21
Dave Blau – (President, Ultimate Hall of Fame Board of Directors) – Hall of Fame Class of '17