Class of 2022
Scotty Conway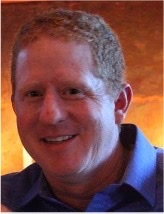 Scotty Conway
Hometown: Incline Village, NV
Born: April 23, 1976 (Age 47)
Scott Conway (aka Scotty Rocket) began playing competitive ultimate in the late 1990's with the Colorado State University's men's team. After moving to Truckee, CA in the Spring of 2000, Scotty captained a newly formed Mixed team, Donner Party (2001 to 2004), that won two National Championships (2002 & 2003), two World Championships (2002 WUCC & 2004 WUGC), and he was selected as an alternate for Team USA for World Games 2005.
As a small-market team from the North Lake Tahoe area, Donner Party measured success by team cohesion and the synergy that it generated. This would often translate to victory, but never at the expense of the "ain't no party like a Donner Party" ethos. After Donner Party, Scotty continued competing in the Open and Masters divisions as well as Mixed, where he had the good fortune to play with Missoula's Mental Toss Flycoons, adding another Mixed National Championship in 2008.
Scotty has been described as a master strategist of Mixed ultimate; a student of the game and of his teammates. As a natural leader, Scotty was able to coalesce a wide range of personalities and skills into several successful teams by cultivating and applying each individuals' strengths in unique game plans.
While always the consummate team player, Scotty's stature and athleticism on the field of play was demonstrated by huge plays and scores at crucial moments in the biggest games. Described as both lightning quick and smart, this talent combination was hard to stop. A player's player who brought out the best in teammates and competitors alike; he showcased both the athleticism and the spirit of ultimate.
Scotty remains close to the shores of Tahoe, currently residing in Incline Village, NV with his wife and four children. After two decades of forestry and firefighting with the United States Forest Service, in 2019, he co-founded a climate technology company, Vibrant Planet, with goals of making our nation's forests more resilient and communities more defensible to wildfire and the effects of climate change.