Class of 2023
Tyler Grant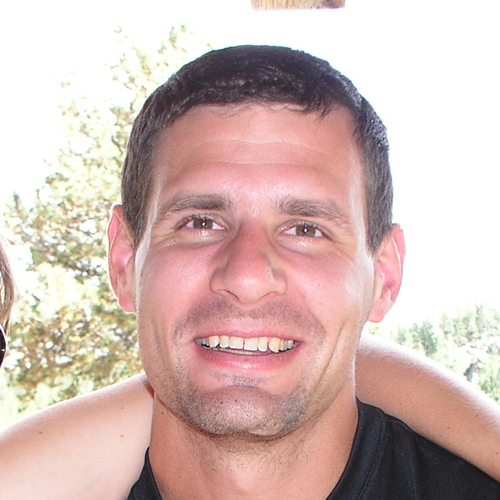 Tyler Grant
Hometown: San Francisco, CA
In a young Mixed division trying hard to earn the respect of the entire ultimate community, Tyler Grant broke the mold of players from the Open division moonlighting as mixed players. Capable of dominating in any division, Tyler played twice as many Mixed club seasons as Open seasons, seamlessly transitioning between the two throughout his career – and winning championships the whole way. 
The three most consistent descriptions of Tyler Grant as a player center around his athleticism, his determination, and his success. Tyler brought to the mixed game a physicality that simply couldn't be matched; he was bigger, faster, and stronger than most players on the field and used it to blow by opponents on both offense and defense. His position varied over the years from an unstoppable cutter, a threatening defender, to a crafty handler, and he was invariably on the field at critical moments. At his peak, he was known as almost impossible to cover, and did so with a temperament and spirit to gain and keep the respect of his peers. His natural tenacity was infectious, and helped his entire team believe that success was always possible with the right focus. Tyler dove deep into team strategy and was dedicated to helping his teammates improve with  each game they played, both a player throughout the years and as a coach. 
As a result, his teams won. A lot. He owns 3 Mixed division club gold medals from his time with Mischief and Blackbird in 2006, 2011, and 2012. He helped the now stalwart Open division program, Revolver, to both their first USAU and WUCC titles in 2010. He won on the beach at the national and international level, and has continued winning in Masters divisions on grass and on the beach. All told, Tyler has won 10 gold medals, 7 of which came from Mixed division play.
Whether for his speed, vertical, field sense, intensity, or successes, if you played high level mixed club between 2006 and 2016, you knew Tyler Grant. 
Tyler lives in the San Francisco Bay Area with his wife and two children, working as a software engineer and enjoying trail runs and biking when he can find the time.