Class of 2021
Katharine Forth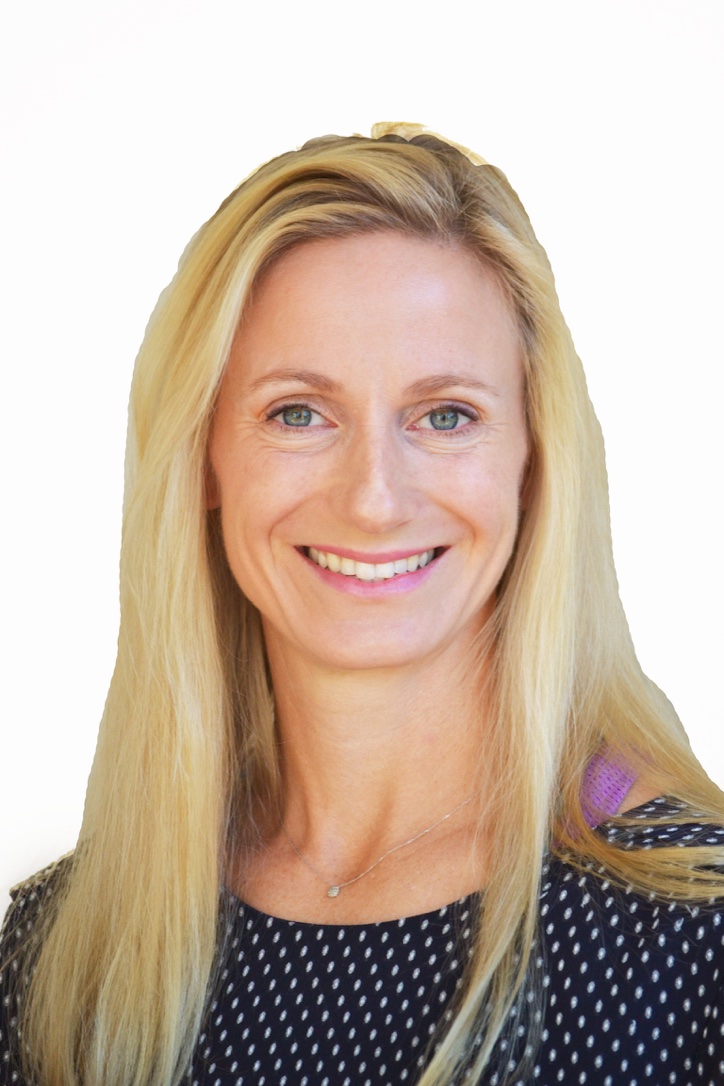 Katharine Forth
Born: August 15, 1975 (Age 48)
World Championships
1x World Runner Up (2015)
For the better part of two decades, Katey Forth has been one of the top competitors in the Women's division. As a complete offensive player, with exceptional hucking skill, ability to get open in the biggest moments, and effective strike cutting, Katey is a classic "pick your poison" player. She's smart, she's fast, she'll beat you deep, she'll gain the yards under, she'll throw the big shots for goals, she'll burn you up the line with her quickness, she'll shut you down with her mark, and she'll D you all over the field. This exceptional talent was apparent from the beginning of her career as she was hand-picked to join a team for World Clubs in her first year of playing in 1995, making a strong international impact right away. Katey creates match-up problems all over and is someone for whom your team absolutely has to make big strategic and match-up plans. And, even if you think you've got the perfect coverage, she will find a way to beat it. Now, at age 46, her speed, quickness, and playmaking ability continue to be on display in the Women's division; she has figured out how to grow, adapt, and continue performing at the highest level over the years.
Katey has unwavering confidence as a competitor and has displayed her skills across many teams including DC Scandal, TX Showdown, Houston Zanzara, London Bliss, NoTsuOh, the European All-Star Tour Team (Eurostars), Team Great Britain, Team USA, and with Austin Torch in the PUL from 2018 to 2021.
Katey competed at Club Nationals in the Women's division from 2001 through 2019, reaching semis or quarters in 8 of those 16 years, and achieved a second-place finish in 2019 with iRot in the Women's masters division. Internationally, she's competed in 14 World championships, including Team USA's Women's division in 2016 at age 41 with 2 children, the World Games with Great Britain in 2009, and has dominated Beach at Paganello with 8 golds, 2 silvers, and 2 bronze, along with strong World Beach performances with 3 bronzes.
Contributions & Service
2003:

University of Texas, TUFF trainer

2004-2005:

Founded Zanzara and captained in 2005

2003 & 2004:

Coach, Rice University women's team

2005:

Coach, Texas A&M - to their first college Nationals

2006-2017:

Co-founded Showdown, captain in 2006, 2013, 2014, 2016, and 2017

2015-2019:

NoTsuOh captain
Championship Tournaments
U.S. National Championships
World Championships
Year
Tournament
Team
Placement
2017
WCBU

Royan, France

Great Britain National Team

Club Mixed

3rd
2016
WUGC

London, United Kingdom

US National Team

Club Women

1st
2015
WCBU

Dubai, United Arab Emirates

Great Britain National Team

Club Mixed

3rd
2015
Pan American Ultimate Championships (PAUC)

Puerto Morelos, Quintana Roo, Mexico

Doubledown

Club Mixed

2nd
2014
WUCC

Lecco, Italy

Texas Showdown

Club Women

Semifinals
2012
WUGC

Sakai, Japan

Great Britain National Team

Club Women

Quarterfinals
2011
WCBU

Ligano Sabbiadoro, Italy

Great Britain National Team

Club Mixed

3rd
2009
World Games

Kaohshing City, Chinese Taipei

Great Britain National Team

Club Mixed

Pool Play
2008
WUGC

Vancouver, BC, Canada

Great Britain National Team

Club Women

Quarterfinals
2006
WUCC

Perth, Australia

London Bliss

Club Women

Pool Play
2004
WUGC

Turku, Finland

Great Britain National Team

Club Women

Quarterfinals
2002
WUCC

Honolulu, Hawaii

London Bliss

Club Women

Pool Play
2000
WUGC

Heilbronn, Germany

Great Britain National Team

Club Women

Quarterfinals
1999
WUCC

St. Andrews, Scotland

London Bliss

Club Women

Quarterfinals
1997
WUCC

Vancouver, BC, Canada

Red Lights

Club Women

Semifinals
1996
WUGC

Jonkoping, Sweden

Great Britain National Team

Club Mixed

Quarterfinals
1995
WUCC

Millfield, UK

London Bliss

Club Women

Quarterfinals
Interview
Tell us about your life outside of disc.
I emigrated to the United States at the age of 10 and returned to England at 16 years of age to complete school and University (Bachelor and Master degrees). In 2000, I moved to Houston, Texas for a PhD in Human Neurophysiology for spaceflight and continued on as a NASA post-doctoral fellow. I co-invented technology at NASA for astronauts on the moon; that technology has been spun out as a medical device at ZIBRIO where I am the CEO.
Along the way, I married Sean McCall, founder of Doublewide and Team USA Beach team manager/captain. We have 2 children; Oliver (born in 2008) and Arabella (born in 2011).
One of our favorite things to do is to play 2 on 2 family beach frisbee and support each other in our athletic and other pursuits.
What position(s) (e.g., handler, deep cutter, middle middle) did you usually play?
I refer to myself as a handler deep. My game is all about yard gaining plays, whether it is through cutting, hucking or both.
Please describe your major accomplishments - both as a teammate and individual?
Individually:
o Playing in 16 world championships, each of them different, unique and an accomplishment
o Playing for Team USA women's division at 41 years of age with 2 children and finally playing with all of the top athletes I had been matching up against for years
o Competing at the World Games in 2009 at 34 years of age with one child.
o Beach dominance at Paganello (7 gold, 3 silver, 3 bronze), and strong world beach performances (3x Bronze)
o Awarded the MVP for a Men's Regional Final (UK, playing for Headrush ~1998)
o 1994 – A couple of months into my rookie year, I was invited to play for Bliss and go to WUCC by Diana Flores (previously of New York ultimate) after we matched up in a game.
Teammate
o These highs were incredible, but so too was growing and nurturing Zanzara and Showdown to Nationals, pre-quarters (Zanzara), semis (Showdown). Zanzara started with college players and a handful of experienced players. My role was to teach and guide their careers to elite ultimate, and finally qualifying for Nationals was a turning point for many teammates. Zanzara merged with Austin players to form Showdown and the mentorship continued.
Please explain why you stood out among the elite players of your time. What was it that you did
best or were known for?
A true triple threat (cutting-in, cutting-out, throwing), opposing coaches and players have said I am a nightmare cover and the most difficult match up. Including having a very big catching range, aerial dominance, and versatile and creative throws across the full length of the field.
At a Team USA practice, we were frozen in our mid-flow positions in an intrasquad game. My defender had to step off the field with an injury. Coach Matty Tsang called for someone to come and defend. My teammate eagerly ran onto the field looking for where they should go, realized it was to defend me, turned around and ran back to the sideline saying someone else can cover Katey.
My style of play punishes defenders with quick, explosive and opportunistic movements, highlighted by sharp direction changes and acceleration. This combination often results in my being so wide open that people think no one is covering me or that my defender has switched off.
On the defensive side, I can shut down handlers, primary cutters and deeps. My athleticism enables me to cover the full continuum of ultimate player; from small, quick, direction changing players to tall rangy, deep players.
What role did you play on the best (or most overachieving team) that you played on?
Primary cutter is the role I play the best. The reason I was such a difficult match-up is that I could gain lots of yards with my cutting and end the point with just 1 throw.
When a defensive stop was needed, I was often on the high output opponent. Also, I excelled in zone/poach defense sets.
What year was the peak of your career? During which years were you competing as the top
player/highest achieving athlete on your team? If you continued playing after your peak years,
how did your role change? In what year did you stop playing at the top competitive level?
1999-2020: While my international career started at the 1995 World Club Championships as a high contributing scorer/defender, I think 1997 Worlds was a transformative year reaching the semifinals as a cutter. By the 1999 Worlds, my game had rounded out and my throwing skill was as equally threatening as my cutting.
The versatility of my strengths means that I can play any position and adjust to what a team needs. My speed has not dropped and, as of the 2020 season (pre-covid), I continued to be one of the fastest, if not the fastest player on any team. I still have top players (now 20+ years my junior) switching off me in defeat.
Why do you believe you are worthy of being inducted into the Ultimate Hall of Fame?
Many hall of famers have reached dominance, many have longevity; the longevity of my dominance is only matched by Dom Fontenette.
I have been able to physically dominate in the women's division for 20+ years. Whenever athleticism has been tested (speed, vertical jump, agility, etc.), I come out in the top of the team, including National teams and some Men's teams.
I have played and dominated through generations of greats, from Women on the Verge to Godiva to Fury and Brute Squad. From cotton T-shirts to sublimated jerseys and pro teams and from the printed UPA newsletter to Instagram highlight reels. Throughout this time, my versatility means I am "a playmaker from any position on the field" (source: AUDL YouTube Channel), dominating in women and mixed on both grass and sand surfaces. This dominance is reflected by the fact that only 2 female players have played for USA and another country and they are Alex Snyder and Katey Forth (source:Reddit).
Describe other significant team and tournament involvement, including professional-level ultimate
play, if applicable (year, team with which candidate played, event(s), final placing):
World Beach cup: Paganello (1999-2014, competed 13 times): 7 Gold, 3 Silver, 3 Bronze
Bliss – 6x British National champions.
At PAUC in 2015, I played Mixed with Doubledown from Austin, Texas and won Silver.
Eurostars Tour in 2017 and 2018
Austin Torch in the Premier Ultimate League in 2018 and 2019 with the 2020 season cancelled due to covid-19.
Organized and coached numerous clinics (in Texas, Paganello youth clinic, Eurostars youth clinic) and guest coach many club teams.
Founded 2 women's division teams (Houston Zanzara and Texas Showdown) and grew them both to Nationals caliber competition and for one a Worlds semi placement (Showdown). Of the 16 years competing in the club women's division, I captained for 10 of those years.
Katharine "Katey"'s Teammates