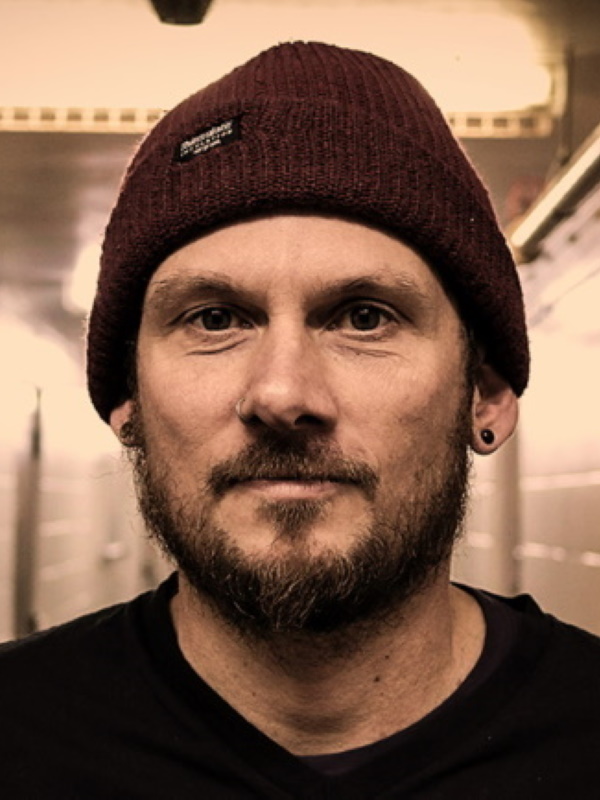 Mike Grant
Hometown: Victoria, B.C., Canada
Born: July 5, 1977 (Age 46)
U.S. National Championships
3x U.S. Club Champion (2002, 2003, 2005)
1x U.S. Club Runner Up (2006)
World Championships
5x World Champion (1998, 2001, 2004, 2008, 2012)
Mike Grant is on the short list for consideration as the best player in the sport during the '00s. Whether with the disc in his hand, cutting, a goal scoring threat, on defense or motivating his teammates, all of these combined to make "MG" the most dangerous player on the field. Mike's drive to continuously make himself stronger in all facets of the game, and frequent big plays, inspired his teammates to believe that anything was possible while forcing opponents to elevate their game as well. The consummate teammate, Mike always put the team first and strived to do whatever he could to ensure its success.
Mike's talents were apparent early on as he led winning teams at the British Columbia High School Championships, Canadian Junior Championships and the Canadian University Championships. After successfully prying Mike away from the cross-town Vancouver Altar Boyz Club team, he became a key catalyst in the emergence of Vancouver Furious George's ascent to the top of the sport. Mike's impact was immediate as Furious George won the WFDF World Championship in 1998. With Mike as a key contributor, Furious George would go on the reach the finals at the UPA Club Nationals five times during the seven-year period from 2000-2006, which included three titles in 2002, 2003 and 2005. This coincided with Mike's contributions to Team Canada/Furious George's two additional WFDF World Championship titles in 2004 and 2008, as well as Team Canada's World Games title in the 2001.
While a fierce competitor, Mike played with integrity and always showed respect for his opponents and the game. In the Vancouver ultimate community, globally with Ultimate Peace, and currently with Ultimate Spirit, Mike has been an influential leader and mentor, volunteering a lot of time supporting the growth of the game and the development of other players. Currently, he is focused on a project that brings together cultures of indigenous and non-indigenous youth through Spirit of the Game and ultimate.
Contributions & Service
2014-2015:

Ultimate Peace coach

High school and college men's coach

2018-present:

Introduced ultimate to Indigenous youth in over 40 communities in British Columbia
Championship Tournaments
U.S. National Championships
World Championships
Year
Tournament
Team
Placement
1997
WUCC

Vancouver, BC, Canada

Alter Boys

Club Men

Pool Play
1998
WUGC

Blaine, MN

Team Canada

Club Men

1st
2000
WUGC

Heilbronn, Germany

Team Canada

Club Men

3rd
2001
World Games

Akita, Japan

Team Canada

Club Mixed

1st
2002
WUCC

Honolulu, Hawaii

Furious George

Club Men

4th
2004
WUGC

Turku, Finland

Team Canada

Club Men

1st
2008
WUGC

Vancouver, BC, Canada

Team Canada

Club Men

1st
2012
WUGC

Sakai, Japan

Team Canada

Masters Men

1st
Interview
What position(s) (e.g., handler, deep cutter, middle middle) did you usually play?
I primarily played deep and middle as a lane cutter.
Please describe your major accomplishments - both as a teammate and individual.
I've won four WUGC World Championships (1998, 2004, 2008, 2012*), three UPA National Championships (2002, 2003, 2005) and one World Games title (2001).
*masters
Please explain why you stood out among the elite players of your time. What was it that you did best, or were known for?
I initially stood out for my deep game. I was great at jumping and reading the disc, and had an insatiable appetite for scoring goals and skying people. As I honed my throwing (break force throws, backhand and forehand hucking), I became a duel threat and difficult to guard because I added an insatiable appetite for throwing goals and breaking the force, in conjunction with my deep game. I was known as a relentless cutter and made my defender pick his poison with either defending the deep or defending the under. My defenders had a hard time defending me both ways.
What role did you play on the best (or most overachieving team) that you played on?
I played on the defensive line in 2005, when Furious George (FG) had a huge turnover of players. We needed an offensive threat on our D-Line, so I made the shift from O to D and covered the other team's top lane cutter while being the primary cutter and thrower. We defeated Sockeye in the finals of UPA that year, when we weren't expected to do so well.
What year was the peak of your career? During which years were you playing as the "stud" of your team? If you continued playing after your peak years, how did your role change? In what year did you stop playing at the top competitive level?
2001 to 2008 were the peak years of my career, and I retired after winning 2008 WUGC in Vancouver. Each year I played on Furious George I had an important starting role, but 2001 to 2008 I was a captain and leader to go along with my on-field game.
Have you served in an official capacity as an officer, committee member, coordinator, or volunteer for USA Ultimate/UPA or other recognized ultimate or disc sports organization, or as a coach of a team? Describe role and dates served.
Ultimate Peace coach 2014 & 2015.
High school coach for five years.
College men's coach for two years.
Have you made other contributions to the development of ultimate?
Beginning in 2018, I and a friend set out to share the sport of ultimate with Indigenous communities in British Columbia. Three years later, we've shared the game with over 3,000 Indigenous youth in over 40 communities! This is just the start of a project that has now been funded to continue bringing together Indigenous and non-indigenous youth to share and learn culture through ultimate and Spirit of the Game.
Why do you believe you are worthy of being inducted into the Ultimate Hall of Fame?
I believe my resume and references speak for themselves. Ultimate was my passion, my calling. I gave my all to the sport, my team and my goals. I valued spirited competition and played with fierce competitiveness that made my teammates and opponents better. I had a constant drive to be the best, and I absolutely thrived playing against the best in the world.