Inaugural Class of 2004
Tom "TK" Kennedy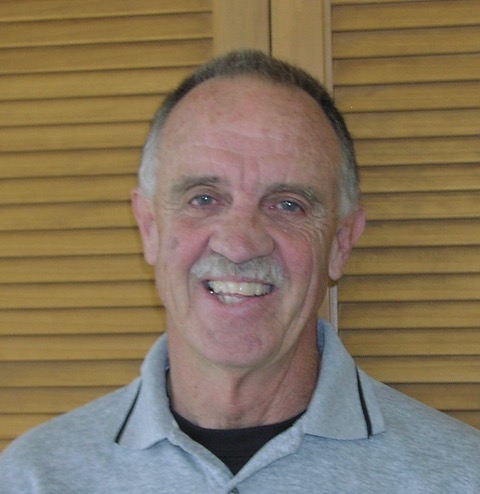 Tom "TK" Kennedy
Born: March 31, 1949 (Age 74)
U.S. National Championships
3x U.S. Club Champion (1977, 1978, 1981)
1x U.S. Club Runner Up (1979)
Awards
World accuracy record set in Los Angeles, CA 21/28 (1977)
First World Disc Golf Champion (1978)
Won Wham-O $50K Frisbee Disc Golf Invitational, Huntington Beach, CA (1979)
Placed third in the Wham-O IFA all-round competition (1979)
Won "All-Around" at the 1980 World Flying Disc Championships (1980)
Masters distance record set in Minneapolis, MN 448 feet (1986)
Tom "TK" Kennedy was the founder of the UPA in 1979 and its first National Director. TK was an active player of all disc sports throughout the 1970s and was the driving force behind the growth of Ultimate in the western states. He was a founding member, captain and coach of the Santa Barbara Condors, a team that dominated West Coast Ultimate play for many years starting in 1975. The Condors won three of the first five U.S. national championships in 1977, 1978 and 1981. As a player, TK dominated the national spotlight while competing in the five-region national championship series that he established in 1979, bridging the gap between West and East Coast Ultimate. During his playing career and in the years since he retired in the early 1980s, TK has received the respect of all his peers as he always embodied, through word and deed, "The Spirit of the Game."
Contributions & Service
1979-83:

First National Director of the Ultimate Players Association (UPA) and Western regional coordinator

1974-1984:

Founder and team captain of the Santa Barbara Condors

1978:

Spent a 10-week tour of Japan to introduce and promote various disc sports

1982:

Co-authored the book, Ultimate: Fundamentals of the Sport, with Irv Kalb

1984-1985:

One of the founders and coaches of the UCSB Club team, The Black Tide

1984:

Demonstrations at high schools, Special Olympics, 1984 Olympics in Los Angeles, and at a California State Penitentiary
Interview
Describe your playing history.
Tom is one of the founding fathers of Ultimate, having started the sport on the West Coast. He first started playing pick-up games in Santa Barbara in 1974. Two years later the Condors were playing competitively, and in 1977, the team won its first national title by defeating Penn State. Two days after that victory, the Condors played a demonstration game versus Penn State at the Rose Bowl in front of 60,000 fans.
In 1978, the Condors defended their championship in Santa Barbara against Cornell. During these years Tom was widely recognized as not only the finest Ultimate player but also the best disc golfer and one of the best all-round Frisbee Players.
In 1979, Tom was instrumental in helping to establish the UPA, bringing together five regional champions for the club championships at Penn State. The Condors lost in the finals to Glassboro, which at the time was a monumental upset, as the Condors had gone undefeated for nearly two years and had crushed the 'Boro in round-robin play. The 'Boro would prove to be no fluke, however, as they repeated as champions in 1980, with TK and the Condors placing fourth.
In 1981, TK and the team rebounded and won their third national title, their first under the UPA banner. TK continued to play at a high level until 1984, when a knee injury cut short his playing career.
He helped establish the co-ed intramural program at UCSB and the club team, The Black Tide, which went on to become a dominant force in college Ultimate. Perhaps most importantly, TK embodied the underlying "Spirit of the Game" both on and off the field. He never put himself first; it was always what was best for the team and for the sport of Ultimate.
He was also active in the community, promoting Ultimate at local high schools and giving workshops for the Special Olympics. As teammates and opponents from that time will attest, TK was the most important and influential player of his generation.
Tom and the Condors also won four straight World Flying Disc Championships (1980), which at that time was the largest and most prestigious Ultimate tournament in the western states. Tom and the Condors also won numerous California State Championships (including four straight from 1980-84) and the Solstice tournament in Eugene, Ore., where he captained teams with mostly rookies from UCSB and led them to impressive victories.