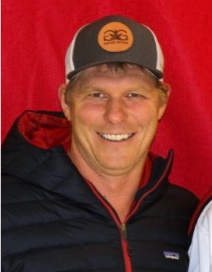 Bob Lobel
Born: October 29, 1969 (Age 53)
U.S. National Championships
6x U.S. Club Champion (1994, 1995, 1996, 1997, 1998, 1999)
World Championships
3x World Champion (1995, 1996, 1998)
Bob Lobel was a key contributor to the success of the dominant Boston DoG dynasty. Built more like an NHL power forward, Bob was fast, physical and extremely agile for his size, presenting an intimidating presence on the field. A defensive standout, Bob dominated his one-on-one matchups in the deep part of the field. Bob could cover any speedy receiver, and with surprising closing speed, could effectively shut down underneath cuts and make diving blocks. He also owned the air, adept at using his size and positioning to box out other players, to go along with his great ups. While adding another dimension to the already dominant DoG defensive unit on the field, Bob also had a significant role in helping develop the defensive strategies that DoG utilized during their championship run.
As a member of DoG, Bob won six consecutive UPA Club National Championships from 1994-1999, along with a WFDF World Championship in 1996. Although Bob was primarily a defensive specialist, on the turn, he was also an effective cutter, goal scorer and thrower. His ability to make big plays at important moments, and his all-around consistency on both sides of the disc, helped carry the team when needed.
With DoG always playing in the spotlight, Bob elevated the experience of all involved as he exemplified the highest standard of competition, integrity, and fair play. Most importantly, his dedication to friendships and mutual respect for those he played both with and against, on both the East and West Coasts, are an enduring testament to his character as an ultimate player and person.
Contributions & Service
2017:

Hosted intermittent coaching and high school ultimate clinics
Championship Tournaments
U.S. National Championships
Interview
What position(s) (e.g., handler, deep cutter, middle middle) did you usually play?
I played a variety of different positions though the years, depending on the club team I played with. During my years with Boston, the most significant years of my playing career, I was predominantly a defensive specialist. On the turnover, I was most effective as a deep cutter, or a long yardage underneath cutter. Our offense scheme to attack defenses involved being paired with another cutter and working off that individual player (usually Paul Greff and I). Since I was a big target, (6'2″ and 210 lbs.) I could provide short bail out options, give-go cuts and mid-range cuts at high stall counts, when needed, as well as be effective up high. I was often looked to as the end zone finisher or isolation play target. Occasionally I played on the O line in Boston, but most of the time I was a deep or underneath cutter.
Early in club career in Seattle and to a lesser extent in Oregon, I could be in all three offensive spots and was frequently around the disc with short give-go cuts or mid-range cuts. In Seattle, there were less dominant offensive players, so it was necessary to be a two-way player. This was incredibly helpful in developing my offensive skill set, as I had always relied on defense as my defining talent.
Ultimately, being able to play around the disc and still be a viable deep threat and long yardage underneath cut option made me unpredictable, versatile and difficult to defend against. I was not a gifted downfield thrower, so my throws were usually kept to short or medium range. I had always tried to minimize high-risk throws and generally did not turn it over much.
Please describe your major accomplishments - both as a teammate and individual.
My major accomplishments in ultimate would be the run of six consecutive National Championships with Boston during our run in the mid-late 90's. There was also a World Championship win in Sweden and finals loss at WUCC in England during that run. I was relied on heavily as a defensive specialist during these years, and made significant contributions to our team's success. I also played a significant role in helping develop the defensive strategy that DoG utilized during our run.
In addition to my athletic contributions on the defensive side, I brought a high level of positive emotional energy and unity to the group. Most importantly, I believe I am well respected by my peers for my dedication to the moral principle of "Spirit of the Game." Simply being nominated as a candidate for the HOF has been incredible honor and accomplishment for me. I am grateful to have earned the respect of my peers, and I am humbly appreciative of being nominated to the final group of 10. This is simply an amazing group of players. Despite the intensity of competition at the highest level of the game, I have maintained excellent relationships beyond my playing years with those who competed both with and against me.
Please explain why you stood out among the elite players of your time. What was it that you did best, or were known for?
I was best known as a defensive specialist for Boston DoG during our championship run. I came to Boston from the west coast, having played in Seattle (Sockeye) and in Oregon (Rhino). I had established myself as an effective two-way player on the west coast, but my primary strength throughout my club career was defense and athleticism. I relocated to Boston in the summer of 1994 to attend medical school. At the time, DoG had just formed from the union of Titanic (Moons-Seeger) and Earth Atomizer (Parinella). This team had plenty of dominant offensive players, so taking on the role of defensive specialist was an easy transition. Physically, I had good size at 6'2″, 210 lbs., with very long sprint speed (probably top-3 on DoG in 100 meter sprint in this era), and was at my athletic prime at age 25.
I was also not afraid to play a physical game, which brought a noticeable level of intimidation with my presence on the field. I never attempted to overplay this role, just simply play a fair yet physical game without fear of contact. I would often try to match up with the bigger or more physical players on other teams. I allowed my play to speak for itself, and I tried to lead by example on the field (rarely ever trash talking opponents). I always tried to raise the level of intensity amongst my fellow defensive players with shut down Ds and diving blocks. In doing this, I brought a tremendous amount of energy and motivation to our defensive unit. It was the high emotional bar that put us over the top and made this particular defensive core one of the best during that era of ultimate. I view myself as an integral part of that D unit though my peak performance years from 1994-1999. Although I played physical and with tremendous emotion, I never sacrificed the guiding principles of Spirit of the Game, and I always maintained the upmost respect for my competitors, points to which I think most all of my peers would attest.
I played a substantial role building and executing our defensive strategy. We had developed a variety of complex transition defense schemes, which were arguably some of the most sophisticated defensive strategies at the time. The simple core concept was to interrupt opposing offensive tactics by taking away the pull play and switching from man to zone (or vice versa). These strategies came from collaboration amongst the defensive core players at the time (Billy Rodriguez, Jeff Brown, John Bar-Axon, Lenny Engle, Paul Greff, Jay Seeger and myself). Specifically, I played alongside Paul Greff , another physically imposing HOF member, as the back two players in the zone and transition D. This made it very difficult for opposing teams to throw long downfield against us, while also taking away the long underneath big yardage cuts.
As noted in an above response, when we forced turnovers, my role was predominantly deep cut, underneath big yard cut or end-zone isolation cut.
What role did you play on the best (or most overachieving team) that you played on?
I was a defensive specialist for Boston from 1994-1999 (see above).
What year was the peak of your career? During which years were you playing as the "stud" of your team? If you continued playing after your peak years, how did your role change? In what year did you stop playing at the top competitive level?
My peak year was probably 1995, but I kept a solid sustained effort through 1998. There were intermittent injuries during some of those years (hamstring 97, wrist at nationals 97), but with rehab and training I was able to remain healthy through that stretch. We won the World Ultimate Championships in Sweden in the summer of 1996. This stretch was likely my most impactful on the team, both as a player and defensive strategist. We had many great players at their peaks during this stretch, so it's really difficult to take any more credit aside from being an important part of this very tough defensive unit. I played sparingly after my peak years, due to a combination of family, location and career commitments. I realize that many HOF ultimate players have been able to succeed in balancing all these factors; it just simply didn't work for me. Although I attempted to play for Boston while living in Vermont in 2000 (three-hour commute) I was not nearly physically or mentally on the same level of focus as prior years. Personally, I felt I had already accomplished a great deal of success in ultimate during the mid to late 90's, so stepping away when I did was the right timing. It was a natural break from this phase of my life.
Although I truly miss playing and competing at the highest level, I mostly miss the camaraderie of my teammates and competitors, from both coasts, that I've crossed paths with over the years. When I have reconnected with players from my era, it feels as though we pick up right were we left off. I think that is testament to the strength of the bonds that have been formed over the years, and I suspect this is unique to our sport, stemming from the concept of "Spirit of the Game."
Have you served in an official capacity as an officer, committee member, coordinator, or volunteer for USA Ultimate/UPA or other recognized ultimate or disc sports organization, or as a coach of a team? Describe role and dates served.
In Vermont, I've hosted intermittent coaching clinics and high school ultimate clinics at Essex High School and Vermont Commons School.
Why do you believe you are worthy of being inducted into the Ultimate Hall of Fame?
I think I have played the game with outstanding spirit and intensity throughout my years. I believe I had a significant impact on our team success in the 90's, and helped push DoG to its place in ultimate as one of the top teams in the history of the game. We were truly innovators in the realm of defensive strategy, much of which continues to be part of the game today. Although my career did not span the time frame that many of my other competitors have achieved, I think the way I played the game was not necessarily conducive to longevity. My mindset during my years at the elite club level was 100% high intensity, mentally and physically. I do not think I could have been as successful playing a conservative game or anything short of full commitment.
The remaining players on the slate are an outstanding group of people I admire and have truly enjoyed playing with and against over the years, so I am very honored to be considered along with them. Everyone on this list has an aspect of their game that stands out amongst the others. I think the concept of the "total package" will likely drive the decision for induction. My hope is that when people consider my nomination for the HOF, they will simply say, "That's someone who I would love to play on an ultimate team with." I view induction to the HOF as a peer driven statement of respect and admiration for the way a player performed athletically during their time on the field, their role as a supportive teammate and friend off the field, and as a competitor who held the principles of our game in the highest regard. I believe I have lived up to these standards and would be a good candidate on this basis. I am hopeful that my career in ultimate will be viewed in this positive light.