Class of 2021
Fortunat Mueller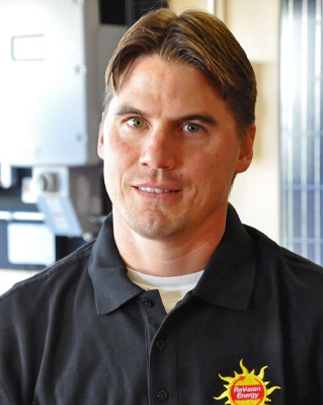 Fortunat Mueller
Hometown: North Yarmouth, ME
Born: January 8, 1977 (Age 46)
U.S. National Championships
1x U.S. College Champion (2000)
1x U.S. Club Champion (1999)
1x U.S. Club Runner Up (2008)
World Championships
2x World Champion (1999, 2000)
2x World Runner Up (1994, 2001)
Awards
Callahan Award winner
Fortunat Mueller was unquestionably one of the best players in the sport during the '00's. A versatile all-around player, 'Fortch' was best known as an unstoppable primary cutter, who consistently won matchups against opponents' best defenders. Fast and quick, with good field vision and instincts, Fortunat was always one of the most impactful individual players on the field, while his teams were always title contenders. During his 16 years playing competitive ultimate, Fortunat had success at every level of the sport; High School, College, Club, Worlds, and World Games.
Fortunat was a prodigy, selected for the 1994 USA Junior Worlds team in just his second year of playing while in high school. At the college level, Fortunat was the driving force behind Brown University's transformation from a not-so-serious, Regionals-caliber team when he first arrived, into a nationally competitive ultimate program, reaching the semi-finals at UPA College Nationals in 1998 and 1999, and capturing the 2000 title in his final year. In 1999, Fortunat received the Callahan Award as the top player in the collegiate game. Fortunat's next stop was Boston's Death or Glory, the 5-time defending UPA Open Club national champions. Among a roster full of future Hall of Famers, Fortunat quickly established himself as one of the top players on the team; his addition is often cited as the key factor that enabled the aging DoG team to secure a 6th straight UPA championship in 1999, as well as WFDF world championships titles in 1999 and 2000. Fortunat's immediate impact at the Club level, and his all-around skills, led to his selection as one of just 5 men (along with 5 women) chosen to represent Team USA at the inaugural entry of ultimate in the World Games in 2001. For the next 10 years, Fortunat was a dominant player on the top DoG/Ironside ultimate teams, which qualified for Nationals every year, reaching the semi-finals or finals five times. Fortunat's role evolved from primary offensive cutter and goal scorer on DoG into more handling responsibilities and deep thrower on Ironside, which he executed with equal aplomb.
Fortunat served as a captain or team leader on nearly every team he played for. Not prone to fiery speeches, Fortunat inspired his teammates through his work ethic at every practice and an infectious confidence. Throughout his career, Fortunat was regarded as a tough competitor, but also a fair one, as evidenced by his many former opponents who are now close friends.
Contributions & Service
1994-1995:

Tournament organizer for high school teams

1996:

Coached the Finland Men's, Women's, and Junior teams - the Hamina Grasshoppers

2001:

Co-tournament director for College Nationals in Boston, MA
Championship Tournaments
U.S. National Championships
Interview
Tell us about your life outside of disc.
I was born in Switzerland, grew up in New York, lived in Providence, R.I., Boston, MA, Hartford, CT, and now live in Maine. I'm married (my wife has more national championships than me and doesn't let me forget it) and have two daughters who were born in 2010 and 2011. I'm a mechanical engineer by training and am co-founder and President of ReVision Energy, a regional solar and clean energy company in Maine, New Hampshire and Massachusetts.
What position(s) (e.g., handler, deep cutter, middle middle) did you usually play?
The position(s) I played, depends on the team and the situation. During most of my club career I was a primary offensive cutter, cutting for yardage whether cutting deep or back to the disc. I was also a comfortable thrower, breaking the mark or throwing deep with both forehand and backhand. I also frequently crossed over and played on key defensive points as well, typically guarding one of the oppositions primary cutters. In zone offense, I was typically a popper and in zone defense typically a wing or short deep.
Please describe your major accomplishments - both as a teammate and individual?
Over my career, I was a key contributor and leader on teams that won College Nationals (2000), Club Nationals (1999), World Championships (2000) and World Club Championships (1999). In addition to those championships, for a decade the teams I played on were always in the hunt, finishing semis or better nine different times at college or club nationals and six different times at World championship events. As an individual, I was selected for the USA Junior Worlds team in just my second year playing (1994), I won the Callahan award (college MVP) in 1999, and was a member of the first ever US ultimate team to compete in the World Games (2001).
Please explain why you stood out among the elite players of your time. What was it that you did best, or were known for?
My main role on most of the teams I played for was as a primary offensive cutter. More often than not I was either cutting first and then looking to throw a goal, or cutting second and looking to score. I was equally comfortable cutting back to the disc and looking to throw deep, or cutting deep myself and that made me very hard to cover. I was both fast and quick and had good field vision and instincts and so was always confident in my ability to get open whether off a stoppage or in flow.
Though I'm only 5'10", I read the disc and timed jumps well and so I held my own in the air against taller competitors. The combination of my speed, ability to lay out when needed, and really good hands made me a big and reliable target for my teammates.
I was also known as a versatile player. I was often asked to cross over to D on key points and guarded one of the opponents best cutter in man to man or played wing in the zone. After a turn on the D team, I was equally comfortable handling the disc or going down field to cut for yards.
What role did you play on the best (or most overachieving team) that you played on?
The most successful team I played for was DoG between 1999 and 2001. On that team, I was primarily an offensive cutter and occasionally also a defensive stopper. Though always comfortable with the disc, in my early years on DoG I was more cutter than deep thrower, but in the later years on DoG and then Ironside, I was also one of the primary deep throwing threats most of the time.
The most overachieving team I played for was Brown University in 1998. When I started at Brown in the fall of '95, the team was consistently not making day 2 at Regionals and, in fact, my high school team (Scarsdale) ranked higher than Brown the previous spring in the UPA college rankings. Just two years later, in 1998, the Brown Mens team made its first ever trip to Nationals in the history of the program, and we made the semi-finals. We had some help (from the format and point differential), but it was a really major accomplishment for an unknown program. And Brown has been a perennial national competitor ever since, including two national championships and many additional trips.
What year was the peak of your career? During which years were you playing as the "stud" of your team? If you continued playing after your peak years, how did your role change? In what year did you stop playing at the top competitive level?
Though we had more team success in 1999-2001, I think I continued to improve as a player all the way through to when I stopped playing club in 2009. I was still in good shape and could get open on anybody and I think my field vision and overall confidence improved over time. If I had to pick a 'peak year' it would either be 2001, when I played on Team USA at the World Games in Japan or in 2008 when Ironside lost in the Finals at Nationals. In both those years, I felt unguardable as a cutter, confident as a thrower, and highly effective as a defender. In those years, I also had leadership/captain roles on my club team and was effective both as a game and season strategist and as a motivator for my teammates.
Why do you believe you are worthy of being inducted into the Ultimate Hall of Fame?
I first played competitive ultimate at Scarsdale High School and I instantly fell in love with it. I loved both the elegance of the game, the speed, the physicality, the combination of athletic and mental challenge, and I was particularly drawn to the community and to the concept of self officiation and the ideals of the 'Spirit of the Game'.
Throughout my career, I was a tough competitor, but also a fair one and I'm proud to have many close friends among my former opponents.
I played competitive ultimate for 16 years and, in that time, I had success at every level of the sport (High School, College, Club, Worlds, World Games). I was a key player and captain of numerous teams that either won championships or else came very close. For a decade, I was consistently one of the most impactful individual players at Nationals (college and club) and the teams I played on were always among the top teams in the nation. I was recognized as the top college player (Callahan Award) in 1999 and was one of just 5 men (along with 5 women) selected to represent the US on the first ever US ultimate World Games team in 2001. Aside from my individual contributions, I've been a captain or team leader on nearly every team I've played for.
Have you served in an official capacity as an officer, committee member, coordinator, or volunteer for USA Ultimate/UPA or other recognized Ultimate or disc sports organization, or as a coach of a team? Describe role, dates served, accomplishments.
I was a tournament organizer during high school (1994-1995). I was a co-TD or something similar for College Nationals in Boston in 2001. I was head observer for College Nationals in Austin in 2003, and I was a volunteer observer at a number of other tournaments when I wasn't playing. In 1996, I spent the summer living in a little town called Hamina, Finland and coached the Men's, Women's, and Junior's teams (Hamina Grasshoppers).
Have you made other contributions to the development of ultimate?
Over my 20 years of playing, I taught ultimate to a lot of people. From high school to summer league to college and club.
I always had a real passion for the game and for teaching it 'the right way'. My high school coach was Jon Gewirtz and he taught us the importance of doing the fundamental things correctly every single time and that always stuck with me and is what I tried to pass on to all the people I taught as well.