Class of 2020
Damien Scott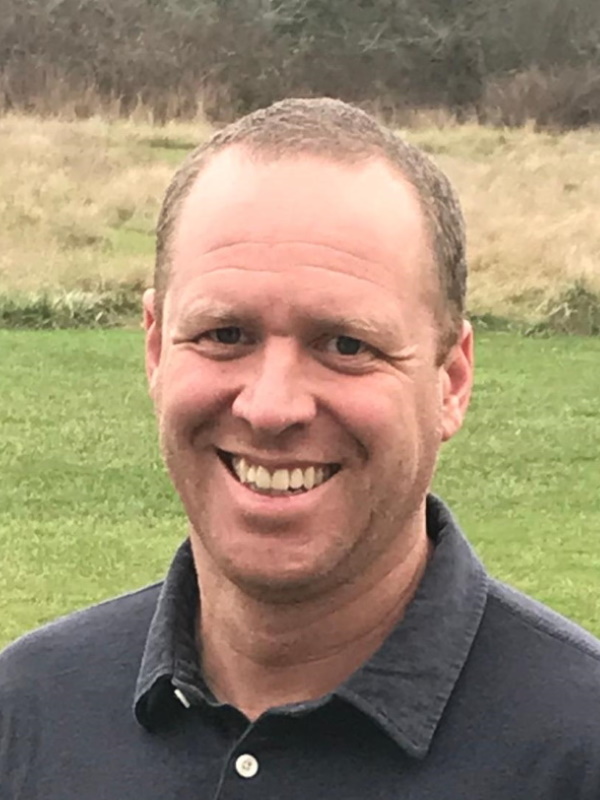 Damien Scott
Hometown: Friday Harbor, WA
Born: January 12, 1976 (Age 47)
U.S. National Championships
1x U.S. Club Champion (2008)
2x U.S. Club Runner Up (2001, 2004)
World Championships
1x World Runner Up (2001)
Damien Scott was a physically gifted and skilled player who consistently dominated opponents. Damien excelled in all facets of the game, possessing superior throwing skills (whether deep, short or breaking the mark), was an uncoverable receiver either downfield or around the disc, and was an effective defender against all player types. The recognized leader of his team, Damien proved himself to be a clutch player in moments that mattered most.
Damien first emerged as an impact player at Rice University, where he led that team to three consecutive appearances at the UPA College Nationals while simultaneously helping the Houston Houndz reach three consecutive UPA Club Nationals. While playing for San Francisco Jam, Damien evolved into one of the game's top all-around players and helped to lead Jam to elite status, reaching the semi-finals or finals at the UPA Club Nationals six times during the '00s. Jam finally got over the hump, winning the UPA Club Nationals in 2008 and benefitting from Damien's dominating performances in the final elimination games.
Damien's ethos was to not only win the game but also to win the respect of his opponents. His insistence on always playing with the highest level of integrity and his willingness to routinely let fouls against him go uncalled, even in the biggest games on the biggest stage, turned chippy games into simply hard-fought battles. This, combined with joy he brought to the game on and off the field, raised the bar for all involved in the sport. In 2004, Damien was the recipient of the Farricker Spirit Award.
Contributions & Service
1999:

Introduced the European spread offense strategy to the U.S.

2000:

Advocated for inclusion of Canadian teams at UPA nationals
Championship Tournaments
U.S. National Championships
Interview
What position(s) (e.g., handler, deep cutter, middle middle) did you usually play?
Early in my career, I played mostly downfield, playing both O and D on critical point, but as I got a little bit older I transitioned to more of a handler role.
Please describe your major accomplishments - both as a teammate and individual.
U.S. National Team @ 2001 World Games – Our 2001 team remains the only U.S. team to lose the gold medal game. In doing so, we demonstrated to the IOC that ultimate was more than just another U.S.-dominated sport, like American football. As a result, international interest in the sport took off and we opened the door for future teams from around the world to continue to compete in this event. I firmly believe that ultimate wouldn't have been featured in future World Games if we had dominated in 2001.
2000-2004; 2007-2009 Jam – We were on the front lines of a debate that would change the course of ultimate history. There were a lot of people who did not want Canadian Teams at UPA nationals. We fought for the rights of our neighbors from the north, and as a result, Furious was allowed to compete at the highest level. And when we played them at that highest level, they often kicked our butts.
7-time Kaimana Klassik Champion from 2000-2006 with Nadamooger. We dominated with a high level of ridiculousness, hijinks and shenanigans.
3-time Paganello "People's" Freestyle Champion.
Introducing the spread offense to the US in 1999 – At that point, there wasn't a nationals-level team running a spread offense before I brought it back from Europe in 1999 and helped to install it into Houston Houndz playbook.
Please explain why you stood out among the elite players of your time. What was it that you did best, or were known for?
I was a very well-rounded player that was able to consistently dominate in all areas of the game regardless of the level of competition or the magnitude of the situation. I think my ability to move between a handler and a cutter created tough matchups for other teams. Downfield defenders had a hard time stopping me around the disc, so I would have an easy time gaining an advantage for our team by moving the disc up the break-side of the field. Smaller defenders couldn't keep up with me downfield, which would give our team opportunities for big chunks of yardage on the open side.
What role did you play on the best (or most overachieving) team that you played on?
The most overachieving team I played on was the 2003 Cheeseburglars at Flower Bowl. My primary role was to buy 100 McDonalds cheeseburgers and hand them out to the fans at halftime, thus securing the support of the fans and creating a home field advantage that allowed us to overwhelm a more talented Sockeye team in the finals. My secondary role on that team was to facilitate getting the disc to our best player, Whirly Bird (Leslie Calder).
What year was the peak of your career? During which years were you playing as the "stud" of your team? If you continued playing after your peak years, how did your role change? In what year did you stop playing at the top competitive level?
2008 with Jam was the peak of my career. Although I wasn't as physically dominant as I was from 2000-2004, I learned a lot about leadership from the Santa Barbara crew that joined Jam the year before. We were able to develop a chemistry on that team that was special, and while we probably weren't the most talented team that year, we functioned extremely well under pressure and outperformed our talent level when it mattered most. More than anything else, it was the peak of my career because of how much we focused on enjoying the journey. We created relationships with teammates that transcended anything we accomplished on the field.
Have you made other contributions to the development of ultimate?
I had a contributing role in increasing excitement and exposure for ultimate internationally, advocated for Canadian ultimate teams to compete at our championship events and ushered in an offensive set that revolutionized the game at the turn of the new millennium.
Why do you believe you are worthy of being inducted into the Ultimate Hall of Fame?
I was never the best player on my team, but I believe that I am worthy of being inducted into the Hall of Fame for what I was able to contribute to the teams I was a part of. Over the course of my career, I was extremely lucky to play with and against the best people to ever play this game. A lot of those people are in the Hall of Fame or will be shortly. And in all those situations, I felt like I was able to control the game as one of the top players on the field and consistently lead teams deep into championship tournaments.
I also think I played the game the way it should be played, with equal parts integrity, seriousness and playfulness. I celebrated every opportunity to hang out with my teammates and our competitors. I worked hard to create on-field relationships that were magical to be a part of, and I worked just as hard off the field to create relationships that would support us until the end of our days. I'd like to think that my accomplishments off the field – creating relationships, learning from teammates, teaching others, and generally enjoying the unique ultimate culture and community played as much a part in my induction as any on the field accomplishments.