Class of 2016
Cat Pittack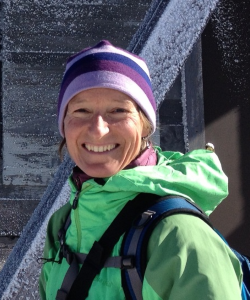 Cat Pittack
Hometown: Woodinville, WA
Born: December 21, 1963 (Age 59)
U.S. National Championships
1x U.S. Club Champion (2004)
4x U.S. Club Runner Up (1988, 1995, 1998, 2003)
World Championships
4x World Champion (1995, 1997, 1999, 2002)
1x World Runner Up (1989)
Cat was regarded as one of the top female defensive players of the Northwest Region. Her outstanding power, speed and competitive focus was unrivaled. She was known for fabulous layouts, skies, speed, being an unstoppable a deep-threat receiver and her lefty throws (while playing with a broken wrist). As a former captain from Massachusetts Zulu and rookie defensive stopper for the Boston-area Smithereens, she took what she learned and patiently, deliberately prepared the little-known Seattle women, Women on the Verge (WOTV), to become a national powerhouse. In addition to 12 appearances at Nationals and an impressive record of four world championship titles, Cat helped propel the women's ultimate program in Seattle from almost non-existent to the most competitive in the world. Her leadership, rigorous hill and track workouts, and demand of attendance at all practices is what changed the culture of women's ultimate in Seattle from merely a fun pastime to the development of an elite team competing at the highest levels of the sport.
After her dominance throughout 10 years of captaining WOTV, Cat continued leading the way as a force on Seattle's new elite team, Riot, resulting in their first national championship title in 2004, when, at age 40 and with two young children in tow, she continued playing chase and getting game-changing diving blocks. She is recognized for raising the bar for the level of athleticism in women's ultimate and for being a leader who helped put northwest women's ultimate on the map.
Championship Tournaments
U.S. National Championships
Interview
What position(s) (e.g., handler, deep cutter, middle) did you usually play?
Defense, deep cutter and mid on offense.
Please describe your major accomplishments - both as a teammate and individual?
As an individual, I believe one of my major accomplishments was founding and leading Seattle's Women on the Verge for 10 years, from 1989 to 1999. During those 10 years, I was the captain, one of the top goal scorers and top defensive players for the team. Women on the Verge went from a team that did not even make the top six at regionals in 1989 to making nationals in 1990 in one of the toughest regions in the country (west), to being a finalist and semi-finalist at Nationals five times and winning club Worlds three times.
I also believe I've always been a fair player that respected my competitors. Yes, we all have times in our ultimate career that we'd prefer to forget when the heat of the moment takes over in a hotly contested game, and I've had my share. But each moment was never forgotten by me. I would ponder all of those experiences and work hard to avoid them in the future. I think one of the greatest things about ultimate is that each player is responsible to uphold the Spirit of the Game and respect your opponents, and I believe that in my long caree, I did just that.
As a teammate, I made it my goal to inspire my team through my regimented off-field training, on-field performance and words of inspiration. I thought very carefully about what motivated and inspired each individual woman on my team and would attempt to fire them up in a way that worked for them. I also made it my job to be physically demanding of myself, and that allowed me to push my teammates to reach their athletic potential.
Please explain why you stood out among the elite players of your time. What was it that you did best, or were known for?
I would like to think that I stood out among other elite players of my time because I could step up and get a block on big players at crucial times, inspiring my team to turn an impending defeat into a victory. Since I had some wheels back then, I was often able to score a quick goal for our team after the block, and there is nothing like a block and goal to fire up a team!
What role did you play on the best (or most overachieving team) that you played on?
I was someone who could get a block or shut down a key player on the opposing team, make big mid-range cuts, score goals and be a deep receiver. I was also a team leader and someone who could fire up the team either in the huddle or on the field.
What year was the peal of your career? During which years were you playing as the "stud" of your team? If you continued playing after your peak years, how did your role change? In what year did you stop playing at the top competitive level?
The peak of my career was really the 10 years that I played and captained Women on the Verge (WOTV). I developed as a player and leader over those 10 years, and so perhaps the last five years of WOTV, 1994-1999, were my peak. WOTV disbanded in 1999 after several members moved, retired or had babies, and Seattle Riot was formed by a few remaining WOTV players. I went into a brief retirement in 1999 to lick my ultimate wounds and have a second baby. However, I missed ultimate too much and decided to have one last hurrah before my body got too old. So, I tried out for and made Riot in 2002 after having two kids (in 1999 and 2001), an achievement I was particularly proud of since I had to work very hard to get back into competitive ultimate shape and run with women half my age. With Riot, I won one more World Championship and finally won Nationals after 20 years of trying! Even in my "nearly retired" years (I retired from Riot in the fall of 2005 after a debilitating back injury), I was a defensive starter and managed to get at least one or two blocks and score several points a game, even in the finals of Nationals.
Have you served in an official capacity as an officer, committee member, coordinator, or volunteer for USA Ultimate/UPA or other recognized ultimate or disc sports organization, or as a coach of a team? Describe role and dates served.
Committee member Team USA selection 2004
Helped organize and run women's ultimate clinics in Seattle during 1990's
Helped run and organized Seattle Cuervo event (precursor to ECC) in 1990's
Have you made other contributions to the development of ultimate?
In the early years of youth ultimate here in Seattle, I helped coach a few teams.
Why do you believe you are worthy of being inducted into the Ultimate Hall of Fame?
I believe I am worthy of being inducted into the Hall of Fame for my contributions to Seattle women's ultimate in the 1990's. Before moving to Seattle, the western region was dominated by California, and Seattle had never even qualified for Nationals. There were several talented players in Seattle at that time, but the team was unorganized and lacking the motivation to take it to the next level. In 1990, several talented players moved into town and we organized Women on the Verge (WOTV). As captain of WOTV, I formalized the team (read – made cuts), and, drawing upon my experiences playing on a competitive team in Boston, we began training and playing at a higher level. In the fall of 1990, for the first time in the history of Seattle women's ultimate, the team went to Nationals. The team grew in talent as homegrown players developed and more talented players chose to move here. Over the next five years, WOTV slowly became one of most competitive teams in the nation. WOTV consistently played at Nationals in the top four, won World's three times and played in the finals or won most major tournaments for eight years. Seattle women's ultimate has earned a spot on the ultimate map and has stayed there since the mid 1990's; I'd like to think that I played a part in that story.