Class of 2020
Vivian Zayas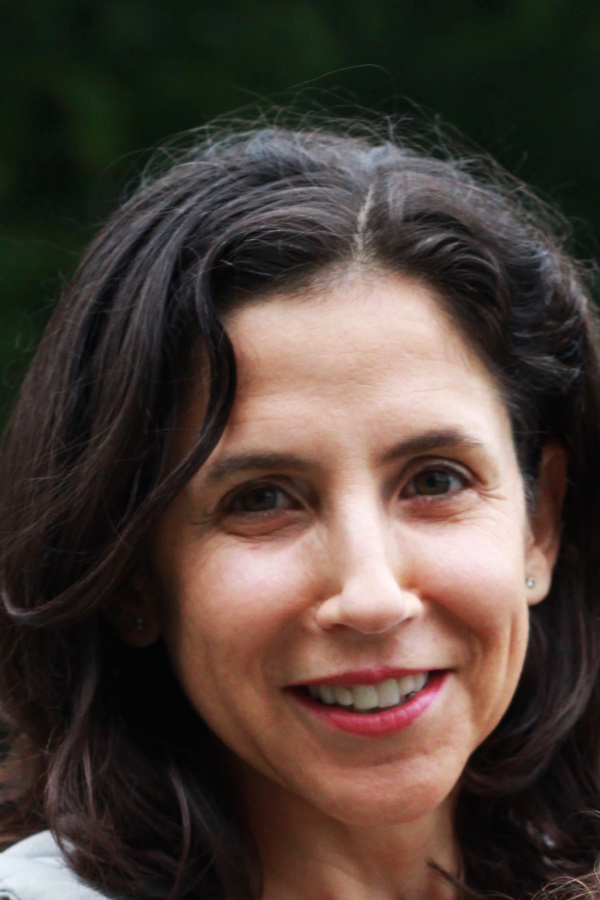 Vivian Zayas
Born: September 21, 1972 (Age 51)
U.S. National Championships
2x U.S. Club Champion (2004, 2005)
4x U.S. Club Runner Up (1998, 2001, 2006, 2009)
1x U.S. Grandmasters Runner Up (2017)
World Championships
4x World Champion (1997, 1999, 2002, 2012)
Vivian Zayas' ultimate career began with the Wild Roses of Cornell University in 1991 and has taken her to both coasts, with stops in the Bay Area, Seattle and Boston. Along the way, Vivian competed in 18 National Championships and five World Championships, winning two national and four world titles.
As a first-generation Cuban-American, Vivian has been a leader and inspiration for countless players throughout her storied career. Known as one of the greatest throwers in the game, Vivian's deep and break-mark throws made every downfield player a potential target, despite having the world's best defenders assigned to cover her. Her dominant performances required opposing elite teams to make complete system changes in attempts to contain her impact. Vivian's never-ending quest to improve earned her the reputation of being one of the hardest workers on any team. This work ethic enabled her to be a top competitor on elite teams, from Seattle's Women on the Verge beginning in 1997, to Seattle Riot during the early 2000's and finally to Boston's Brute Squad ending in 2010.
Vivian's love and energy for the sport of ultimate is what makes her a standout leader, player and inspirational teammate. This love for the game led her to travel to Colombia in 2007 to play with and coach the Colombian National Team, Revolution, and it continues today while working as an Associate Professor of Psychology at Cornell, where she has been serving as the faculty advisor for the current generation of Cornell Wild Roses.
Contributions & Service
2016-Present:

Member of USA Ultimate's Disc Standards Committee

Annual women's clinic coach

2017-Present:

Faculty Advisor for Cornell Wild Roses

2007:

Trainer for Colombian junior women's athletes
Championship Tournaments
U.S. National Championships
Interview
What position(s) (e.g., handler, deep cutter, middle middle) did you usually play?
I was primarily a handler and thrower.
Please describe your major accomplishments - both as a teammate and individual.
I've won two U.S. National Championships and four World Championships. Winning my first worlds in 1997 with Women on the Verge (WOTV) was a particularly important accomplishment, and so was repeating in 1999 with WOTV and winning for the first time with Riot in 2002. Winning nationals in 2004 and 2005 with Riot was also a huge accomplishment for me as a player and Riot as a team, and for the Seattle ultimate community. For most of my career (and the history of the game), the nationals title had been shared by only two cities. To break through and literally put "Seattle" on the nationals trophy didn't just reflect the work that we (Riot 2001) put in as a team, but reflected the decades-long work and commitment put in by the previous generation of Seattle players.
In addition to the titles, one of my major accomplishments was my involvement in the formation of Riot. After WOTV ended in 1999, only a few individuals continued playing Riot; we lost a lot of leadership, experience and sheer talent when WOTV ended. Perhaps not surprisingly, in our first year as a team (2000), Riot failed to qualify for nationals. In 2001, I co-captained Riot with Sara Gersten-Rothenberg and Vida Towne. My specialty as a player was offense, which complemented the skills and strengths of my co-captains. My main goal was to design an offense where everyone knew what job they had to do. I focused on implementing a basic strategy, modeled off some of the historically best teams in the game. I wanted to establish a system that wasn't reliant on one's individual skill set. Some of the success achieved by present-day Riot reflects the seeds that were sowed in the team's early formative years.
Please explain why you stood out among the elite players of your time. What was it that you did best, or were known for?
I was known by teammates, opponents and members of the community (nationally and internationally) as a great thrower. I was one of the best in the game during the entire span of the 22 years I played, and arguably the best thrower during the mid-late 1990s and early 2000s. My throws were my unique skill set—i.e., my superpower. I could throw farther than most on both the backhand and forehand, surprising unsuspecting defenses. In addition to pure distance, I had every throw available, and was able to release them at various release points, making it difficult for the defense. My skill set allowed me to attack the D at its weakest point – by breaking the mark or throwing over the defense – which would then give my team an offensive advantage (e.g., teammates had an unmarked throw to gain yards). I also threw with a variety of speeds and with touch, which may be an underappreciated skill, but functioned to increase consistency and make teammates open even when they thought they weren't. And, I was also able to execute throws even at high stall counts. Against zone Ds, I was lethal, making teams reluctant to throw zone when I was on the field. In the wind, I could work through the defense by going through, around or over the cup. Finally, I had non-tangibles, such as field vision, creativity, perseverance and confidence. I knew I was the best thrower in the game. I wanted the disc in my hands when the game was on the line, or in difficult situations when no one else wanted the disc. These non-tangibles allowed me to use my skills to their greatest potential.
Opposing teams routinely tailored their defenses when I was on the field. In person-on D, I would draw the other team's best defensive player, was played "straight up" to try to contain deep throws or break throws, and/or played with players sagging in lanes or deep poachers. It was also reflected in zone Ds, where teams would routinely play a box-and-one and the deep-deep had to play honest or would be burned by a long throw to someone streaking deep on the weak side. Ultimate tournaments often didn't keep statistics about individual players, like it is done in other sports (e.g., average number of minutes played, average points per game, +/- when on the field). But if ultimate tournaments did, the statistics would have shown that, throughout my entire career, I was a player with a high usage rate, consistently among the highest in goals/assist per game, and had a high +/- reflecting my value to the team. Of course, statistics don't present the entire picture (e.g., shut down D doesn't show up on the score sheet, nor throws that set up an unmarked assist for a goal), but statistics do convey some important information.
A few worlds tournaments did keep statistics on individual performances. In WUGC 2012, when I played on the US Women's Masters National Team, I was 2nd in goals thrown and combined assists/goals in the entire tournament. In the gold medal game, I was the leading goal thrower (for both teams) and the highest offensive contributor in terms of assists and goals combined (again for both teams). I was also named the finals MVP by the opposing team, and given the finals game disc by the coach of the USA women's team. It is worth noting that 2012 was not one of my peak years. It was two years after I stopped playing competitive women's ultimate, and although I was training individually, I was not practicing with my team nor any team. Still, even not at my peak, I was a formidable offensive weapon throughout the worlds tournament, including in the gold medal game where I played with and against many current and future HoFs. In 2010, when I played with Brute Squad in Prague, the tournament officials also kept track of individual performances; I was in the top three of the individual performers in the tournament in terms of goals/assists. In peak years, I estimate that I was involved in more than half of my team's score on a regular basis, and these teams were all highly competitive, placing in the semis or better at nationals and world competitions.
What role did you play on the best (or most overachieving team) that you played on?
I played from the fall of 1991 when I was 18 years old to the summer of 2012 when I was 39. That is 22 years, and 20 teams. I have played on amazing teams with amazing teammates. On all of those teams, I was a major offensive weapon, often putting up the majority of my team's goals/assists and having a high usage rate. But if I must pick one year, I'll focus on Riot 2001, the first year that Riot qualified for nationals. That season was close to a Cinderella story. I was a co-captain and charged with the offensive strategy, and importantly, making sure it was executed and was effective on the field. The previous year, we failed to qualify for nationals, so going into 2001, I wanted more of a voice in the direction of the team, especially on offense. During the season leading up to the fall series, we were still going through growing pains, and had routinely lost to Fury and Schwa. We would beat them in pool play during spring tournaments, only to lose to them during the elimination rounds when it really counted. But our team worked hard that year. Personally, it was a year that I was laser focused and had deeply invested in the team, our mission and our process. Our team had an offensive system that I wanted to implement. The goal of the system was not to have the offense rely on any one person. But my play helped ignite the machinery, and it was one of my best playing years. It was also a breakout year for Riot, and I am proud to have been a contributor.
As a team, we improved throughout the season, but were still losing regularly to our top competitors – Fury, Schwa and Prime. At regionals, we qualified for nationals (going in the "front door"), but lost to Schwa in the game that determined nationals placement. At nationals, we met Schwa again in the power pool and had a decisive victory (15-5), the first time we had beaten them all year. In the semis, we played Fury. It was windy, so it was going to be an up wind/downwind game. We lost the flip and they picked the upwind side. We knew from the start that we needed a break to win. We worked against Fury's zone, with me heading the handler set. To get around the zone, we would dump and swing, but the D was tight. What broke open the zone were cross-field backhands/forehands over the Fury cup, allowing wings/poppers to then gain yardage upfield. When they played a box-and-one on me, I continued to cut to get the disc.
Perseverance paid off. We got our break! But not surprisingly, in typical Fury fashion, they didn't flinch or relent, and broke back. After the break, I distinctly remember being on the line, waiting to receive the pull and thinking, "We got more work to do." To be honest, with that wind, I knew how hard it was to break going into the wind, not just once but twice. But I was possessed. We had worked so hard. We were playing the game we wanted to be playing. As a captain, I remember talking in the huddle and telling my teammates that this is why we are here – no fear. It was just the moment.
We ended up getting another break, winning the semis by one point and advancing to the finals! A team that has never been at Nationals making their first finals appearance! We had beaten all of our northwestern rivals along the way. The Cinderella story, however, would face Godiva in the finals, and they took their eighth of nine eventual nationals title. That season was one of my very best—as a player, a teammate and a leader, and I was also given the spirit award by my teammates!
What year was the peak of your career? During which years were you playing as the "stud" of your team? If you continued playing after your peak years, how did your role change? In what year did you stop playing at the top competitive level?
Over my 20 years, I was fortunate to have a couple of peaks. I had great years playing on WOTV (97-99). But when I joined in 1997, the team was already stacked—with tons of experience, a record of winning, immense talent and deep ties. I made bigger contributions as a player and a leader to Riot (00-06), which I described briefly above. I was a major weapon on the offense, during which Riot won the elusive nationals title in 2004 and again in 2005. During this time, I was also part of Riot's record-breaking winning streak, where our team did not lose a game for over a year.
I had another peak later in my career, when I moved to the East Coast for work and commuted to Boston to play with Brute Squad. Whether it was the new team, the new offense or the escape from the stress of pursuing tenure, I was invigorated. The Brute Squad offense was particularly well-suited to my game. The team played a horizontal/spread with me as the hub of the offense. This gave my amazing receivers a lot of field for receiving long throws or cutting under for huge gains. I was a key offensive player for Brute Squad during 07-10, and had another peak. In 2007, when I first joined the team, we made it to the semis and had a highly contested game with Riot (final score 15-12). In 2009, we made it to the finals of nationals, the first time in the Brute Squad's history. In fact, I had one of my best offensive performances of my career in the semis against our opponents, the Capitals. I was involved in almost all of Brute Squad's points as either goals or assists, and we came from behind to beat the Capitals on universe point!
Have you served in an official capacity as an officer, committee member, coordinator, or volunteer for USA Ultimate/UPA or other recognized ultimate or disc sports organization, or as a coach of a team? Describe role and dates served.
Throughout my career as a player and captain, I have mentored and coached countless athletes. As a player/captain of the Cornell Wild Roses (91-94), we recruited and introduced ultimate to many women, teaching them the rules and coaching them on the basic skills of the game. If we didn't recruit players and teach them how to play, we couldn't play! On all my club teams, I participated as a coach in annual women's clinics and never missed an opportunity to coach local players and the next generation of players. These were usually single day events in the local vicinity, but on occasion spanned the weekend and involved traveling outside of state. Even though I am no longer playing club women's ultimate, I still coach at local clinics. For example, this spring I coached at a women's clinic in the Ithaca area. The clinic participants were college women from Cornell and surrounding areas, as well as women who play in the local summer league.
Additionally, for the last three years, I have also been serving as the Faculty Advisor for the Cornell Wild Roses, helping to oversee their administrative functions on campus, providing advising and guidance, and holding skills clinics.
Lastly, since 2016, I have been a member of USA Ultimate's Discs Standards process, where I serve to test discs for use at tournaments.
Have you made other contributions to the development of ultimate?
In 2007 I was invited by the organizers and pioneers of the Colombian Ultimate Frisbee organization (Mauricio Moore and Alejandra Torres) to travel to Colombia and spend 10 days coaching their junior women's players. The trip started by me playing at Colombian Nationals with Revolution – a Colombian Ultimate Frisbee team that has now developed into one of the premier teams in the world – and then participating in a 4-5 day overnight camp. I was the first U.S. woman to go to Colombia to help in their efforts of promoting the sport, and to train the next generation of ultimate athletes. I helped explain different O and D strategies, described and implemented drills to illustrate skills / concepts, and provided any and all guidance to the young athletes, who are now phenomenal. The Colombia ultimate scene is a model for many countries and was spearheaded by the vision and resourcefulness of Mauricio and Aleja. I'm proud to have helped in the initial formative years.
Why do you believe you are worthy of being inducted into the Ultimate Hall of Fame?
I was the best thrower in the game for almost two decades. I was part of the fabric of the ultimate community during most of my career and recognized nationally and internationally for my play. I made 16 nationals appearances (19 including college nationals). These resulted in two nationals titles, four finalist finishes and six semi-finalist finishes, playing with three different teams. I made five worlds appearances, resulting in four championships and one semi-finalist finish, also playing with three different teams. I sustained a high level of performance playing on the most competitive women's teams throughout my entire 22+ years of play.