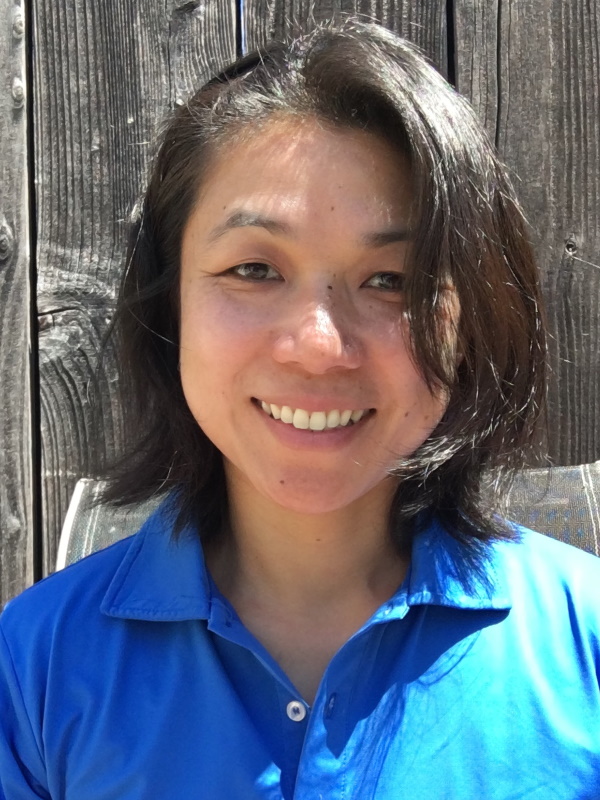 VY Chow
U.S. National Championships
6x U.S. Club Champion (1998, 2000, 2001, 2002, 2006, 2013)
2x U.S. Masters Champion (2015, 2019)
World Championships
4x World Champion (2000, 2001, 2016, 2017)
1x World Runner Up (2014)
VY Chow began her long and successful ultimate career in Vancouver B.C. in the late '90s, first playing with the Vancouver women's club team and then on the open team at the University of British Columbia. VY then helped start the first women's team at UBC in 1997, finishing second at the UPA College Nationals in their inaugural year. For 10 of the 11 years between 1998 through 2009, VY played for Boston's Lady Godiva, captaining the team for six of those years and winning Club Nationals five times. Between two stop-overs with San Francisco's Fury in 2006 (national champion) and 2014 (runner-up), VY played with Boston's Brute Squad, captaining in her final year with them in 2013.
VY Chow's presence on the world stage has been jaw dropping, with 12 appearances at world events. As a Canadian citizen, VY competed for Team Canada at three World Games, winning gold in 2001 and bronze in 2005, and being a captain in 2009. After becoming a United States citizen, VY won gold with the U.S. National Teams at the 2016 Masters World Championships and at the 2017 Beach World Championships. VY competed in the women's division at seven more WUCC/WUGC events over the years either with Canadian or USA club teams. VY's exceptional career has also flourished in the women's masters and mixed divisions, where she has won three USAU Masters Championships and attended four USAU National Championships in the mixed division.
VY has been described as the complete package. On offense, she could beat you in wide open spaces, in tight spaces and everything in between. On defense, VY guarded the toughest and the fastest, but it was in zone and junk defenses where her awareness and extraordinary athleticism stopped opponents in their tracks. VY's versatility to fill any role or any position, and usually be the best player on the field in that role, was unmatched. To top it off, VY's super power was to make those around her better, both through her strategic play and her incredible work ethic.
Contributions & Service
1997:

Co-founder of University of British Columbia's women's team

2005:

M.I.T. women's team assistant coach

2006:

Observer at College Nationals
Championship Tournaments
U.S. National Championships
World Championships
Year
Tournament
Team
Placement
1997
WUCC

Vancouver, BC, Canada

GOO

Club Women

7th
1998
WUGC

Blaine, MN

Team Canada

Club Women

3rd
2000
WUGC

Heilbronn, Germany

Team Canada

Club Women

1st
2001
World Games

Akita, Japan

Team Canada

Club Women

1st
2002
WUCC

Honolulu, Hawaii

Lady Godiva

Club Women

3rd
2005
World Games

Duisburg, Germany

Team Canada

Club Women

3rd
2008
WUGC

Vancouver, BC, Canada

Team Canada

Club Women

3rd
2009
World Games

Kaohshing City, Chinese Taipei

Team Canada

Club Women

4th
2010
WUCC

Praha-Revnov, Czech Republic

Brute Squad

Club Women

4th
2014
WUCC

Lecco, Italy

Fury

Club Women

2nd
2016
Masters WUGC

London, UK

U.S. National Team

Masters Women

1st
2017
Masters WCBU

Royan, France

U.S. National Team

Masters Women

1st