Class of 2006
Heather Morris Raker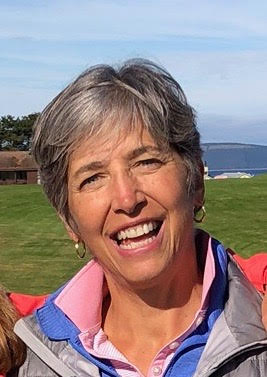 Heather Morris Raker
Born: July 22, 1961 (Age 62)
U.S. National Championships
4x U.S. Club Champion (1981, 1988, 1991, 1997)
3x U.S. Club Runner Up (1983, 1987, 1993)
Heather Morris Raker, like a handful of early women's division competitors, started her Ultimate career playing on men's teams; first with the Philly Frisbee Club (1977-79) and then with the Tufts Frisbee Club (1980). Heather also played on Tufts University's women's field hockey, track and lacrosse teams. After college Heather showed her love of team sports by continuing to participate in them and she became one of the premier women's Ultimate players. A star on Boston Ladies Ultimate (the first UPA Club Women's Champions), Heather continued to lead by the example of her play and athleticism on national caliber and champion teams in Boston until 1997, when she missed four years while traveling and living outside of the U.S. Heather was one of the founding members of Lady Godiva which went on to become one of the most successful  team in the history of Ultimate to date. Each time Heather returned to Ultimate, she continued to be a key strategist, handler, coach, mentor, and field leader.
Championship Tournaments
U.S. National Championships
Interview
What position(s) (e.g., handler, deep cutter, middle-middle) did you usually play?
Handler on offense; Deep in zone defense.
Describe your major accomplishments – both as a teammate and an individual player?
I believe I was a good teammate as well as a good teacher to many young players throughout the years. I prided myself on being able to deliver in times of pressure and enjoyed being a player that teammates would look to in tight games and important points. I tried to be honest and "clean" as a player and had very few (if any) altercations with opposing players. I believe I gained the respect of both my teammates and adversaries through the years. I played many other team sports in high school and college, but enjoyed the purity of Ultimate more than all the other sports.  As a ball golfer in my retired years, I miss the camaraderie of Ultimate more than I would have imagined, but have carried with me the lessons of integrity so necessary in a self refereed sport.  Fortunately, I have started to convert some old Godiva players to my new game.
Why did you stand out among the elite players of your time? What was it that you did best, or were known for?
I believe I was probably best known for being an accomplished thrower. In my early years of playing, I was consumed with the beauty of the disc's flight path and spent untold hours practicing my throws. I still love the freedom of throwing a disc and being able to play the angles and spin to control trajectory in ways a ball cannot attain.
What was your role with the best (or most overachieving) team that you played on?
I played handler and strategist on all of the women's teams on which I played. I suppose that in hindsight, Lady Godiva was the most over-achieving team I played on from a historical perspective. But, I believe that all the teams I played on were great in their time. I am lucky to count all of my best friends from the many teams I played with. I tried to avoid controlling subs to keep my focus on the rhythms of the game, but would be involved in personnel choices dependent on what offense or defense I thought was appropriate at a given moment.
What year was the peak of your career? If you continued playing after your peak years, how did your role change? In what year did you stop playing at the top competitive level?
I am not sure what I would consider the peak of my career. I believe I was a very strong and integral part of every team and every year in which I competed. I stopped playing in 1998 to spend more time with my husband and because my knees were beginning to hurt more and more with the rigors of a field sport.
Why do you believe you were worthy of being inducted into the Ultimate Hall of Fame?
I consider myself to have been an integral part to the growth of Women's Ultimate from the very early days. I was both an accomplished player and more importantly a teacher to many of the young players who learned to play, enjoyed the sport and became successful as players. I believe that every time I stepped on the playing field, I was a factor in helping my team to compete at the highest level of Ultimate.