Class of 2019
Walter VanderSchraaf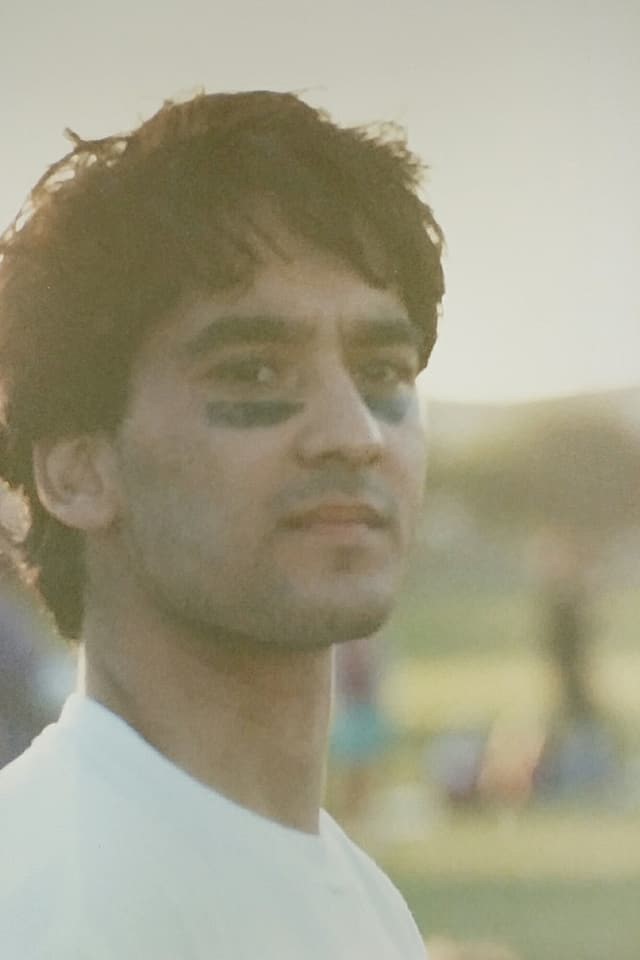 Walter VanderSchraaf
Hometown: San Francisco, CA
Born: February 9, 1963 (Age 60)
U.S. National Championships
6x U.S. Club Champion (1987, 1989, 1990, 1991, 1992, 1993)
2x U.S. Masters Champion (2004, 2009)
2x U.S. Great Grandmasters Champion (2017, 2019)
1x U.S. Great Grandmasters Runner Up (2018)
World Championships
5x World Champion (1988, 1990, 1991, 1993, 1994)
Walter was introduced to ultimate while in middle school in New Jersey in the late 1970's by his first team, the "Summit No Sweat", a mixed team. He spent many summer nights honing his game on the hallowed parking lot of Columbia High School. Having developed into a strong all-around player at the University of Vermont, Walter joined the fabled NYC Spot in 1986, which was one-half of the historic merger with Kaboom that became NYNY in 1987. While surrounded by numerous high-profile future Hall of Fame players, Walter thrived in his role as a key defensive player for all six of NYNY's National Championship titles, as well as its five WFDF gold medals. After NYNY, Walter's skills on both offense and defense were a significant factor in the success of other Nationals-caliber NYC-based teams during the next eight years, reaching the semifinals in '94 and '95 with the Cojones, and again in '98 with the WSL All-Stars.
While shorter in height than others, Walter utilized his quickness and intelligence to gain advantages. He played every point with passion, focus and the endurance and desire to never give up on a play. Walter was universally respected by his peers as one who strived to play the game at the highest level possible, always acted selflessly to help his team, made those around him better and never let his will to win compromise his behavior on or off the field. For nearly 40 years, Walter has been an ambassador of the game, teaching and mentoring countless players, always leading by example. Continuing to play competitively in 2019, Walter added another championship medal to his collection as a member of the great grand masters team, Relics.
Championship Tournaments
U.S. National Championships
World Championships
Year
Tournament
Team
Placement
1988
WUGC

Leuven, Belgium

New York New York

Club Men

1st
1990
WUGC

Oslo, Norway

New York New York

Club Men

1st
1991
WUCC

Toronto, ON

New York New York

Club Men

1st
1993
WUCC

Madison, Wisconsin

New York New York

Club Men

1st
1994
WUGC

Colchester, UK

New York New York

Club Men

1st
1995
WUCC

Millfield, UK

Cojones

Club Men

3rd
1997
WUCC

Vancouver, BC, Canada

Randall's Island

Club Men

7th
1999
WUCC

St. Andrews, Scotland

WSL All-Stars

Club Men

7th
2002
WUCC

Honolulu, Hawaii

Jam

Club Men

9th
Interview
What position(s) (e.g., handler, deep cutter, middle middle) did you usually play?
In junior high school, high school and college, I was a handler. On NY NY, I took pride in playing D. In the zone, I played middle middle. When summoned, I played offense as well. Post NY NY (Cojones,WSL etc), I got back to playing both O and D.
Please describe your major accomplishments - both as a teammate and individual.
— Winning six open national championships, five worlds, two masters championships and two great grandmasters championships.
— Always playing with passion and love for the game.
— Teaching and mentoring players.
— Being an ambassador of the game for 40 years, always leading by example and always respecting my teammates and opponents.
Please explain why you stood out among the elite players of your time. What was it that you did best, or were known for?
I felt I could match up against anyone. My only weakness was playing in the air above the rim. I made up for that by never giving up on a play, knowing\observing my opponents tendencies, taking advantage of those tendencies and creating opportunities. I wasn't the fastest guy on the field, but I was quicker than most and had the endurance to run forever. I was known for getting blocks and never dropping the disc. I always had the competitive fire and could play the game at any level. I played passionate and intelligent ultimate. I had a lot of fun. Most thought of me as having great spirit; although playing for the evil empire padded that reputation.
What role did you play on the best (or most overachieving team) that you played on?
Late in games, there was no better feeling than running down on D, slapping on the zone and seeing the fear in the offense's eyes. I played middle middle.
What year was the peak of your career? During which years were you playing as the "stud" of your team? If you continued playing after your peak years, how did your role change? In what year did you stop playing at the top competitive level?
The NY NY (1987-1993) and Cojones (1994-1995) years were the peak years of my career. I left my "stud" status back in college and in high school. I became a "soldier" when I joined NY NY. After my peak years, I got back to playing more O and D. I was fortunate to mentor players. I felt I had a unique experience to share, having started in the 70's, played for grassroots teams, won consistently at the elite level and then kept playing when most would retire. I stopped playing open at age of 39, as covering 22 year olds became difficult. I last played masters when I was 46, but now I'm back playing in the great grand masters division now that I'm in my 50's.
Have you served in an official capacity as an officer, committee member, coordinator, or volunteer for USA Ultimate/UPA or other recognized ultimate or disc sports organization, or as a coach of a team? Describe role and dates served.
Have you made other contributions to the development of ultimate?
I was part of the Mike O'Dowd and Masa Honda teaching group that went to Japan (we may have taught them too much). I have been coaching my kids and their friends when they are not playing their scheduled sports (soccer/basketball/baseball). At some point, I'd like to bring my family and teach with Ultimate Peace.
Why do you believe you are worthy of being inducted into the Ultimate Hall of Fame?
Someone has to be the first non mega superstar. There are more deserving than me. For 32+ years I never cheated the game of ultimate – I played every point with passion, always focused in the moment and never brought baggage from off the field into the game. I made those around me better. I like to believe I was respected by my peers for this. When I first started playing ultimate in the 70's, they told me wearing cleats was against Spirit of the Game – it gave me a competitive edge. I told them I wasn't going bare foot and was allergic to bees. They let me wear cleats and the rest is history.