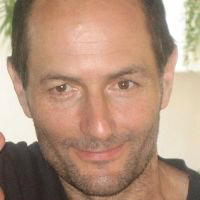 Dan Weiss
Born: February 20, 1956 (Age 67)
U.S. National Championships
6x U.S. Club Champion (1985, 1987, 1989, 1990, 1991, 1992)
World Championships
5x World Champion (1986, 1988, 1990, 1991, 1993)
Dan Weiss was one of a rare breed of elite players. He was a ferocious competitor who played every point with integrity and respect for Spirit of the Game. As a handler, Dan was an artist. He developed an uncanny ability to deliver the disc through any mark at any angle. His backhand was legendary. It was unparalleled in both its power and precision. The same discipline, creativity and intelligence that defined Dan as a player, defined Dan as a leader. During three decades of play with the Cornell Buds, Flying Circus, and New York, Dan helped push the envelope of innovation while leading teams to multiple UPA National and World Championships. Dan often described offense as a "dance" and it was Dan's exquisite choreography that helped shape some of the most dominant offenses of his era. Whether he was wearing face-paint and Mardi Gras beads or a focused scowl, Dan was respected by his opponents and revered by those fortunate enough to have called him a teammate.
Contributions & Service
Coached Dutch National Team

Coached New York Women's Team
Championship Tournaments
U.S. National Championships
Interview
What position(s) (e.g., handler, deep cutter, middle-middle) did you usually play?
Describe your playing career.
I began at Cornell throwing disc on the quad between classes, where I was asked if I was interested in the team. I had never heard of Ultimate! I checked it out, fell in love, and started playing all the time. My first UPA Regionals was in the spring of 1978 (Easterns) where we beat Glassboro to go to Nationals in Santa Barbara that summer. Unfortunately I separated my shoulder two days before the championship game and was unable to play. We lost. Next year I led a mostly rookie squad past a star-packed Aerodisc team to win UPA Northeast Regionals (the first five region Nationals), but we flamed out at Nationals.
I moved to San Francisco after college and joined the Berkeley team. I introduced them to face paint and Mardi Gras beads (which I'd used at Cornell) and we morphed into the Flying Circus. We remained a solid second best in the West, consistently losing to The Condors.
In 1982 some Stanford graduates joined the Circus, and introduced us to the Stanford O, which they had learned from Roger Shepherd, an ex-Circus player who several years before had tried to teach it to us (we were too stubborn!).  Following a particularly tough loss in which we played as badly as we ever had, we realized we had to do something, and after a team meeting committed ourselves to learning the Stanford O. Lots of practicing, chalk-talks, and sweat and toil later, we emerged a changed team that was far superior.
We started beating the Condors, and ultimately reached the pinnacle of the sport, winning nationals in 1985.  Beginning in 1987 with NYNY I helped apply what the Circus had learned with the group of NY players we had assembled that was as talented, dedicated, intelligent, and hard working. We expanded on the Stanford O, including pull plays that became almost unstoppable, adding zone offenses and multiple defenses as well, all with a cohesive communication system that allowed us to call plays and alignments on the field on the fly. All that, with our fierce determination, will to win, and excellent athletic and disc skills, made us the dominant team that we were for many years.
Describe your major accomplishments – both as a teammate and an individual player?
I brought a combination of intense competitive play at the highest level and a spirit that involved ultimate respect for opponents with silly fun … ALL AT THE SAME TIME! I was instrumental in the genesis and life of the Flying Circus, both in spirit, strategy, and on-field leadership. I was also influential in developing the level of play to its highest point with New York, again through strategy and on-field play.
Why did you stand out among the elite players of your time? What was it that you did best, or were known for?
I used intelligence in developing strategies, using all resources a team possessed to achieve the greater unified goals. I had spirit that was a combination of intense, in-your-face play with SPIRIT OF THE GAME and FUN. My handling skills were excellent. They were very quick and hard to prevent from getting the disc. I also had excellent field sense and a sense of flow with disc skills.
What was your role with the best that you played on?
I was a main handler, a main strategist, and the voice of reason on teams at times prone to excessive passion.
What was the peak of your career? If you continued after your peak years, how did your role change?
At Cornell in 1979, through my years with Flying Circus, I was certainly one of the main players. With New York, there were so many stars that my role changed. As time went on and I was getting older and slower due to age and knee problems, my role changed further. From an all-over-the-field kind of handler, I started becoming the start-of-the-pull-play and handle-against-the-zone handler. I retired after the World Ultimate Club Championship in 1993.
Why do you believe you are worthy of being inducted into the Ultimate Hall of Fame?
I was a force in the sport's infancy, helping it to evolve from a fairly random game offensively to a much more cohesive, structured, and strategic sport. I was a top offensive player: tough to shut down and one of the top throwers. I believe I elevated the sport, and elevated the play of those around me by pushing myself and others to run hard, throw better, think more, and be joyful and respectful.